Even though Bin Roye has largely been a disappointment so far but every time a new episode airs I watch it with an open-mind waiting to be entertained and enthralled but just like the previous two weeks, this week too Bin Roye lacked the kind of emotions which make a viewer connect to the characters. Choppy editing, conversations that leave a lot to be desired and scenes which are ultimately going to mean something but don't mean much at the moment make watching this drama a mundane task. Irtiza and Saba shared more screen space in tonight's episode but these scenes couldn't make up for the lack of understanding and friendship which was a part of all the previous episodes after Irtiza got married. Tonight when Irtiza told Saman that no one knew Saba better than him, his words did not carry any weight because he failed to address the change in Saba's behavior when he should have noticed it the most. Irtiza and Saba's relationship and their chemistry was the main highlight of this drama but these latest developments have completely destroyed the connection these two once had.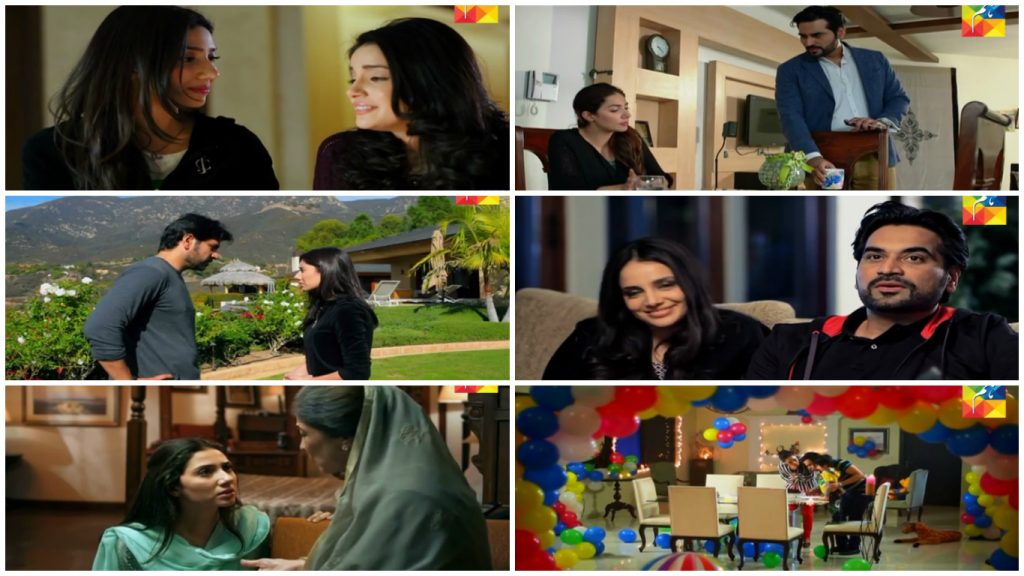 This episode opened with Saba's call to her dadi, once again Saba shared her troubled state of mind with her dadi. Saba's presence in Saman's house did not seem forced in the previous episode but in this episode dadi's half-hearted attempt to convince Saba'a father to bring her back made it look really forced. Also, there was a time when Saba was her father's ladli but now we don't see them interacting even. Few lines suggesting that her parents missed her would have filled in the weird vacuum that makes it very difficult to take this drama seriously. The entire "batameezi" issue was blown out of proportion since Irtiza knows Saba can be unreasonable at times – she is the same person who cried when he lost the match, remember!! The preview of the next episode showed Saman remembering all these incidents and finally putting two and two together but right now most of these scenes made very little sense.
Once again we jumped from one episode to the other. I get it that Saba is confused and she is trying really hard to make the most of this situation but even then those conversations with Saman in particular made me wonder how she could connect to Saman on that level. When she is with Saman she is an entirely different person. Saba and Amir's conversations were filler scenes which added nothing new to the story. I am also wondering why Safeer's track is being shown side by side, I just hope that they don't show Salma waiting for Saba even now after two years!
This episode of Bin Roye was "plastic" as a whole but the biggest blunder came at the very end. It took Irtiza "two years" to tell Saba's parents about Amir's proposal! This was a serious editing mistake and the kind of mistake which you just do not expect from a team behind the biggest and the most hyped up drama HUM had to offer this year. The scene in which dadi discusses the proposal with Saba's father and the last scene should have come two years earlier and not two years later!! I am still finding it hard to believe that the editors made such a terrible mistake. Because of this blooper not much is going to make sense now or we will see even bigger bloopers in the upcoming episode?
Some of the scenes in Bin Roye have this "prism" effect which we don't usually see in dramas, it makes things look unreal. Tonight's episode ended at a dramatic note but somehow it did not make me look forward to the next episode. Bin Roye's pace is slow, there is little or no consistency in scenes, the screen time has not been divided intelligently between different characters and the story as a whole lacks substance. Most importantly, the editing mistakes are killing the flow of the story.
How many of you watched this episode? Do share your thoughts about it.