Here is a list of celebrity brothers who are a part of Pakistani media. Do add if you remember any other set of celeb brothers.
Javed Sheikh and Saleem Sheikh
Javed Sheikh and Saleem Sheikh are perhaps the oldest brothers in Pakistani Showbiz. Both of them are good actors but somehow Saleem Sheikh failed to achieve the stardom Javed Sheikh has achieved.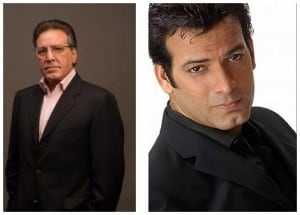 Yasir Nawaz and Danish Nawaz
This multitalented duo is quite famous for their comedy shows though Yasir Nawaz initially appeared in some very serious and good roles. Danish Nawaz on the other hand rarely appears in a serious role.
Sami Khan and Taifoor Khan
Sami Khan is one the most talented actors of Pakistan and has given outstanding performances in many dramas. Taifoor Khan who appears in side roles is also a singer but initially he was guitarist in a band (I cannot recall the band name neither can find it on net, if anyone remembers please do share).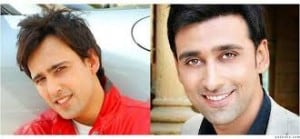 Ali Tahir and Faran Tahir
Ali Tahir rose to fame after Teen Bata Teen and has been a part of it ever since. Faran Tahir on the other hand mostly works in Hollywood however he recently appeared in Samjhota Express, written by his father Naeem Tahir and directed by brother Ali Tahir.
Adnan Jillani and Kamran Jillani
Both of them started their career from PTV and saw the apex of there too.
Agha Ali and Ali Sikandar
Agha Ali rose to prominence right in the beginning of his career however Ali Sikandar hasn't been able to grab other than side roles.
Yasir Jaswal, Umair Jaswal and Uzair Jaswal
Yasir Jaswal was former vocalist of Irtaash Band but I became acquainted with him from the Fasi Zaka Show of which he used to be a regularly guest few years ago, Umair and Uzair Jaswal though well known in Islamabad gained nationwide fame though Coke Studio. Every one of them is playing a part in altering the fabric of Pakistani music industry in their own exceptional way.
Hamad Farooqi and Faraz Farooqi
The twin brothers became part of showbiz through the dance show Nachley and have performed in many dramas since then.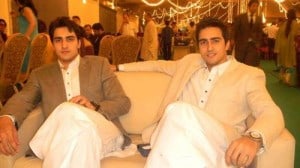 Faiza Cheema