Here I am reviewing a play (out of my own free will) which I didn't even think I would watch to begin with and that to me is the real success of team Shukk. I had my serious reservations about this play because lately plays written by Samira Fazal start off on a very good note but after a few episodes the story comes to a standstill and all that is left to enjoy are the characters that you fell in love with. Sanam Saeed and Adeel Hussain are two of my favorite actors so I started watching this show only because of them but very soon I found myself looking forward to more because Shukk has to be the most engaging play on air right now. The overall idea may not seem very appealing or novel but the way the story has progressed and the manner in which it has been presented on screen is outstanding. Shukk has a strong plot, a very engaging screen play and an excellent cast.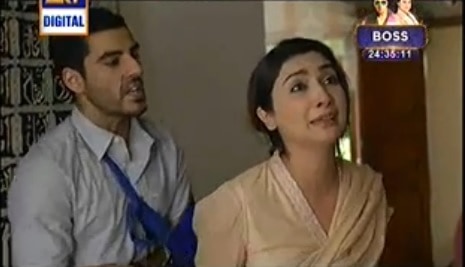 Sehrish ended up doing what Maham had "advised" her to do. She has come to the point where she is not willing to believe anything other than what she already believes. I must give credit to Samira Fazal for coming up with a very strong plot this time around. Sehrish and Ehtisham's state of mind at the time when Maham told Sehrish about Sania was such that the misunderstanding between the two seemed more believable. They had a very strong bond but at that particular time they were very vulnerable emotionally, especially Sehrish.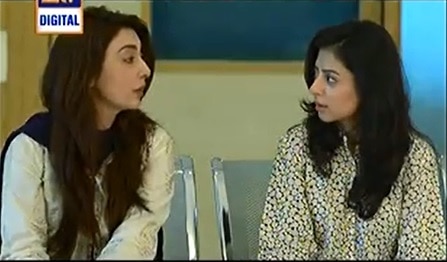 Ehtesham's statement "Agr tumhari in harkaton ki waja se us ka ghur kharab huva tu phir mein jo karun ga vo tum sari zindagi yaad rakho gi" did not help the present situation at all. His reaction however was justified because he has not done anything wrong and neither has Sania. Sehrish's guilt pangs were successfully suppressed by Maham who for some odd reason is convinced that Ehtesham is emotionally involved with Sania. Maham's character is very annoying but sadly she is one person many married women come across at least once in life! Most people can't see other's happy. If a married couple is picture perfect, people around them will try to find faults in their relationship in some way or the other. Unfortunately, two such people are very close to Ehtesham and Sehrish. Such people will do anything to make you miserable and just like Maham, they do it by triggering your weak point. In the past Maham continuously kept on reminding Sehrish that she will probably never have a child again as opposed to reminding her of all the great things in Sehrish and Ehtesham's relationship. Maham is one of those people who keep on envying others rather than counting their own blessings. Jealousy is incurable and makes you do things that can ruin other people's lives. Sadly, Sehrish has fallen prey to Maham's negative mindset and keeps on turning to her for advice. Maham is what you call a toxic friend. Ayesha Khan is perfect as Sehrish but she really needs to pay attention to her hairstyles which are continuously changing not just in this play but in all of the plays she has starred in lately. When Sehrish is in the car and at Sania's house, her hair is tied in a braid but when she gets back home they are nicely combed and loose.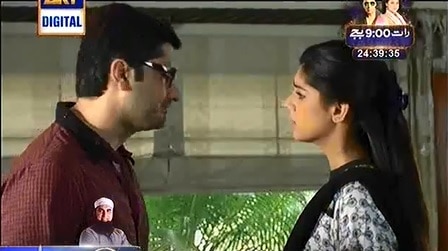 Ali's mother's reaction to his decision was priceless! Badar Khalil is spot on as the controlling Mother In Law. She could not stand to see Sania working on her own terms and conditions and now she is lost without her! This woman has a love/hate relationship with Sania; she knows her worth and she also knows that she is a good wife but she won't admit it to her son until she knew that she may lose her forever. I have always seen her as a very insecure woman.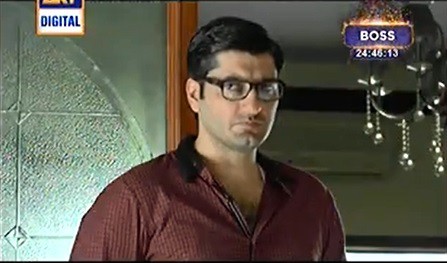 The focus on Roomi all through the play has been commendable. Usually in plays like Shukk there isn't much focus on children but in this play Roomi is as important as rest of the characters and the child star playing the character deserves a lot of appreciation.
This was yet another superbly directed episode of Shukk; There wasn't a single scene that was out of place or irrelevant. In the beginning episodes as well, the introduction to the characters was quick and interesting unlike many of the other drama serials nowadays. I am waiting to find out how Ehtesham is going to react when he finds out about what happened in Sania's house. Will Ali succumb to Roomi and his mother's pressure and bring Sania back home? It is highly unlikely that he is going to do that, well I guess we will just have to wait another week to find out.
Do share your thoughts about this latest installment.
Fatima Awan