Produced by Momina Duraid, directed by Shaquille Khan and written by Sarwat Nazir, Choti Si Zindagi airs on HUM TV on Tuesdays at 8pm PST. The promos of this drama got my interest for sure and I do not mean that in a positive way. The cast comprises Shahzad Sheikh, Iqra Aziz and Nimra Khan in the lead roles and since none of them have left a lasting (good) impression on me before, I was not too keen to watch this drama. Until I saw that the writer is Sarwat Nazir. There is something about her dramas and the relationship between the couples that she portrays that interests me so I decided to give this one a go and although the first few episodes, in my opinion did not have me hooked, something about this play made me keep watching and 6 episodes down – despite some glitches, I am glad I did.
Choti Si Zindagi is the tale of two cities (I could not resist and had to be a bit Charles Dickens-ish). A period drama, if you will, set in the 1970s (an assumption for the drama only tells us at the beginning that the story is of 'some' years ago), the drama introduces the families of two brothers, one residing in Sahiwal while the other in Multan. Furqan (Tariq Jameel) is the older brother and has four daughters and a son Urwah (Shahzad Sheikh). While his sisters' names Muzammil and Khurshid seemed a bit more believable as women often had male names back then, the name Urwah for the male lead caught me by surprise. Not only me it appears for he is made fun of later too at university for having a girlish name. We see that Urwah is traveling to the city to begin his education at the university there. While Urwah is portrayed as the obedient, innocent and slightly awkward young man we see the beginnings of revolt when he is not too happy about his father accompanying him all the way to the university. Having been raised in a small town, his personality has however been primarily shaped by his upbringing and his surroundings.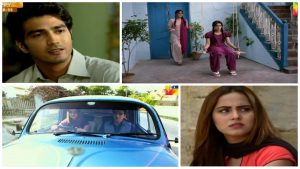 Furqan's younger brother Irfan (Rashid Farooqi) lives in Multan with his wife (Farah Shah) and I-am-not-sure-how-many- daughters but the oldest is Ameena (Iqra Aziz). Irfan is unwell and is suddenly worried about his daughters and their marriages and is overjoyed when his brother asks for Ameena's hand for Urwah. Ameena's character is meant to be that of an immature and carefree young woman but honestly the way it is portrayed has often left me confused. School/college going – okay, immature and not wanting to do any housework –okay but the childish on the border of mentally unstable behaviour that Iqra Aziz has put into her character did not impress me at all. The loud guffaws, the whining, big eyed look – not on.
Anyway, Urwah's room mate Sohail (Afraz Rasool) takes him under his wing, well not as sweetly as that sounds, but he introduces him to his friends. He misses no opportunity to poke fun at him when they are together though and although we get he is another carefree and polar opposite of Urwah kind of character, I found the escalating laughter every other second, a bit fake. Azra (Nimra Khan) as the rich yet refreshingly unspoilt and non bratty girl finds herself drawn to Urwah. I failed to see what might attract her to him except what she says herself that he is different and respects women something which she values greatly. Urwah is very awkward around her at first but seems to get comfortable as they meet more often.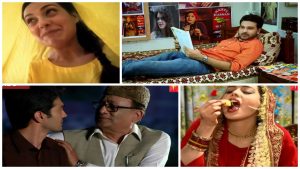 When news of his engagement to Ameena is broken to him, Urwah balks and rushes home. He goes back with the assurance though that although engaged, his marriage is no time soon. That backfires too when his father's jasoos, I mean friend in the city spots Urwah with Azra and reports back to him. Furqan feels it is time to get things moving and has Urwah rushing back home under the pretext that he is unwell. Emotional blackmail and the way things were back in that era prevent Urwah from sticking to his refusal and he is wed to Ameena.
Since I am not a very observant person,therefore if there were any slips in attention to detail then they went unnoticed by myself. I did however like the whole feel of the drama which made me feel I was taken back in time a bit. I enjoyed watching the wedding festivities too for they lacked the overly drawn out grandiose presentations and glamour so common in dramas generally, yet drew me in and that was refreshing in itself.
For me, Shahzad Sheikh is perfect as Urwah. His stiff and awkward demeanour, a young man trying to make sense of this new modern world and liking it yet held back by ties back home, indignant over Sohail's outrage comments, flattered and awe struck by Azra's attention, wanting to take a stand for himself but giving in to his parent's wishes – I can not fault his performance. Iqra Aziz, on the other hand, while I appreciate for coming out of her clogs, I mean comfort zone and throwing herself into a different character, tries a bit too hard and has left me cringing at times. If only she could ditch the childish, lower lip jutting out dialogue delivery and the overly loud crying and comments which no matter how immature you may be do not seem fitting for a teenager – I could relate to Ameena more. Nimra Khan's acting seems effortless although I still find it a bit difficult to see how Azra is attracted to Urwah to the point of wanting to marry him.
It seems Urwah is not ready to give up Azra yet or tell her of his marriage and since he will return to the city to complete his studies, I wonder how things will develop. How soon, if anytime soon at all, will Ameena 'grow up' and what will be the chain of events that will get her on that track? Will Urwah give up Azra? While Choti Si Zindagi does not rank up there amongst the dramas that have us hooked from scene to scene, or shock us with controversial, out of the box stories or emotional blockbusters that have us reaching for a tissue – there is something about the drama that lets you sit back and enjoy watching it unfold.
Oh – and this would not be complete without mentioning the OST and the background music that is often played during the episode and makes you want to, well – do this: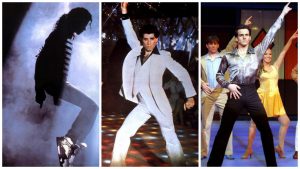 What do you all think of the drama so far – would love to hear your thoughts.
Kunwal Javid