Mere paas itni daulat hai ke mein usse uss ki khushyan khareed kar de sakun….Mujhe koi aisa shakhs chahiye jo chupke se meri beti ki zindagi mein bahaar le aye….
The title of this drama, Chupkay Se Bahaar Ajaye, might sound too cheesy and overly romantic, but the way it has been used at certain occasions in this drama, has shown us the meaning behind it.  Suddenly, someone, someday, can change your life and bring a bahaar to it. Saira's life experienced a sudden bahaar when Saqib fell in love with her. This love was true and pure but Saira, being the selfish and greedy girl she is, failed to understand it. Thus, when Saqib lost his huge house and his father's business (as predicted) she thought he was of no use now. People like her can make everything about themselves.
Shafaq's mom was pretty adamant about bringing the bahaar to her daughter's life, but not by waiting for it, buying it. Bas ek derh saal hai meri bachi ke paas…Jo uss se shadi kare ga, usse ek derh saal khush rakhe ga, mein sab kuch uske naam kardun gi… She shared her thoughts with Saira, who was ready to give Saqib to Shafaq for money!! I've never hated Saira more. She even started to look around Shafaq's room and thinking of when she'll get it!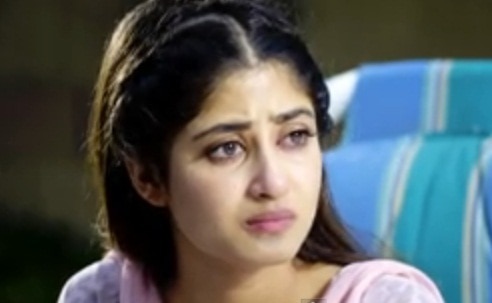 Poor Saqib had to try for a job but too bad he hadn't completed his degree. Saira knew that a job , even if Saqib continued it his entire life, would not be equivalent to what Shafaq's mother was offering her. She finally spilled out everything in front of him. Saqib, as expected, refused first, but he could not deny the request of the love of his life for a long time. I have got to praise how flawless Sajal Ali is. She has nailed Saira's role.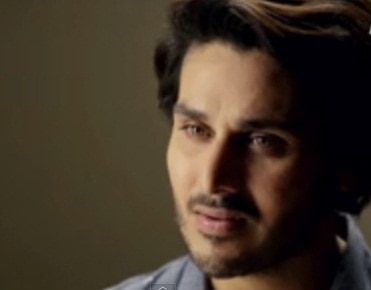 Saira's mother's death was not expected but Saira's dhitai was. Tum kya samjhe? Mein ammi ke jaane ke baad apna mind change karlungi? Saqib had to shift to Shafaq's house. Shafaq's mother made sure that her daughter spent time with Saqib. Not only that, she had a final talk with Saqib and put forward her request to him. I pitied Saqib. He could never even think of leaving Saira but watching her forcefully drive him away from her was a painful experience for him. More painful than the "accident" which landed him in bed for a few weeks.
But finally, he agreed to play this role in Shafaq's life. The conversation between him and Shafaq's mother was pretty emotional. Koi beta apni maan ko chorr ke jaata hai kabhi? Saqib is doing this because Saira wants him to and because he feels sorry for Shafaq's mother, not because he wants the money . Except Saqib, no one is at loss here (for now). I think, after tonight's scenes of Shafaq and Saqib that these two will fall in love with each other. I liked how he told her that she under estimates herself . Tum bht achi ho, khoobsurat ho….. Apke andar ki, dil ki khoobsurti chehre par nazar ati hai.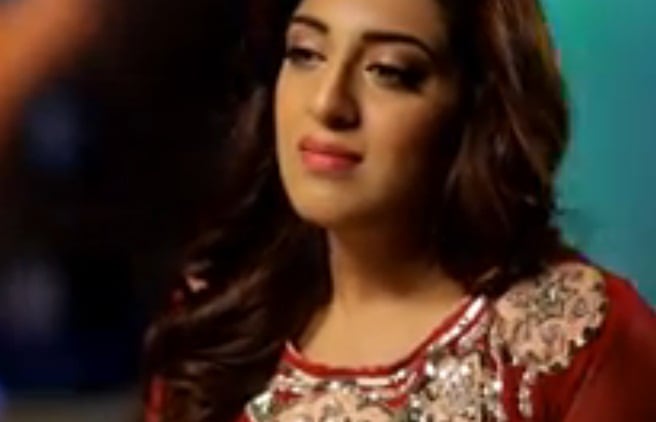 The "get together" scene was nicely done. Saira, in her manipulative tone, told Shafaq that she has broken up with Saqib because he is poor now. Sari zindagi rotian paka nahi sakti! How she told Saqib to WAIT for Shafaq's death was beyond me!! Dekhna issi tarah yeh hanste hanste dunya se chali jaye gi… Saqib, dude, save yourself right now, warna buhat der hojaye gi!!!
The story of CSBA is not exactly new. I have seen it before but I must say that the execution is amazing. The direction, production value, wardrobe, styling, everything is top-notch. It is not the kind of drama that you would desperately wait for, but when you'll sit down to watch, it will be worthwhile. Reason? The pace. A lot happens in each episode. I did notice some dragged scenes but they were very few in number.
P.S: Guys, I have been busy with my papers and that's why the reviews of CSBA and AP are late. Hope you guys understand.
Areeba Mohsen