The scenes following the death of Saqib's parents were short and delivered. They were not prolonged unnecessarily with useless dialogues and that's why I could connect to the characters especially Saqib.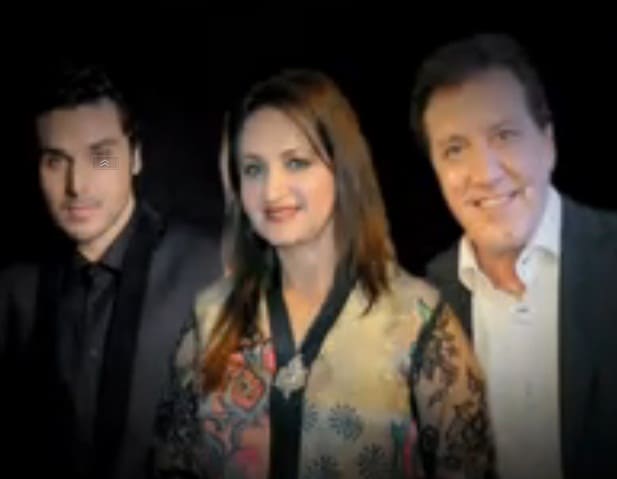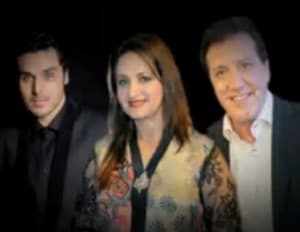 Saqib lost his parents and now the only family he has left is his khala's and that is why he asked her to stay at his house. The scene between the two where he hugged her and asked her to stay was really emotional.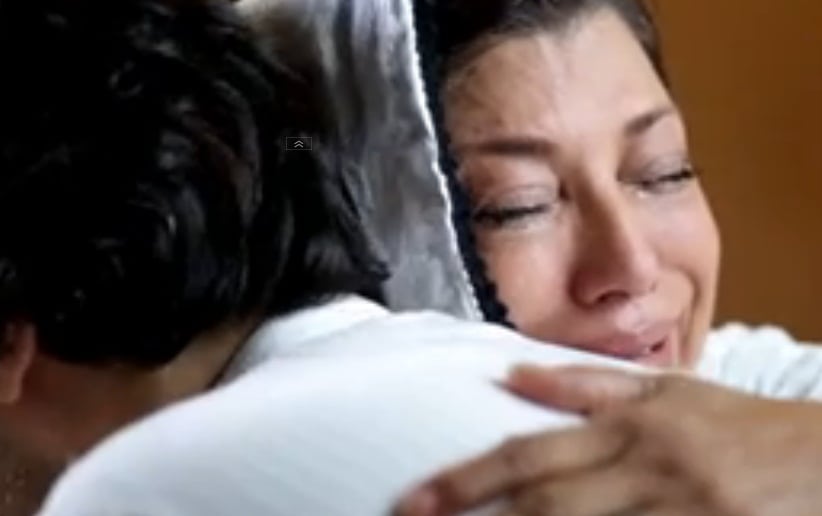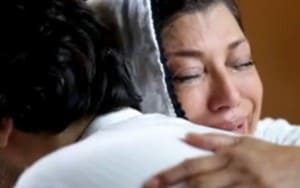 I dislike Saira, but I have never hated her till now. She has dreams and everyone is allowed to dream. It's just her thirst for acquiring money with a shortcut which bothers me. It's okay to dream but  using people who love you,  to fulfill your dream is wrong and that's exactly what Saira is doing with Saqib. She does not love him, she loves his money. Instead of being thankful for a blessing like Saqib, she is busy thinking about what she will do with his money. She didn't even bother to console him!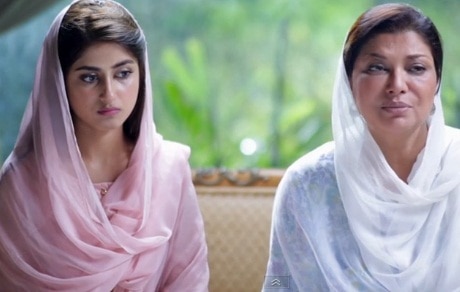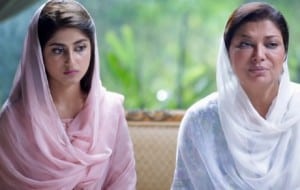 Saira's brother-in-law decided that Saira and Saqib should get married now. Everything is in Saira's favour for now. On the other hand, Shafaq's life is the same as before. What came as a shock was that she is at death's door. Once again, Rahma Ali and Ismat Zaidi impressed me. Not only their acting, but their chemistry as mother-daughter is heart-warming.  Shafaq's mother has decided to fight for her daughter's life with all her money and wealth.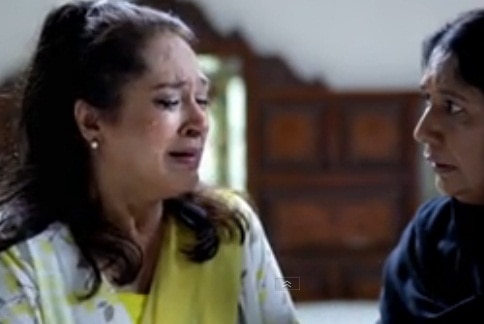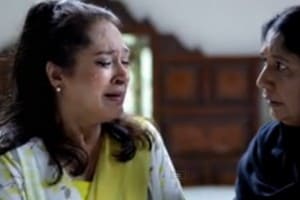 This time, we weren't shown the dream which Shafaq told her mother about. That would have been a pretty cool horror scene in the otherwise emotional episode. I don't know why such scenes are cut  down and just narrated. This happened in "Shab-e-Zindagi" (Sumbhul Iqbal and Agha Ali starrer). Agha Ali went into Afghanistan by illegal means and was shot by the Afghan Army at the border. That scene would have stirred interest in the otherwise boring drama but it wasn't included and simply narrated.
From what I have understood is that Shafaq was being chased by a man with a dagger and she ran off into a dark place. She started sinking into a quicksand and then another man saved her.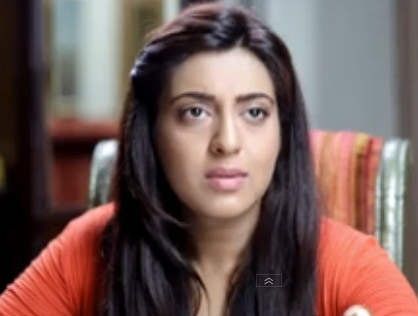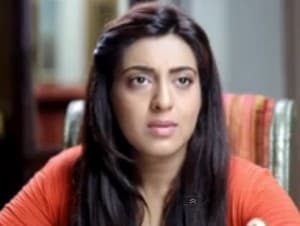 Shafaq came to meet Saira at Saqib's house and had a small conversation with Saqib. After that, it was pretty evident that she fell for him. The question is, why? Why would Shafaq fall for Saqib? She is not a girl who values looks and money isn't of any worth to her.
For the answer, let's wait for the next episode. Please share your thoughts on this episode.
Areeba Mohsen