So after straight producing 4th Season of coke studio I thought strings would have learned something but instead they continued their practice to ruin Rohail's Legacy. The reason why coke studio built its strong pillars in Pakistan is only because of Rohail's magical compositions. The idea devised by Rohail Hayatt for synthesizing different genre of music into one song actually clicked and since then the core impression on which Coke Studio marks itself as signature or show reel of Pakistani Music Industry is only because of fusion. After Rohail Hayatt handed over the production to strings from season 7 it was expected that strings will be able continue his legacy but unfortunately they trade the diversity of music through glamour. Instead of promoting diverse music they destroyed the art through commercialisation by bringing fresh charming faces in limelight and producing substandard music with no or less fusion.
Season 10! Analysis
Consequently in season 10 as well Strings followed the same practice to experiment music with different music directors and that's exactly where they are doing it all wrong. Most of the renditions in this season were pretty average with less or no fusion at all. Only four songs in my view meet the level of Coke Studio.
1) Baazi sung by Aima baig and Sahir Ali Bhagga: Sahir Bhagga did a pretty well job by blending funky type music into saraiki song. The variations included in music were all on point. Aima sparkled magnificently with her vocals and displayed her range with full confidence. Hands down to bhagga sahab for his vocals and the grooves he gave in his music composition is simply splendid. No doubt the audience is still enjoying this up beat song and evidence are more than 5 million views on YouTube.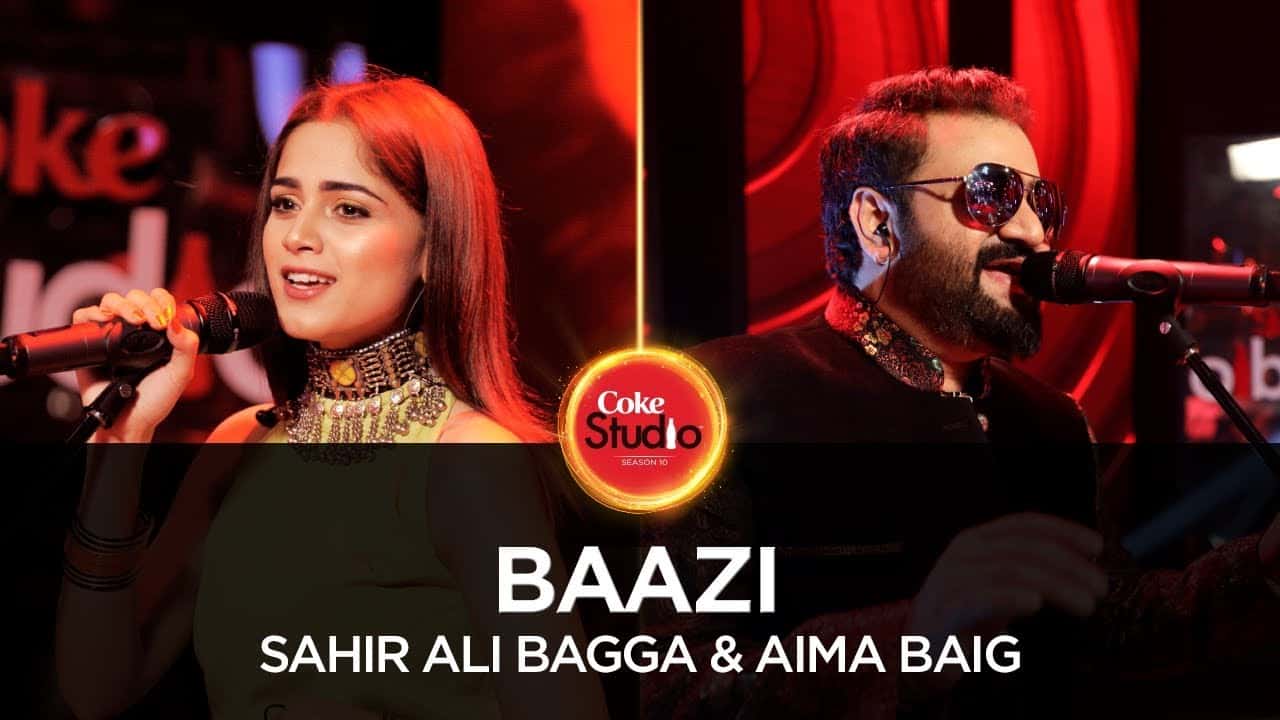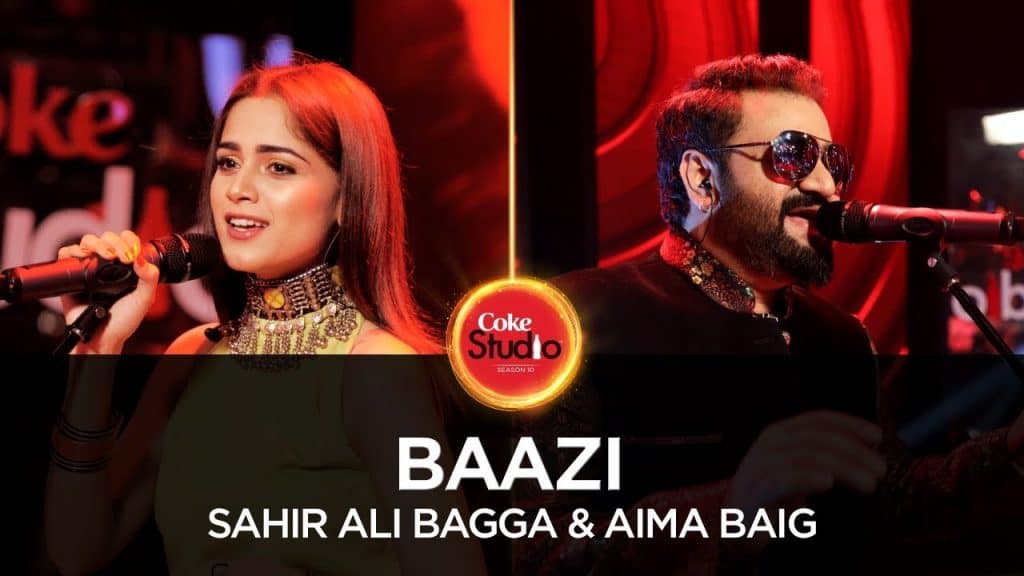 2) Naina Moray sung by Ali Akbar and Javed Bashir ft Amir Zaki: This song fulfilled all levels of Coke Studio. Jaffer Zaidi is a part of coke studio almost from its inception and retaining his man-oeuvre he knew how to direct a classic melody. Ali Akbar and Javed Bashir both are maestro in crooning classic genre. We have also witnessed Amir Zaki last performance and grieve still prevails over his loss.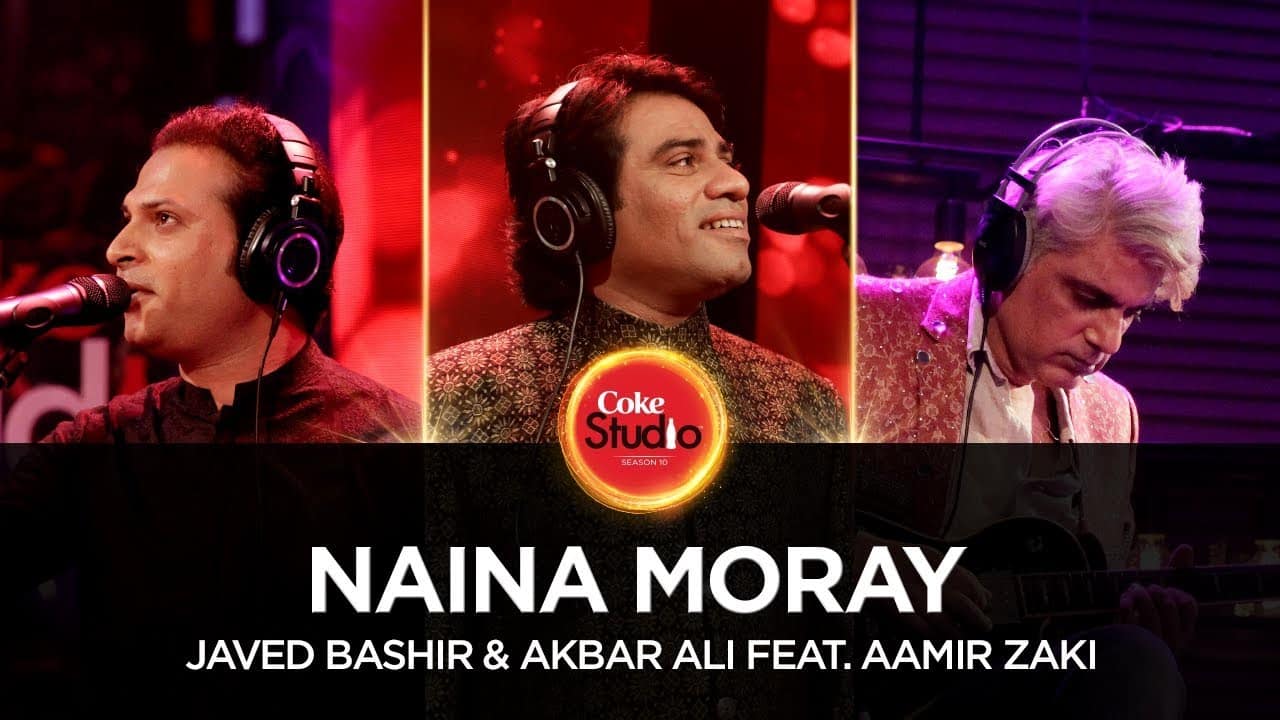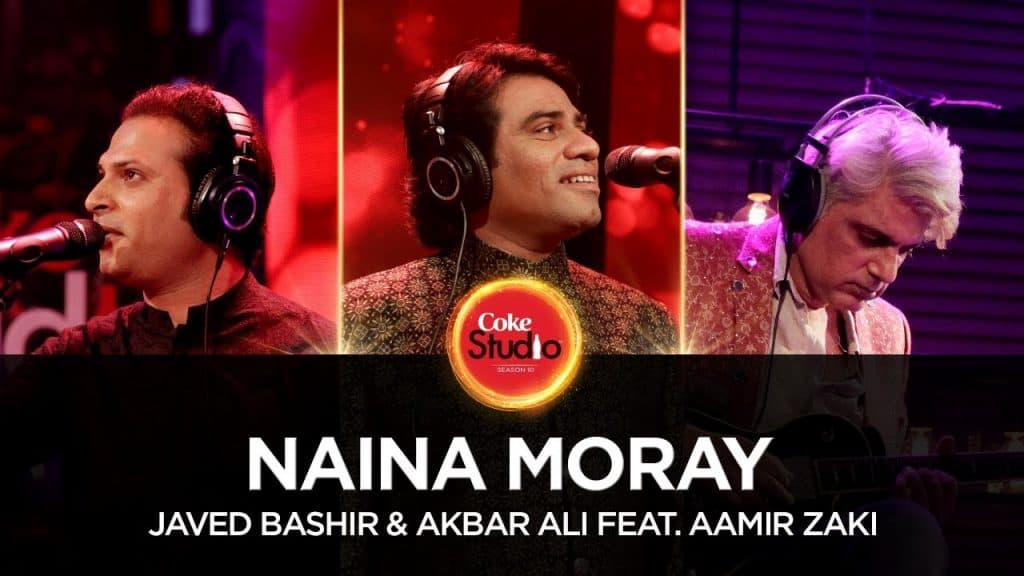 3) Mujhse pheli si Muhabbat sung by Humaira Channa and Nabeel Shaukat: Ok it is one of my fav noor jehan's track and I am glad how well Humaira and Nabeel had performed it with their soothing vocals. It is always a treat to listen to Nabeel's voice. Meekal Hasan did a great job in music composition and I feel like I was listening to Coke Studio Stuff.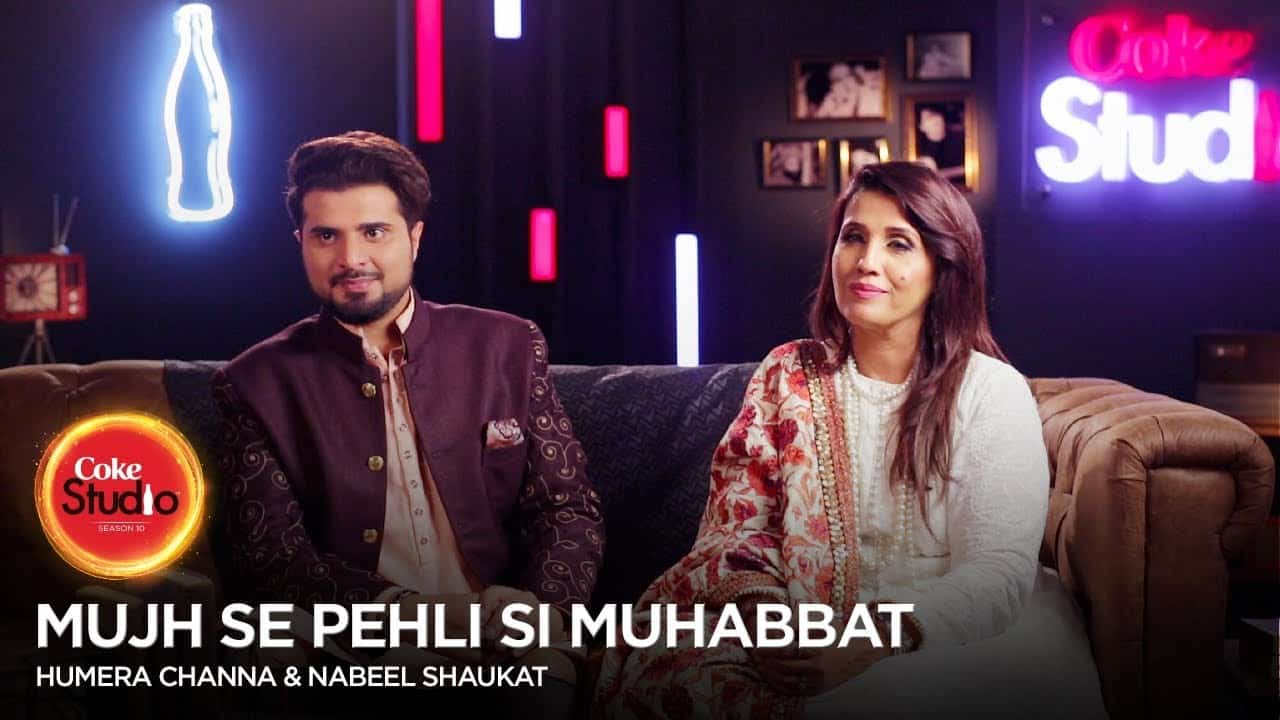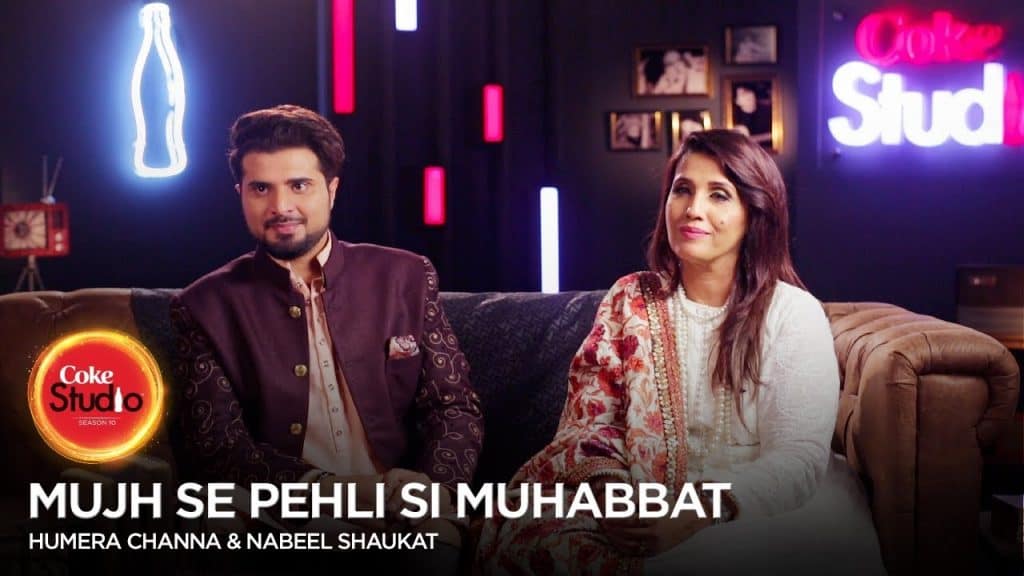 4) Sab Maya hai sung by Sanwal Esakhelwi and Ata Ullah Khan Esakhelwi: Now this is the only song that reminds of me Rohail's Era. I am seriously addicted to it. I must applaud Shuja Haider for his pitch perfect composition, love the way he blended too songs "ishq Pawaiyan Zanjeera" and "Sab Maya hai" in one rendition. No Introduction needed for the legend ata ullah sahab and his son Sanwal was also fabulous with his sharp clear vocals. In my Opinion this is song of the season.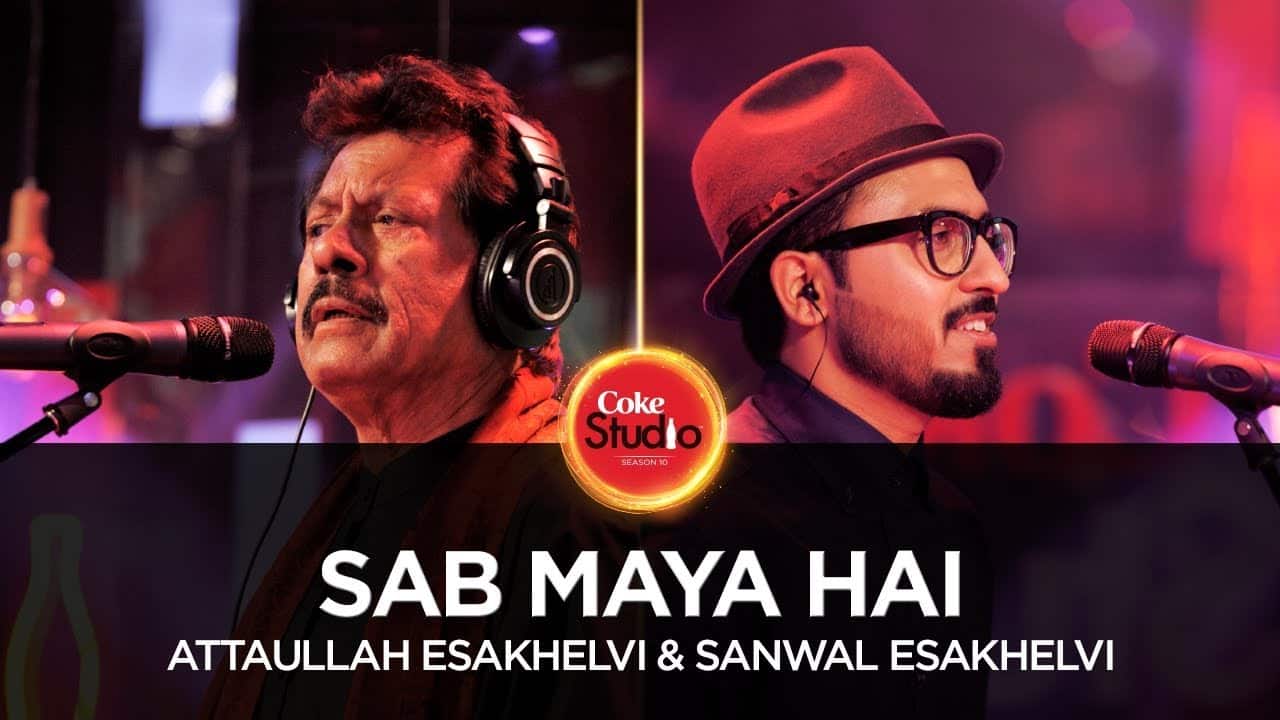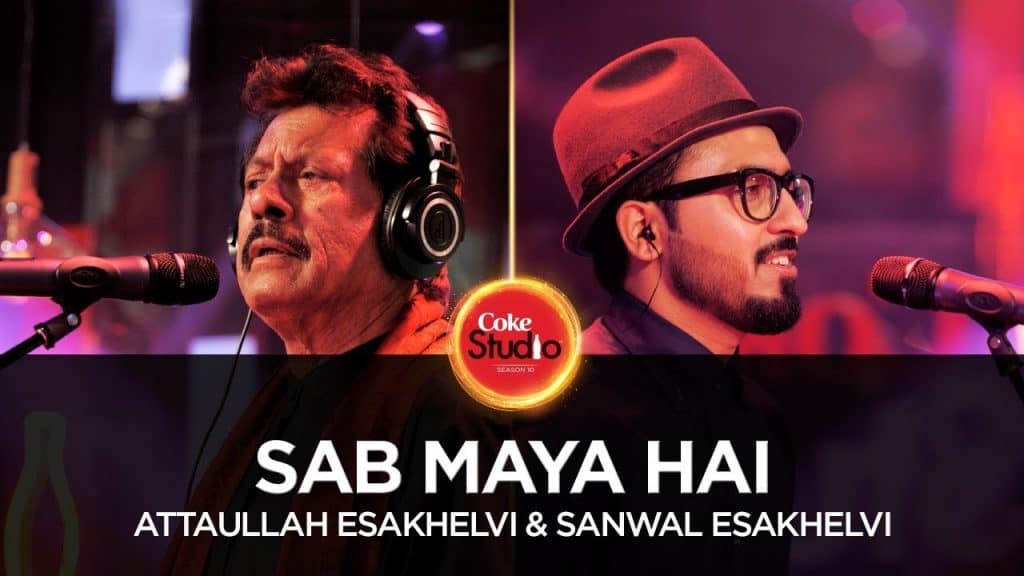 Rohail vs Strings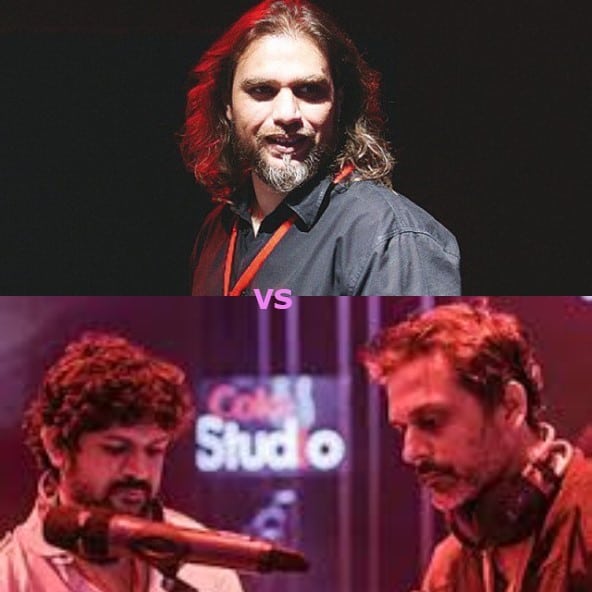 Listening Coke Studio from Season 1 to 6 and then listening it from Season 7 to 10 a sheer difference can be spotted in music arrangements that clarifies strings completely lost the track. There are many grey areas that strings need to consider and figure out why they are constantly failing to produce successful seasons. Some of the things I pointed out are as follows:
Music Composition: Renditions produced by Rohail Hayatt are absolutely soul stirring like "Ishq Abhe Awalla sung by Meesha and Chakwal Group" I still wonder how Rohail conformed natural voices of Chakwal Group with Meesha's voice and blended it with jazzy music. This is something strings can never produce or even think of it. Similarly listening to "Chori Chori by Meesha Shafi" from Season 3 will send shivers to your spine and furthermore if you listen to songs like "Kinara by Atif Aslam and Ustad Riaz Khan", "Jugni by Arif Lohar", "Charkha Nolakha by Umair Jaswal and Atif Aslam", "Jal Pari by Atif Aslam", "Aik Alif by Saeen Zahoor and noori", "Panchi by Jal and QB" you will be amazed to know how Rohail improvised art in all these compositions that sounds so different yet entrancing.
On the other hand Strings are still assessing how to fuse different genre of music. Most of the renditions produced by them were flat with monotonous melody. They are unable to catch the theme of coke studio. Even if they are trying to copy Rohail they are dwindling in it as well. If you have listened to "Garaj Baras by Rahat and Ali Azmat" in coke studio season 1. Rohail hayat let Ali Azmat to play his original even without any changes in basic music composition. Rahat was chosen just to fuse his raag with the original and that actually worked a great deal. Strings and Salman tried to copy the idea of rohail in "sayonee" but it failed miserably because they let Rahat to sing the actual song. With Salman's electric guitar the idea would have worked only if Ali Noor had performed it solo while Rahat would only be allowed to create magic with his raag. Moreover in this season they also destroyed masterpieces like Lal Meri Pat and Dum Mast Qalandar no wonder most of the performances relied heavily on electric guitar
In one of the interview QB stated that vocalists were just as involved in music composition as other musicians under Rohail's direction. This made sure that finished product was something to which everyone agreed upon, this basically does not happen in Strings Era. It is actually true by looking closely to BTS, it can be analysed that under String's direction singers were not part of music compostions and in contrast just watch BTS of "Ik Arzu by Jal", "Bolo Bolo by EP", "Kirr Kirr by Sajjad Ali" and you can see how singers were given liberty by Rohail to conform music arrangements as per their will.
Introducing talent: Rohail's passion was to locate remote raw talent and promote them like Chakwal Group, Saeein Zahoor, Tahir Mithu, Sanam Marvi, Fareed Ayaz and Abu Muhammad etc. Whilst strings focused on bringing young female faces on alluring screens and give them more and more performances in order to attract audience. In Season 8 they introduced Gul Panra, then Mominah in Season 9 and now Aima in Season 10 which indicates they are simply transacting glamour against art.
Failing to utilise Juggernauts of Music industry: I was so excited to hear that big names like Rahat Fateh Ali Khan, Shafqat Amanat Ali Khan, Ali Zafar and Sajjad Ali will be a part of Season 10 but unfortunately none of them fulfilled the expectation. All Songs sung by them in this season hardly received any acclaims from audience instead Rahat was heavily criticised on experimenting his vocals on "Sayonee" song. Shafqat failed to mesmerize audience and so Sajjad Ali. Four songs were given to Ali Zafar in this season and except the last "Us Rah Par" which was a tribute to Junaid Jamshed none of his performances attracted the audience. I don't understand what Ali Zafar tried to achieve with songs like "Julie" and "Rockstar".
In contrast just listen to the songs below and see how Rohail expolited the talent of big names of the industry.
In the end I will just like to say "Strings nahi hota tujhse chase" what are your views on it?