"Words are magical," say some people.
That's true. Words really can cast magic on anyone. By twisting and replacing different words, we can entirely shake the interior of a person, infuse happiness in him or make him cry. I have read many novels, novellets and short stories that's why I know that stories are all about words. People like me who want to write are faced with unavailability of topics. But a week or two back I read an article which encouraged new writers like me to write.They said that it is useless to complain that everything worth writing has already been written. The summary of the article was that 'The writing style cannot be neglected!'After reading it, a new window of thoughts opened in my mind.
I believe, that's true! If we have a look at all stories hitherto written, we see that these stories are very similar. Emotions are always the same as they are but it depends on writer how he/she pens them down. Out of all stories being written, only few are liked by readers and get their writers a big name. Ever thought of the reason? The writing style! A story can engross you if its beginning is good. Also, the events are also the same as they are but again, the writing style matters more than anything else!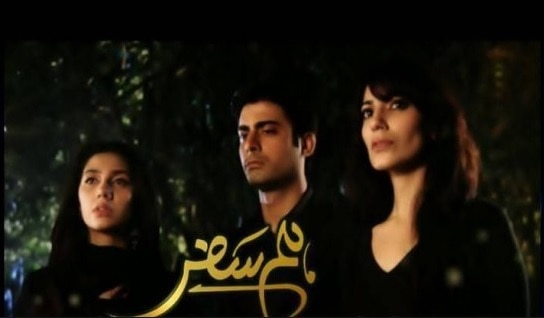 Simply, we all know how an egoistic person is expected to react when he is being rejected. The scenarios created in all such cases are very similar with a little change of words. But how Farhat Ishtiaq wrote it in case of Khirad shows that she knows where to put which word and how to grab the attention of viewers/readers.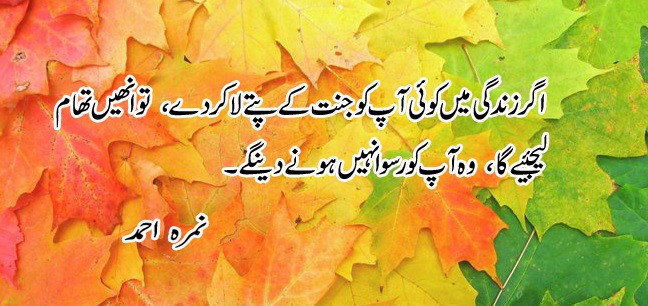 What was so different in 'Jannat Kay Pattay' except that writer had written down each and every moment and emotion accordingly? The scenes, the  reactions of characters on different situations, the portrayal of every character, all was normal and simple. But what made it special was that she had made us understand and love each and every character from Haya (protagonist) to even Fateh (side character). While reading, we could feel the characters breathing near us. My brother said, there's a lot of difference between writing 'she was crying' and 'she was crying her eyes out'. Or 'wo ro rahi thi' and 'aansu us ki ankhon se tap tap gir rahe the' I read a novel of Saira Raza ,a part of which I want to share with you:
"نانا اب نہیں رہے نانو!" نوال نے سر پیٹ لیا۔
"تو؟" نوین نے یکدم سر اٹھا کر سوال جڑ دیا۔ اور اس 'تو' کے اندر بہت کچھ تھا۔ جتاتا، پوچھتا، بتاتا، دھمکاتا۔
Impressed, right?
If I would have written it, it would be like this:
"تو؟" نوین نے کہا۔
"وہ آفٹر آل میرے باپ ہیں۔ زندہ نہیں تو کیا؟"
I hope by now you must have understood my advice. Don't always look for 'different' storylines but also look for 'differently written' storylines.
Waiting for your comments,
S. Hasan