Ohkay so, in all honesty, this was probably the first episode of Prem Gali that I had a hard time watching. The first half of the episode did not work for me & the remaining half was tolerable to watch. It is a fact that Prem Gali is the kind of drama where you don't have to look for logic or take it seriously but when situations get a bit too pushed, it doesn't really do much to help the viewer. There's no denying the fact that the dialogues were witty throughout the episode but the characters ended up looking a bit too caricaturish. I am glad by the end of the episode, Shireen, Joya & Hamza took over & took care of the episode as well.
Further Confusions & Accusations
The events that unfolded in this episode were pretty much an extension of what transpired last week. This time around too, none of the family members were taking it slow & they were a bit too emotionally charged about Joya & Hamza's wedding. As much as it may seem amusing, at times it does seem frustrating that none of them is trying to understand that they need to leave the newlyweds alone. They all are hell-bent on making sure that this marriage works, without even realizing all that they're doing are making things tough. To be honest, I was relieved after watching the precap of the next episode where Joya 'finally' is going to talk about her & Hamza's likes & dislikes. I do understand that they had to take this much time at least to establish the dynamics of both the families & how they were trying to approach this drastic change in their lives but this episode in my opinion took it a bit too far.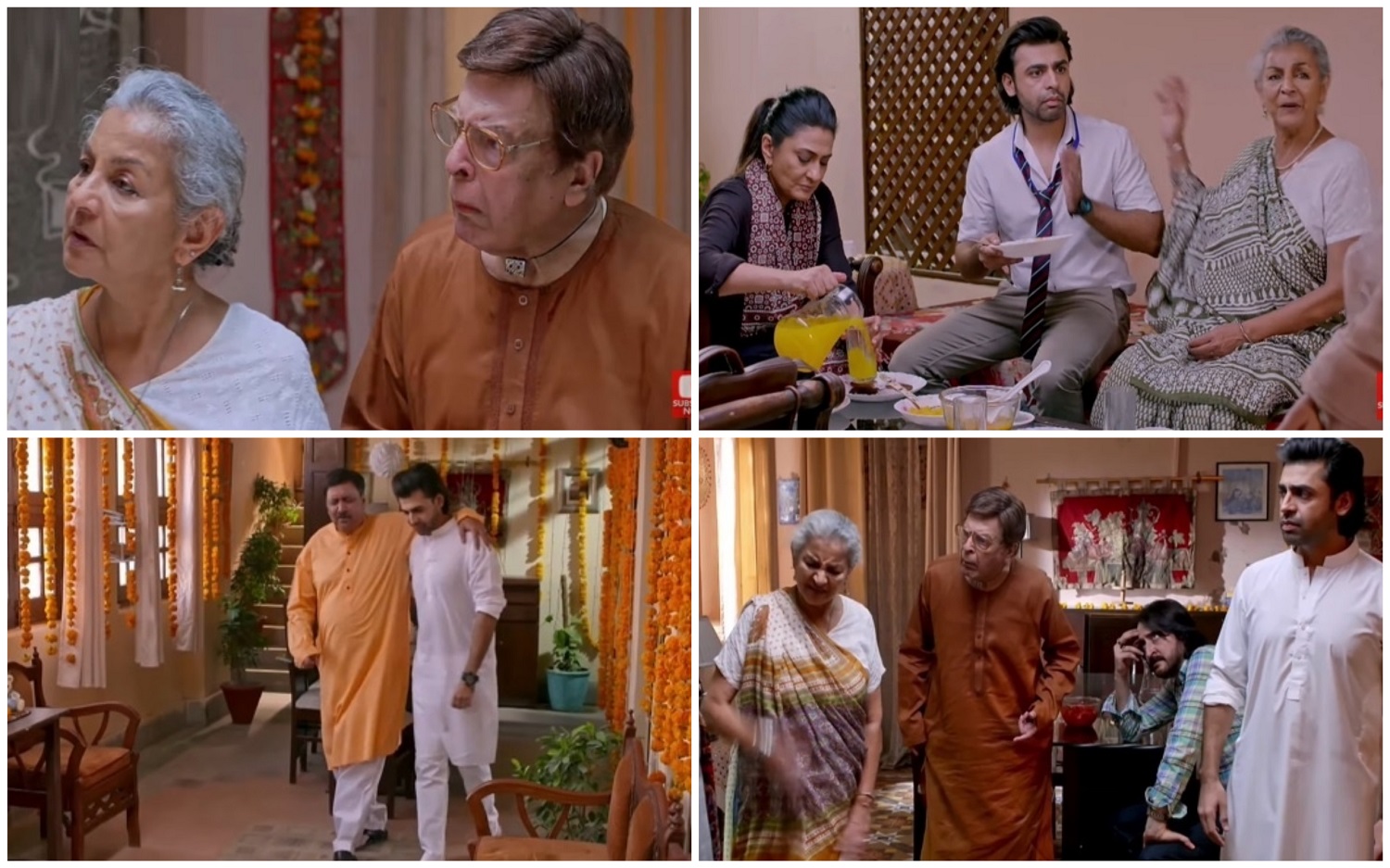 It has been realistically shown that when a couple gets married, they are the center of everyone's attention & that's when people find it hard to understand where they have to draw a line. This is exactly what was happening with Joya & Hamza. The reactions & approach of rest of the family members is unreasonable & that has been established in a funny manner but the way Hamza is keeping things from Joya & not being honest adds up to the frustration too. Joya is completely entitled to know each & everything that Hamza is up to, so for him to protect his father's Peer o Murshid does not really sit well with me. As if Hamza wasn't keeping enough secrets from Joya that now he had to also lie about the Salami amount from her too. This is obviously going to make him look suspicious & won't help Joya in any way even when she'd want to develop a bond based on trust with her husband.
I was relieved when Shireen took matters into her hands & settled everything down. Joya's demand for treating her family treating her husband nicely was also good & pretty much the necessity. It was now made clear that the gift came from Joya's father & that is why Shireen wasn't comfortable giving it to her. It will obviously make it to her one way or the other & maybe then we all can expect Javed Sheikh's official entry into the picture. The neighbors' reactions were realistic too but Haseena refusing to pursue the proposal for her son because of Joya & Hamza also didn't really make sense. Haseena was always shown to be a little selfish but maybe after how the entire neighborhood came together during Fari's wedding made her change & this is why she thought it was the time for her to reciprocate the courtesy too.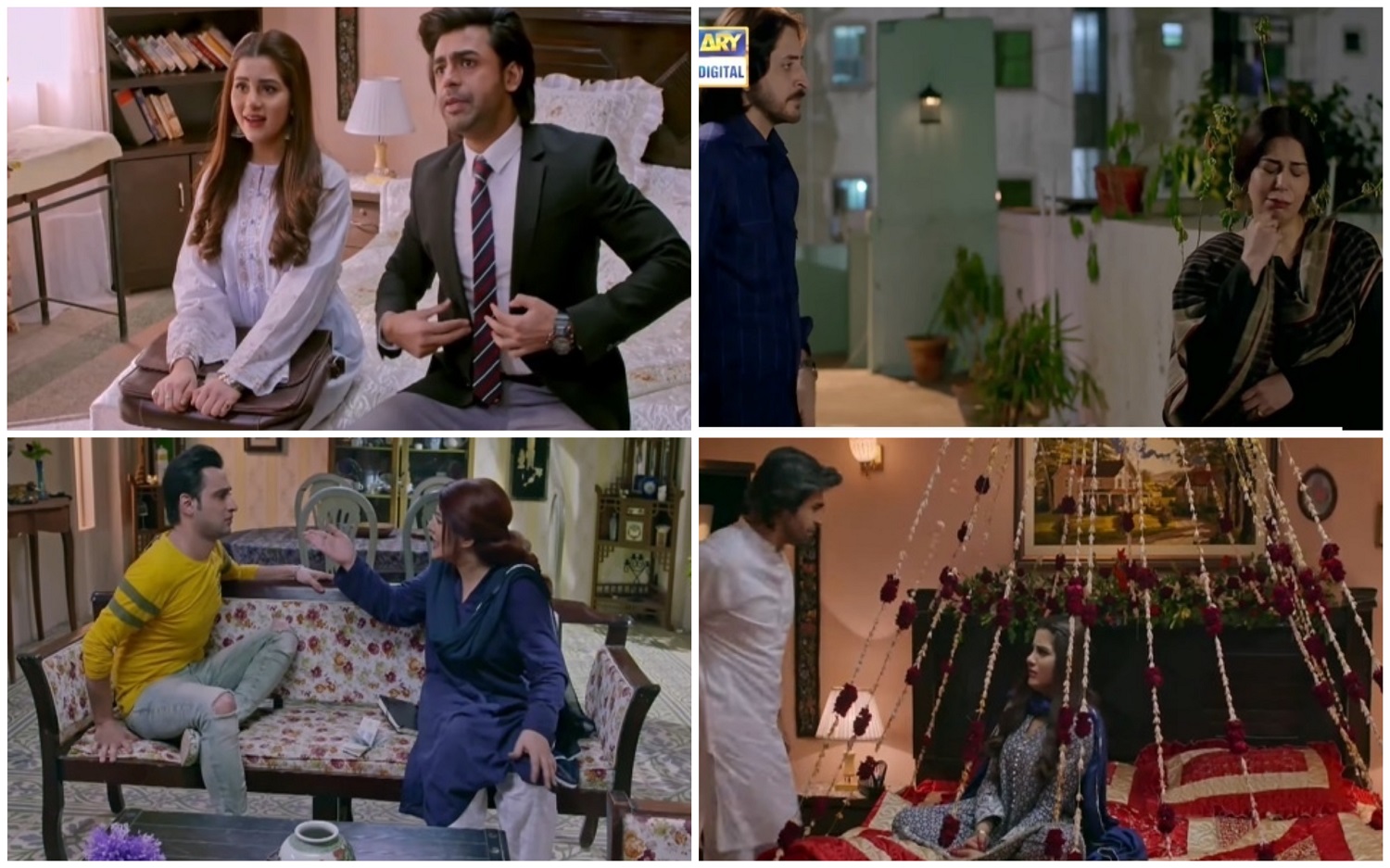 Looking Forward To The Next Episode
This episode was strictly alright but yes, the conversations were decent & somewhat funny too. I am definitely excited to see Hamza & Joya taking charge of the situation & instead of being on their own, working together as a team to tackle their family members. I think that would definitely be interesting to see. All the actors have always done a good job but in this episode, I felt they took a bit too far. In this episode, there was a major continuity issue with Saba Hameed wearing one set of clothes in one scene & the other one in the next scene which showed that she was coming from her shop to her home straight away to take care of everything. It seems there are going to be some new characters making an entry too as Haseena's tenants, I am looking forward to those characters too & hoping they spruce things up a bit too. Please share your thoughts about this episode of Prem Gali.
Keep Supporting,
Cheers,
Zahra Mirza.