This last episode covered a great deal from the complications of arranged marriages to the limitations of a joint family system. It also showed how far Sila and Sadia had come and how things had changed in Noor Manzil. Every single scene in tonight's episode was beautifully penned down and executed perfectly. It is definitely the kind of episode which I will be watching again a few times. I will not give the details away about the ending because all of you who are following the show should watch it yourself. It is really difficult to pick a favorite scene from this last episode because there were so many scenes which were tear-jerkingly beautiful.
Thought provoking, gripping, intense and disturbing – dramas like Dar Si Jati Hei Sila don't just happen overnight but a great deal of hard work goes into making them a success. This drama artfully and unapologetically highlighted many important issues which are most often brushed under the carpet or are not dealt with too seriously. The best part of this drama was that it had so many important messages for the victims as well as for the abusers! The writer Bee Gul's layered and meaningful script coupled with Kashif Nisar's immaculate direction and some of the most impressive performances by all the actors involved made this drama one of those very few plays which have a lasting impression.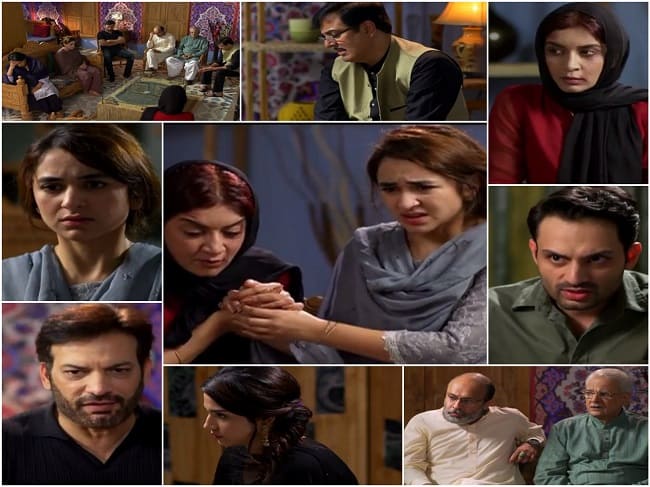 Nauman Ijaz's solid performance was the highlight of this show. Yumna Zaidi translated a difficult character faultlessly on screen; Sila hardly had any dialogues but it was never difficult connecting to her character because Yumna Zaidi's expressions and body language always conveyed whatever Sila was going through. Saman Ansari's brilliant performance as a woman who was always misunderstood and who had to fight all her battles alone made Sadia's journey emotionally involving. Zaini's character was refreshing and it had a lingering impact. Her character was beautifully etched-out and Aamna Malick's performance was phenomenal throughout. Raheel's character too was equally positive as well as interesting. Usama Tahir portrayed this character convincingly even though it went through different stages but his portrayal was always effortless. Sheikh Mubashar was well-suited for Hatim's role and even though this was his first television appearance he never failed to impress. Although, Hatim didn't get a lot of screen time but his story was poignant throughout and important as well. Sakina Samo was superb as Bari Aapa, I absolutely loved her in this character right from the first episode. Her style of acting was completely in line with the character she was playing. Kiran Haq deserves a special mention for nailing her character and turning things around. Munazzah Arif, Noor-ul-Hassan and Saleem Sheikh also gave solid and realistic performances throughout.
A big thanks to all those wonderful people who read the reviews every week and shared their thoughts in the comments section. This entire experience of watching and reviewing Dar Si Jati hei Sila wouldn't have been the same without you all. Do share your thoughts about this last episode and also about the drama as a whole.