The reason that I had been waiting for this play was because of its cast. This is Syra Yousuf's first play after her marriage and we all know that Adnan Siddiqui and Sania Saeed are phenomenal actors. Another thing that attracted me towards this play was that the sisters really love each other and not rival each other like all the other sisters in Pakistani dramas these days. This came as a breath of fresh air for me! In today's episode we got introduced to Aliya(Syra Yousuf), Farishtay(Javeria Abbasi) and Raheel(Adnan Siddiqui). Unfortunately we didn't get to see Nida(Sania Saeed) but the episode was still good.
The episode starts with Aliya going to the graveyard to visit her late sister, Faishtay's tomb. Aliya is really lonely and she really misses Farishtay. She lives alone in the house where she has spent her childhood with Farishtay. Later on, Aliya goes into a flashback and we find out that Aliya and Farishtay are half sisters. Their father and Aliya's mother are no more in this world. Aliya doesn't know that Farishtay and her are half sisters. Farishtay has always treated Aliya like her real sister. Farishtay is a beautician. Her mother wants her to get married but she wouldn't until Aliya becomes independent. Her mother thinks Aliya is jinxed and blames Aliya for her parents' death and Farishtay's refusal for marriage. It's so sad how people call each other jinxed. Farishtay and her mom are unaware that Aliya is listening to their conversation. Aliya tries to commit suicide by eating sleeping pills but Farishtay sees her and stops her. The mother becomes embarrassed and tells Aliya how much she loves her. This scene was heartbreaking! Aliya makes Farishtay promise that she would get married and Aliya too promises that she wouldn't do anything like that again.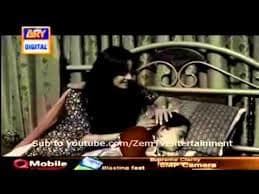 The dialogue that stood out to me the most from this episode was:
"Kabhi Kabhi koi pal  insaan ki poori Zindagi badal deta hai, Khala. Aur woh raat bhi kuch aisi hi thi."
The dialogue is beautifully said by Syra Yousuf and it just makes me wonder about what would have happened that night. She says this dialogue when she goes into a flashback of Farishtay going to her friend's engagement. That was the night she met Raheel. Raheel falls in love with Farishtay at the first sight. Farishtay's freind gives her her gold earrings to wear for the night and Farishtay loses one of the earrings by mistake. She starts crying and Raheel sees her. Raheel finds the earring and tells her, "In ankhon mein ansoon ache nahi lagte." This scene was absolutely lovely. Raheel and Farishtay look really cute. Raheel then drops Farishtay home because it was really late.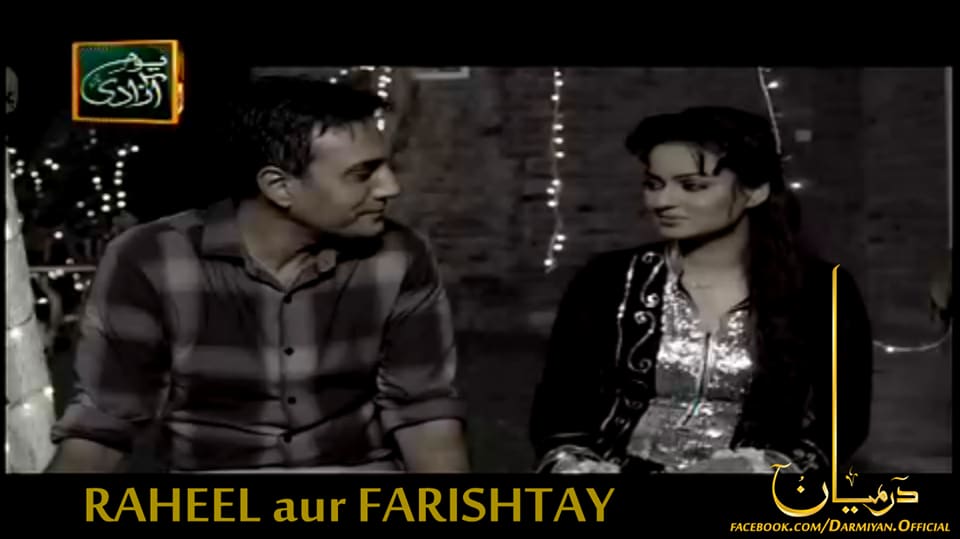 Raheel's mother is trying to convince him to get married to Nida but he doesn't want to marry her. The episode ends with Raheel telling his friend that he wants to marry Farishtay not Nida. It seems like Farishtay too likes Raheel because she was thinking about him when she was in her saloon.
Overall, it was a good start. Syra Yousuf just keeps on getting better! Adnan Siddiqui and Javeria Abbasi did justice to their roles. The direction was really good too! I can't wait to see what happens next! Will Raheel tell Farishtay about his feelings? How will Farishtay react? Will Raheel's mom force him to marry Nida? Stay tuned to see what happens! Can't wait for the next episode.
Share your views!
Regards,
Alia Khan