This episode was not as fast paced as the last one but it was still good and kept me hooked. The drama just keeps on getting more interesting. Farishtay's unfortunate past is finally revealed. Raheel did not marry Farishtay because he doesn't trust her. Just because he saw Farishtay talking to her neighbor, Raheel left her. The neighbor was actually apologizing for his behavior but things didn't go well. Raheel insulted Farishtay in front of  everyone. He had no right to  do so. If he's really that conservative, why did he take Farishtay out for lunch? Why didn't he wait for just 3 more days and take her out after marriage?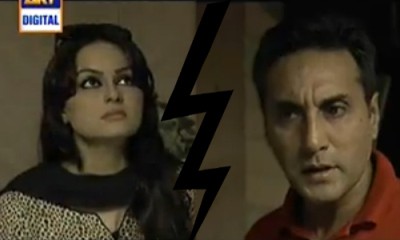 I absolutely hated the neighbor's talk. One says she already had an affair with someone and the other says he saw her with guys a lot of time. Seriously? The landlord getting into the house with a bunch of guys, doing a lot of damage and threatening them to leave the house or else they'll burn Farishtay alive was as out of fire in frying pan. This is unbelievable! Farishtay hasn't even done anything and yet the whole family has to suffer for something they never did! This is just sick!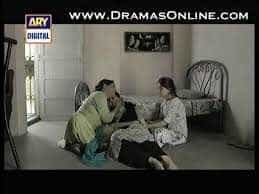 Farishtay had gone to her best friend, Mehwish, with some hope but Mehwish is helpless as well! I felt bad how Mehwish's husband was forcing her not to meet or help Farishtay.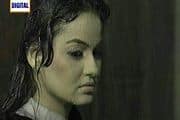 One thing I still don't understand is how is Qaiser Naqvi related to Aliya? Aliya calls her khala but is she her real khala or not? Aliya left in Mehran but reached the mental hospital in a Corolla. I think the director needs to be extra careful!
Farishtay's mother couldn't tolerate any more and so she passed away. They had already suffered a lot. I actually thought that Farishtay died but Farishtay is still alive. I felt so sad for Farishtay. She hasn't even done anything and yet she has to suffer for something she hasn't done. Her mental state is not normal anymore. She doesn't even recognize Aliya and she is still in her past. She still thinks she's getting married to Raheel!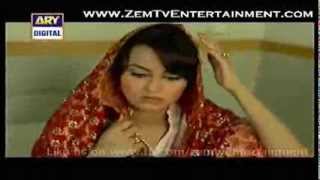 Aliya's hatred for Raheel just keeps on increasing and she desperately wants a revenge! Raheel is leading a happy life with Nida and two adorable kids. Raheel doesn't know but Aliya has been stalking him.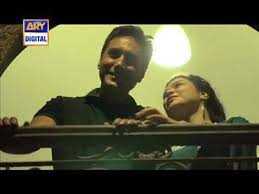 Nida giving ad for the helper in the newspaper was exactly what Aliya needed to get into their lives and take revenge. Aliya has seen that ad in the newspaper and she has planned everything. Who was that guy who asked Aliya in the end what she wants to do now and she said barbaad. He took Aliya to Farishtay as well.
I think that the writer hasn't been good in introducing some other characters. Overall, it was a good episode! All the actors acted really well! The direction was good as well. I can't wait for the next episode! Let's keep our fingers crossed and hope for the best!
Regards,
Alia Khan