Woh is the first drama serial of its kind, which means that it will set the precedent for any upcoming horror dramas in the future. I am a big fan of horror shows but usually make belief scary creatures never scare me in the true sense of the word. I find plots revolving around demons, ghosts or black magic more chilling because such stories seem more believable. Honestly speaking, I wasn't sure what to expect from a horror drama but the names attached to the show seemed very promising which made me give it a go. Angeline Malik has directed the show, it has been written by Syed Atif Ali and it has been produced by Angelic Films. I must appreciate Angeline Malik for coming up with innovative ideas; The Kitni Girhein Baaki Hei series was the first series of its kind too. Apart from that Shamoon Abbasi is the director of photography and he seemed quite happy with the work that the team had done. This first installment was perfect in every way; the horror factor was definitely there, the story sounded very realistic, the introduction to the characters was done very well, the scenes were short and to the point and by the end of the episode I felt like there was more to the story.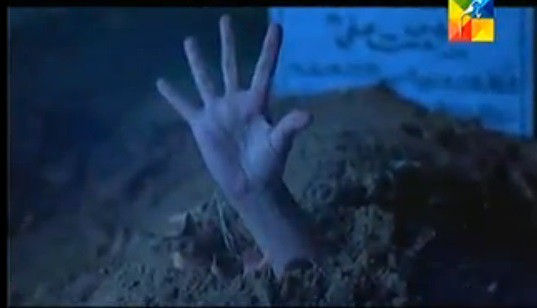 The first episode opened with a very well put together horror scene in which Mehr the main protagonist is woken up by a nightmare; a dead woman in a grave asks her to rescue her, the woman perhaps is the one who has possessed her. Every time Mehr is about to get married the evil spirit that has possessed her retaliates and for some reason or the other the marriage is called off. The turn of events is not different this time around too; very soon the marriage is called off. Everything about the first scene was perfect except that when Mehr's mother was thinking about what will happen next, it did not sound like Rubina Ashraf at all but it sounded like Angeline Malik.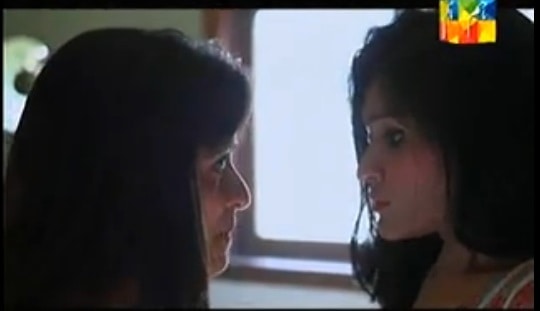 Arij Fatima surprised me with her acting in this episode; she most certainly outdid herself while playing a very difficult character. Her body language of a dead person walking when she is Mehr and not the possessed being was perfect. Her eyes were expressionless and her body was stiff like she wasn't a real person. Mehr's sister in law does not believe in supernatural beings, she thinks that Mehr should be taken to a psychiatrist. Despite of direct evidence of the presence of a supernatural being in the house, she is not convinced. I really liked her character because there are many people who think the way she does so that makes the story more relatable.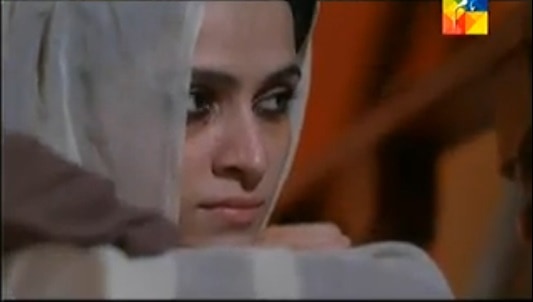 Mehr's mother decides that from now on she will inform people about Mehr's condition before going ahead with the proposals. Things finally fall into place and Mehr gets engaged to Faisal (Shamoon Abbasi) who has a little girl. Saba, the little girl is very spoiled but this side of her character could have been shown in a better way.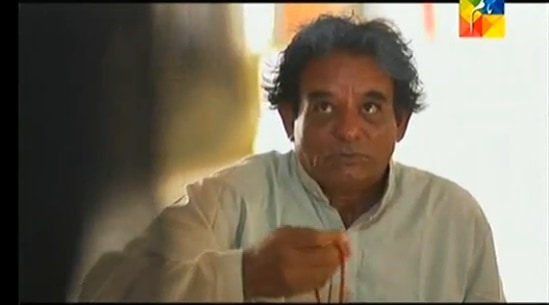 The scene at the mazar where Mehr's brother meets the mystery man and the one afterwards in which he is on the roof when he is trying to find out more about Mehr's condition was very well done.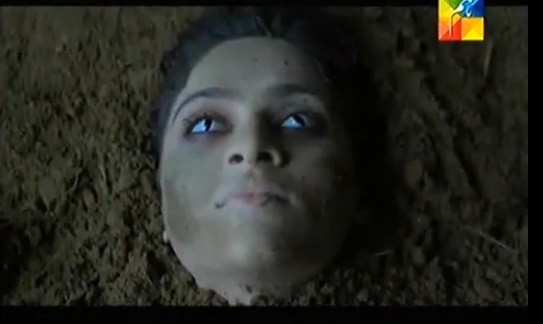 Woh appears to have a lot of potential, the direction, camerawork, background score, acting and the plot seems perfect for a horror drama. If you are tired of watching dramas based on the same themes; shadi shuda zindagi being our writer's favorite, then this is a must watch for you. And even if you like the saas bahu jhagra stories, this one will definitely leave a good taste in your mouth. But if horror themes are not your cup of tea then you should most certainly give it a pass because it definitely is scary. It is one of those dramas that make you want to pen down your thoughts.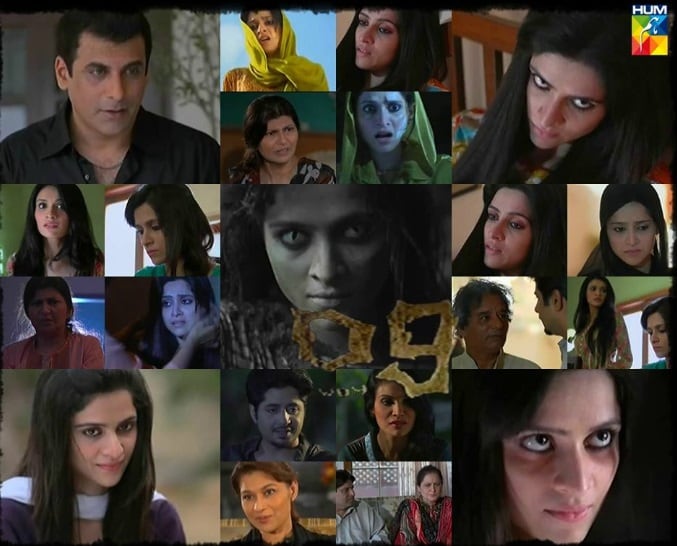 Did you watch the first episode? please share your views about it.
Fatima Awan