The best thing about this second episode was that I could totally feel the paranormal activity in Mehr's house and everywhere she went. This latest episode established the fact that the demon that has overtaken Mehr is very powerful. It will ruin anything or anyone who tries to destroy it. The "Allah ka banda" who provided Mehr's mother with the antidote was hunted down by the demon because it was very apparent that whatever he suggests that Mehr's mother should do really was working. In this episode Mehr seemed more like a real person and not someone who was possessed. Her eyes had more life in them whereas in the last episode she didn't seem like a living person at all. In the last episode, it was almost as if Mehr had completely been overtaken by the demon but in this one she was scared of the strange happenings around her. Sadly, Mehr's mother could not follow the instructions till the end because of the interference of the demon. Right at the time when she is about to take the final step she is interrupted, which means that the demon is bound to retaliate even more aggressively now.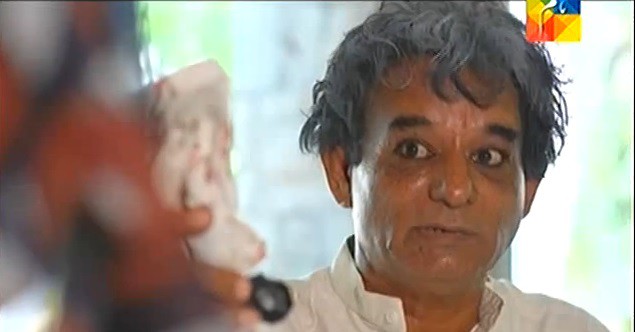 The scary scenes in tonight's episode were more suggestive; we didn't get to see any real ghosts or demons but whatever was shown was convincing enough. If you watch this drama late at night and no one is around , you will most certainly look around you many times to ensure that you really are alone!!! That to me is the success of this play till now. I have seen many documentaries which show people who are possessed and I have to say that the way the mystery man was killed was shot in the exact same way as the documentaries on National geographic. The acting, direction and the timing was absolutely perfect. The sounds and the music in the background as well was perfect throughout this episode.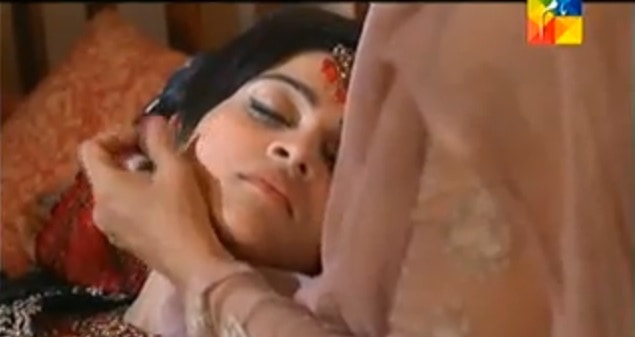 I must say that there were a few times when I felt like scenes were a little dragged like for example the scene in which Mehr's bhabi wakes up in the middle of the night would have been much better if it was slightly shorter.
Surraiya, Ruqaiya's nosy friend was very apprehensive about Mehr's condition, her family and everything else but it was actually very good to see that Faisal talked to his mother immediately. The bond that these two share has been portrayed beautifully, in fact all the characters and their relationship with each other has been shown very nicely. After watching these two episodes, most viewers will be able to relate to every single character in the play and will be able to feel what they are going through.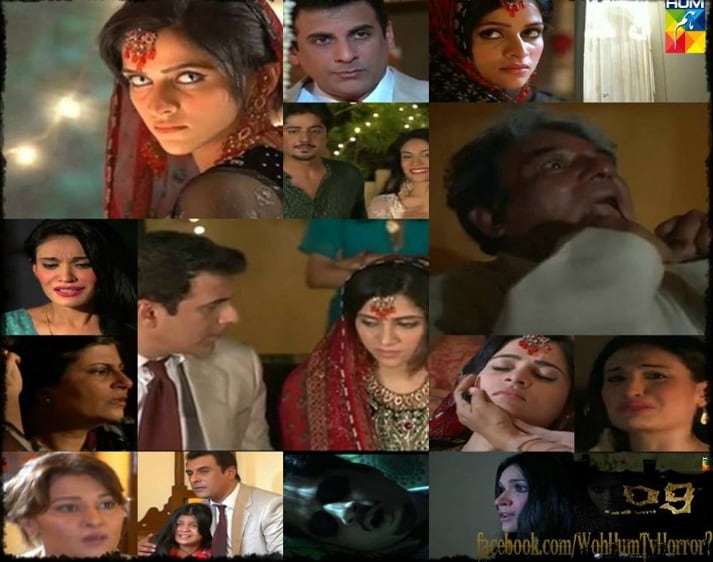 Woh till now seems to be a very good product of team effort. All the actors are very well suited for their respective roles, the attention that the director has paid to minor details shows in every single scene and the plot is very convincing. Making a horror drama or film is not an easy job at all; I think making quality comedy and horror plays is tougher than making a regular drama. It is really good to know that there are still creative people in our industry who are not scared of experimenting with new ideas. Sticking with the formula that is being followed by most writers and producers is so easy because it seems to work like a charm every time. The team of Woh deserves special appreciation for taking this bold initiative and doing very well too. The fact that this play will be a short mini serial is also very promising because most of the plays lose their charm when they are dragged without end. How many of you are following this show? Those of you who like Mystery and horror should definitely give this play a go; I assure you that you will be pleasantly surprised.                  
Fatima Awan