This last episode was just as engrossing and chilling as the entire serial. Each scene was very well planned. All the actors did a commendable job, their commitment to this project reflected in their flawless performances. Sadly, there seems to be a dearth of novel ideas in our plays nowadays and the success of Woh goes to prove that our public welcomes innovative ideas. Honestly speaking, I wasn't even looking forward to this show and ended up watching the first episode by chance. I found Woh's storyline very original, the direction very impressive and the casting perfect. Deep down I was fearful that the viewers may not give this play the appreciation it deserved and resultantly no other writer, director, producer or actor will venture into such projects. The response of the viewers made this play a success and as a result very soon we will be watching a sequel to the show. Therefore, although this was the last episode of this prequel but there will be more in the future.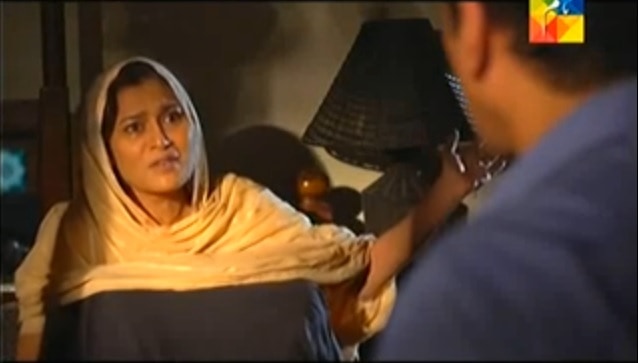 Faisal's friend takes him to an expert who explains to them the reasons behind Mehr's condition and after a lot of research he comes up with an antidote. I have praised Nyla Jafferi's acting many times before too but every time I watch Woh, I can't help but be grateful for seasoned actors like her who breathe life into characters by paying attention to minute details. It was quite apparent right from the onset that the devil that had possessed Mehr was very powerful and that is exactly what was shown. Faisal's friend had already warned him in one of the previous episodes that such things are not easy to tackle with.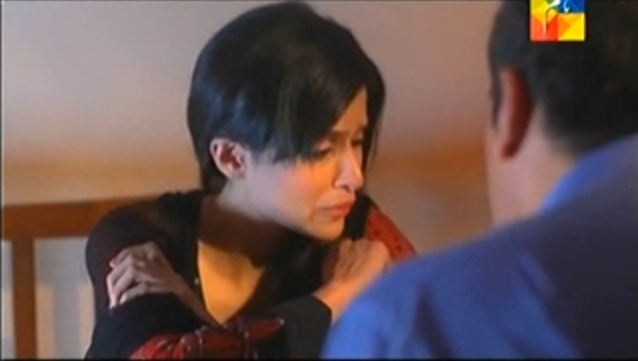 Like always Shaista fails to differentiate between Mehr and the possessed being. She is convinced that the only solution to the problem is to send Mehr back to her mother's house and she does just that. The way in which Faisal stood by Mehr was very touching. That is another aspect of the play that made it stand out; the relationship between all the characters has been portrayed beautifully. The sacred bond between husband and wife was shown the way it should have been shown. Even the relationship between Faisal and his friend always came across as very real and warm. I am not going to go into the details of the happenings of tonight's episode because there maybe viewers who have not watched this last episode yet.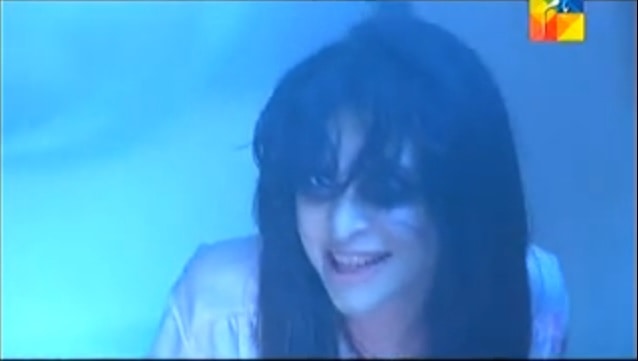 The only part of tonight's episode which I found unconvincing was when Faisal leaves his mother how with his possessed wife, otherwise everything else was perfectly executed. There were times when the viewers were made to feel like Faisal cared more for his wife and was not at all aware of how the situation in his house will effect his child. Arij Fatima's performance was flawless all through the play. She portrayed the guilt, innocence and helplessness of Mehr faultlessly and at the same time she was outstanding in her portrayal of the demon. This was a very intricate character but Arij Fatima acted it our almost effortlessly. Shamoon Abbasi is one of my favorite actors primarily because I feel like he is a true artist and not one of those actors/directors who are only in the business to make money. The child artists playing Saba will have a lot of responsibility on her tiny shoulders now but i am sure that with a talented director like Angeline Malik to guide her, she will do very well because she has the confidence and skills. The writer Syed Atif Ali penned down a very intelligent script, he deserves due credit for taking the plunge along with his other team members. The make up artists deserve applause for all the hard work they put into doing Mehr's make-over in particular.
I would like to congratulate the entire team of this show for a work very well done and most certainly we are all looking forward to season 2.
Fatima Awan