This week's episode was way better than last two and I personally liked it a lot. The pace was still slow but we got to see a lot of interesting scenes in this episode. If they would have showed the wedding sequence immediately after Ahmed offered to marry Haaniyah, then it would have made no sense. I am glad that they showed the inner turmoil that Ahmed was going through. He had made this hasty decision to save his parent's reputation but now he had doubts about the future of his relationship with Haaniyah.
"Kya Mera Faisla Sahi Hai… Mein Aur Haaniyah Aik Doosre Se Muhabbat Nahi Karte. Kaise Face Karunga Mein Haaniyah Ko"

His indecision, confusion and turmoil were clearly depicted by his thoughts above. I loved the way he put up a brave face in front of his sister and mother and did not let them know how unsure he was about his decision. His mother was a bit shocked by his decision at first, but now even she was just as proud of Ahmed as his father.
My heart completely went out to Haaniyah in this episode. She was so happy to hear that Ahad has agreed for the marriage again and she instantly forgave him for what he had done just a day before. She was happy again and preparing enthusiastically for her wedding, until her father came and burst her bubble. The heart-to-heart conversation between father and daughter was an emotionally charged scene and both Soniya and Munawar Saeed were brilliant in the scene. This scene literally gave me goose bumps and I could clearly feel the emotions of the two characters.

Soniya perfectly portrayed the initial shock, followed by hysteria and finally acceptance of the situation. Her father first tried to explain the situation to her and when that did not work he resorted to emotional blackmailing to make her agree and since she had already made the mistake of not listening to her father in Ahad's case, she agreed to her father's decision this time. The sad part was that she still did not give up on Ahad and kept calling him again and again. Her chant of 'Mein Ahad Se Muhabbat Karti Hun' did not end till the very end!
"Hum Apni Aulaad Ko Sab Kuch De Sakhte Hai Per Naseeb Nahi"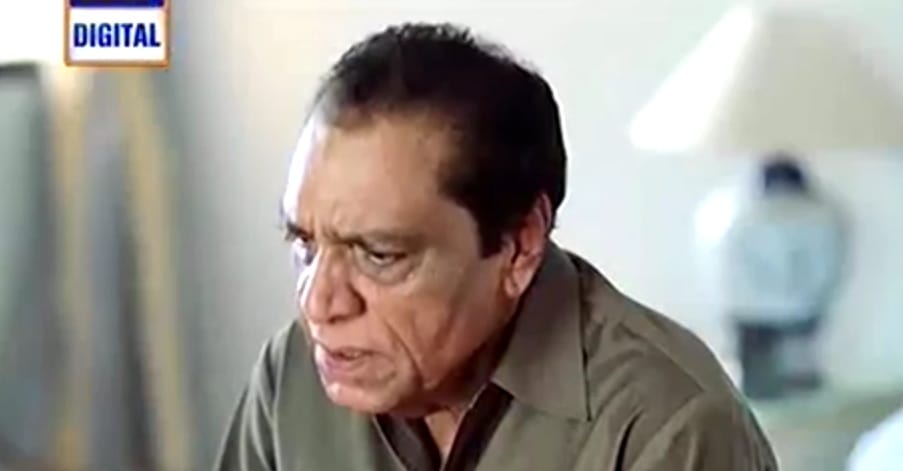 This dialogue was spoken by Haaniyah's father after he witnessed her breakdown. Every parent wants their children to be happy and all their wishes to be fulfilled but Haaniyah's parents were completely helpless in this situation. In this episode, they focused on what every character in this show is going through. They even showed how worried Haaniyah's mother and Ahsan's were for Haaniyah and her reaction to the news of her marriage with Ahmed.
It might be a slow episode but I did not get bored even for a bit and I am glad Samina got less screen space this time. Samina is back in Ahsan's house to create more problems for everyone. She is truly the most annoying character in the show!
I must add that I find Soniya Hussain really pretty and she has the most beautiful smile. She just needs to tone down her acting a bit otherwise she is perfect! I even love her overall look, especially her hairstyle in the show.
The Humsafar background music in this show was a total turn off for me. I wish they had not added it! My whole attention diverted from the scene to the background music.
I was expecting the wedding to happen in this episode but now hopefully, it will happen next week. It will be interesting to see how the story will progress now.
I would love to hear your views about the episode, so do not forget to comment!
Mariam Shafiq