This week's episode was relatively better than the last one. There were a few developments in the show this week though at a snail's pace. The episode revolved around the two family's reactions to the drastic steps taken by both Haaniyah and Ahad. I said this in my first review of this show that I find this show very filmy and I saw the filminess yet again in this episode. The reactions of all the family members to the news of Haaniyah's attempt at suicide and then Ahad's disappearance were full of the spiciness that we see in movies. I am not saying I disliked the scenes, I was really hooked to the scenes because the suspense and emotional quotient was increasing after each scene. I  still strongly believe that the episode should have been a bit fast paced.
I was disappointed yet again when I saw Samina's scenes forcefully added in between the very intense and emotional scenes between the two families. I am completely unable to fathom why Samina is getting so much screen space at such a crucial point of the show. We already got enough of her dose last week, they could have waited for an episode or two for the next dose. One minute I am completely into the emotionally intense scene and the next minute, I get to see the completely spoilt Samina and the scenes between Samina's brother Zaheer and his wife Afshah. These scenes were a huge turn off and if anyone of you has not seen the episode yet, I seriously recommend you to skip these scenes.

I truly loved Munawar Saeed's acting in this episode. He truly acted like a loving father would in such a situation and my heart truly went out to him. Even Ahsan's (Khalid Malik) acting was pretty good in this episode. Even though I found the dialogues really filmy, I still thoroughly enjoyed the exchange of dialogues between the two families.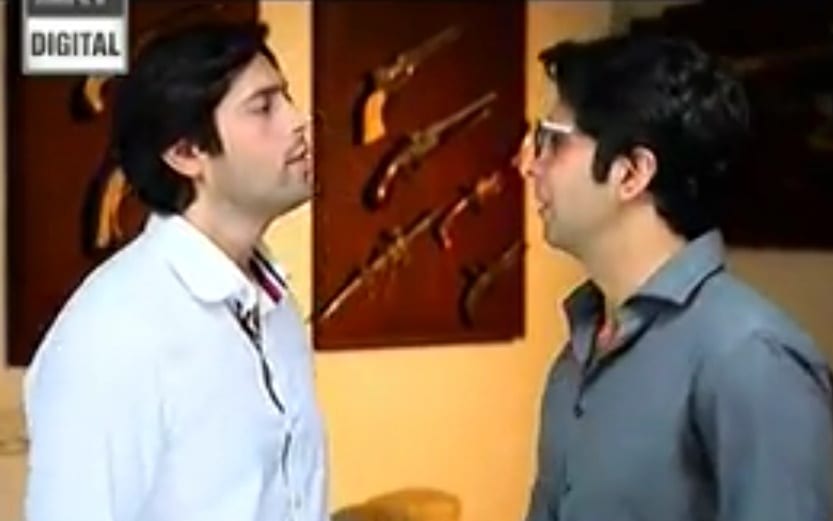 The highlight of the episode for me was Fahad Mustafa's performance. Ahmed was the most controlled and calm character in such a critical situation and kept peace between the two families. He logically attempted to find Ahad's whereabouts instead of panicking like the rest. And in the end, he also came up with a solution to save the izzat of both families.

I was not expecting Ahmed to get emotional all of a sudden and say 'Main Karunga Haaniyah Se Shaadi'. I thought he would be pressurized by his parents to get married to Haaniyah. Here the case was different, he could not stand his parent's humiliation and proposed the first solution that came to his mind. Fahad's teary expression and dialogue delivery were just spot on and I could even blink during the whole scene. He is the main reason why I wanted to review this show in the first place.
I really liked the contrast they showed in Ahmed's character. They showed in the previous episodes that Ahmed hated the mere mention of marriage and now he offered to marry Haaniyah himself. This shows that he understood the gravity of the situation and he tried to make amends for his brother's grave mistake by asking for Haaniyah's hand. He has always been the most responsible one in the family and even his parents were proud of his decision.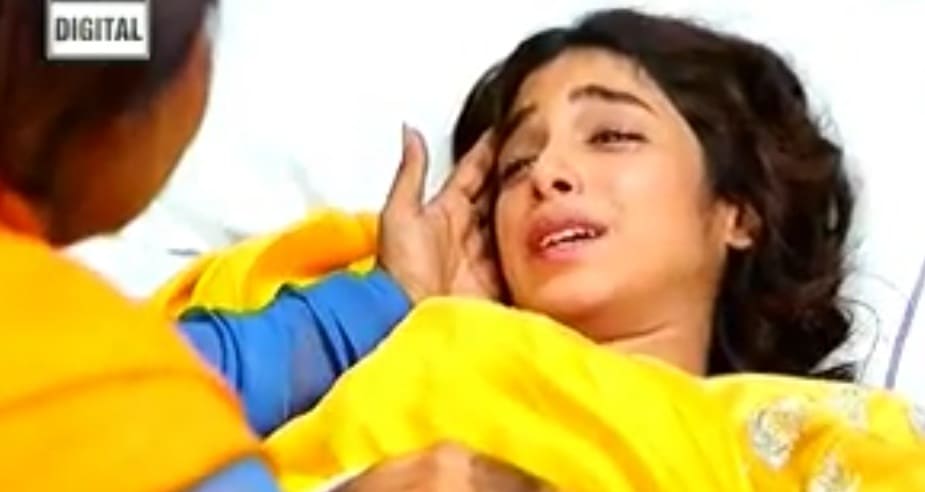 Soniya Hussain's acting was also up to the mark in this episode and I liked all her emotional scenes with her mother. We can judge from her current state that she really loved Ahad. At one point, she was regretting her decision to marry Ahad even when her father opposed it but then when her mother announced that the marriage is still on, she took a 360 turn and said that she knew Ahad wouldn't leave her because he loves her a lot. I think her conflicting views were due to the emotional trauma she has been through otherwise any girl would not forgive a guy like Ahad so easily.
The final verdict is that this show really needs to pick up some speed and they need to stop dragging the show. This show has potential and they really need to show it. And yes, they also need better editors. The editing was completely pathetic as there was no flow in the scenes.
We will see Haaniyah and Ahmed's wedding in the next episode. I am still wondering how Haaniyah's father would convince her for the marriage.
I would love to hear your views about this week's episode, so do not forget to comment!
Till Next Week
Mariam Shafiq