Introductory Details:
Ohkay so, the production of 9th Degree Entertainment, direction of Amin Iqbal & writing of Atiya Daood; Deedan is a drama airing on A Plus Entertainment from last 3 weeks. It is a love story set in the North of Pakistan where the love that Zardab & Resham have for each other is tested & they go through thick & thin.
Characters & Dynamics:
Resham (Sanam Saeed), the only daughter of Shafi Ullah (Rasheed Naz) is in love with Zardab (Mohib Mirza) but her father does not approve. Zardab does not have enough money to hand it over to Resham's father in order to ask for the proposal but he is definitely trying hard to save the amount Shafi Ullah demands. Resham & Zardab are hopelessly in love with each other & have some dreams where they picture themselves together in the future but unfortunately, the luck is not on their side.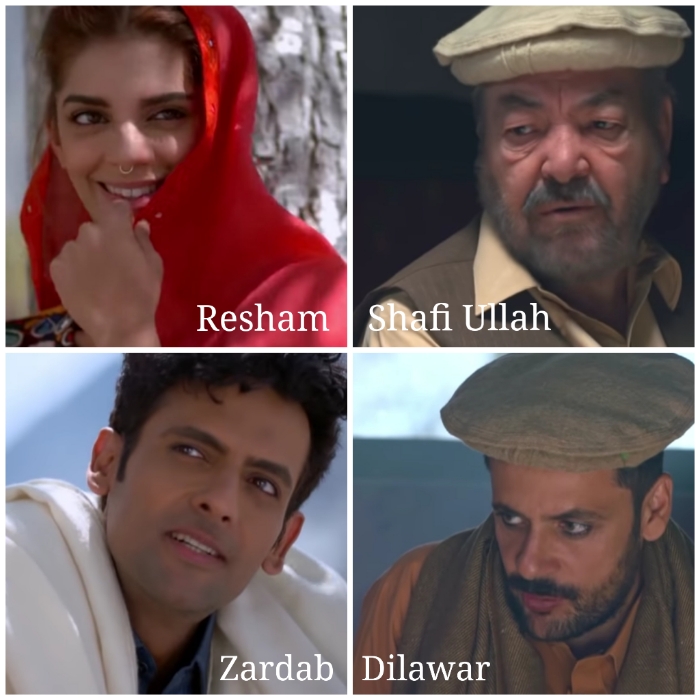 Resham has a best friend Palwasha (Minsa Malik) & she is the only support Resham has as she wants to see Resham & Zardab happy together. Things get complicated when Gulbaz Khan (Ajab Gul) asks for Resham's hand for his son Shehbaz Khan (Hassan Noman) & not only that, both the father & son duo promise to pay Shafi Ullah the amount he demands. That is when Shafi Ullah accepts their proposal & tells Resham that she has to get married to Shehbaz Khan.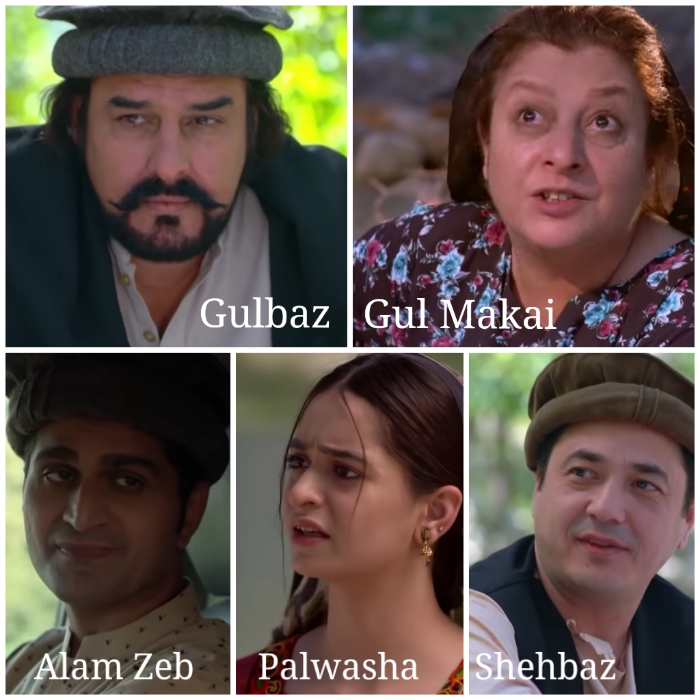 Resham tries to elope with Zardab as that's the only option they deem right but unfortunately, Shafi Ullah doesn't let that happen. He not only isolates Resham but also lies to her that he killed Zardab & because Shafi Ullah had shot Zardab before, Resham doesn't find it hard to believe that her father could actually kill him. Zardab does send his brother Dilawar Khan (Tipu Sharif) to ask for Resham's proposal but Shafi Ullah rejects for his own selfish reasons.
Shebaz Khan is the only son of his parents who works hard in Dubai to support them. His mother Gul Makai (Huma Nawab) always asks her husband to get her son married so that his wife takes care of the household chores. Unfortunately, Resham gets married to Shebaz Khan & even before he leaves, Resham gets to know that she has only come to this house as a care-taker of his parents & there's nothing more to it. Gul Makai acts like a typical mother in law who now has found a maid in the form of her daughter in law. Shafi Ullah tries to maintain a healthy relationship with Resham but she refuses to do that as she hasn't been able to forgive her father for what he has done.
Resham's hardships are far from being over & her patience will be tested again & again but unfortunately, she won't have anyone to come to her rescue. Resham also misunderstands her best friend Palwasha & thinks that she told her father about Zardab & without even letting her explain, she cut ties with her. Resham only had one friend who actually sympathized with her but Resham's impulsive attitude pushes her away as well. Palwasha on the other hand gets a proposal of her childhood friend Aalam Zaib (Sarfaraz Ashraf) & looks like she will leave for Karachi, leaving Resham all alone.
Closing Thoughts – Visual Treat:
So far, Deedan has had a decent start & there isn't anything new to the story or characters but it is a done deal that the dynamics are about to change with the twist of Shehbaz Khan's death in the next episode. If not for anything else, Deedan should definitely be watched for the phenomenal camera work that the director has relied on in order to do justice to the beauty of scenic locations that this drama is set in. Deedan surely is well directed visual treat with equally amazing acting done by all the actors. It is commendable how all of them have paid special attention to their accents, it definitely shows the amount of effort that everyone has put into the portrayal of their characters. So far not much focus has been given to the personalities of all these characters & because of that it seems I have started watching this drama mid-way but I hope we get to see more shades in the future episodes. The OST is really nice & I love the opening title & graphics too. Definitely interested to see how the rest of the story will unfold. I certainly had a great time watching these episodes as they have been executed brilliantly. Please share your thoughts about these first 3 episodes of Deedan.
Keep Supporting,
Cheers,
Zahra Mirza.