Deewana – Episode 17 & 18!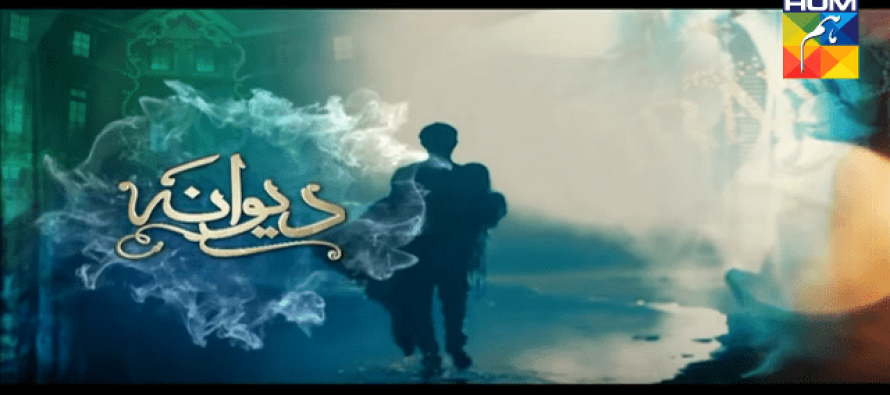 Ohkay so, these two episodes of Deewana were a treat to watch. I must say, I actually missed watching this drama when it didn't air last week. It has become one of those dramas which I look forward to because the story is different & the characters are quite interesting. I am glad that they took the story forward in these episodes & everything is falling at a right place at a right time.
I loved how Mehru took a stand for herself & left. Yes, it wasn't appreciated that she left even when her mother condoned her request but Mehru explained herself & explained the reason why she needed to see Haris. For me, this move of Mehru turned her into a strong woman who was ready to deal with her emotional baggage her way & she became someone who was ready for a closure but on her terms & conditions. Yes, Mehru did go ahead with the hope of reconciling her differences with Haris but what happened there took her by surprise too. It was good to see that she relied on Falak & Falak, who was waiting for an opportunity went ahead with Mehru to help her till the end.
Haris actually thought that he had scored a big win because he compelled a girl like Mehru to travel all the way to his city & see him. Haris thought that Mehru was dying without him & was so desperate that she would beg him to not leave her but his ego got bruised when Mehru didn't say any of that what he expected. I must say the concept of Falak being a someone with supernatural powers was covered really really well, because the way he whispered his thoughts into Mehru's ears & controlled her mind himself went to show that he wasn't just a regular human being & could do way more than what people around him could even think of. Mehru placed a much needed slap on Haris's face & it was enough of a wake-up call for him that in this battle, he lost miserably & Mehru defeated him mercilessly. Haris actually used to get an ego boost thinking that he succeeded in making Mehru miserable but just a single slap from Mehru was enough for him to know that he was sadly mistaken & bring him to the ground.
I must say all the moments that Mehru & Falak shared were beautiful. This is a fantasy drama & I don't mind seeing a bit of unrealistic fantasy every now & then. Falak took Mehru to his world just to make her forget everything that she has been through & Mehru couldn't believe what she had just experienced. I loved how they spend time with each other, being silly, being friends & being those who started to confide in each other slowly & steadily. Falak has done a lot for Mehru to realize that he has stood by his word & he proved that he actually was her friend & that is why, Mehru started opening up & decided to move past her worries because Falak was doing so much to make her happy.
Haris couldn't believe what just happened to him & that is why he even gave his parents a hard time too. It is actually quite good to see that those who've done bad to others aren't leading a happy & peaceful life themselves either. Tabrez & Amtul might think that they're winning the battle that they have started against Subhan, Shama & Mehru but the way their son Haris is giving them a hard time is enough of a punishment for them as well. I can't wait to see when Amtul & Tabrez will be abandoned by Haris & they will be all sulking all alone with only their misery by their side.
I enjoyed watching Shabnam & Gaiti's scenes too. Their dialogues are witty & unique but the way the actresses have conveyed them make them far more enjoyable. Shabnam continued to harass Shama emotionally but little did she know that the news of Mehru slapping Haris will only bring happiness to Shama because that will inform her that Mehru has finally grown out of her marriage with Haris. The way Shama laughed hysterically showed how relieved she was because she wished for anything but to see Haris & Mehru together, so at least that news told her that she should'nt worry much because the thing that she was dreading the most wasn't going to happen ever. Gaiti has fallen in love with Falak & he has no idea about it. It was actually quite immature of Gaiti to show up at Falak's doorstep, but she couldn't help it because she has forgotten what happened to her last time. I like how Chanda Bee & Husn Ara have become such friends who understand each other's pains & feel for each other too. Chanda Bee knows that even Husn Ara is worried for Falak as much as Shama is for Mehru. It is actually quite admirable that the only thing that Chanda Bee's good at is loyalty, be it with her boss or her new-found friend.
I think Falak is getting a bit too comfortable with Mehru & just like Husn Ara & Shams discussed, he will end up telling his secret to Mehru because he has given her enough hints & I am sure it won't take Mehru much longer to put the pieces of the puzzle together. She already asked him the question that he didn't see coming but even though he will deny the fact for now, he won't be able to keep up his secret for long. I must say I love how Mehru & Falak's relationship is developing, Mehru has no idea what she means to Falak & I love the confidence Falak has where he knows that no matter what happens, he will be able to protect Mehru. The thing that he said about respecting Mehru was actually quite sweet. It is nice to see that they both have found a friend in each other that they both were yearning for.
Overall, these two episodes were really really nice & I enjoyed watching them the most. I hope Mehru & Falak return soon & being Shama & Husn Ara out of their misery & also, I actually hope that Husn Ara does something that will keep Shabnam away from Shama & the vicinity of her home. It was actually quite amusing to see how Husn Ara threatened Shabnam & left her speechless. I must say I love the direction of this drama, the director deserves full points for directing this drama so brilliantly. All the situations are covered perfectly & most importantly, there's a clarity in the elaboration of what the characters go through. The writer deserves full points as well for such a brilliant piece of writing, especially etching out the character of Falak so beautifully & for such a realistic portrayal of emotions that humans go through. All the actors have done a brilliant job but for me, Fazeela Qazi & Shehroz Sabzwari take the cake. They are flawless as Shabnam & Falak & make their scenes a treat to watch. Iqra Aziz looks really pretty when she smiles, so I hope the writer has put her past the crying stage & now we'll only see a happy Mehru. Please share your thoughts about these two episode of Deewana & let me know how much you loved them! :)
Keep Supporting,
Cheers,
Zahra Mirza.
Zahra Mirza
The one who starts her reviews with 'Ohkay so'. ;)
---