These two episodes covered some of the most important developments. Episode 10 was more interesting and engaging than the latest episode. This drama has a lot of characters, many tracks and there are times when you feel that the writer has not been able to do justice to all of them. Having said that, there are enough tracks and characters to keep you entertained. All these characters and their stories are interesting but the screenplay isn't really impressive. In this latest episode, I was hoping to see more of Gaiti Ara than the other families but this episode focused on almost all the characters. Sandal finally made an appearance in this episode and although the director introduced her character in the most inquisitive way possible but Sandal it seems has not changed at all and Hira Soomro's performance was strictly okay. Almas' reaction was not shown in this latest episode which was definitely a big disappointment since she was the one who had the last conversation with Khayyam which convinced him that he needed to run away. And of course also because, she loved Khayyam and his running away from home would affect her just as much as it affected Gaiti.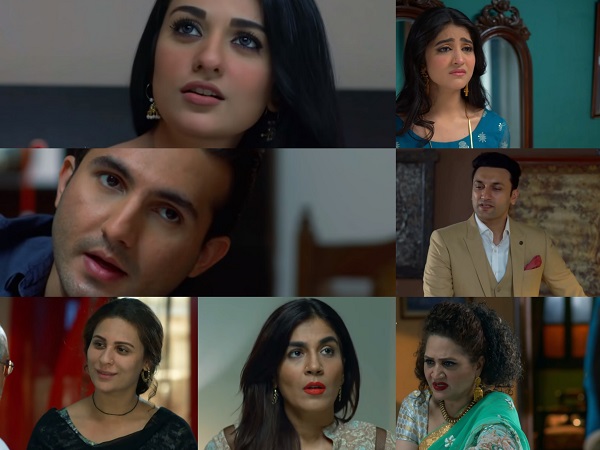 Khayyam's Inner Conflict
I must say that Khayyam's inner conflict and the reasons why he finally decided to run away was shown extremely convincingly. Most of us were expecting either Gaiti or Almas to elope with Khayyam but in the end Khayyam made a decision which was truly shocking. This was an interesting and unexpected twist in the story which was covered really well. Right from the start Khayyam's hatred for the place which had been his home and the people who had raised him was highlighted more than anything else. Even then he wanted to marry Gaiti because he believed that they could start a new life away from this place but eventually he realized that if he got married to someone who belonged to this family, this area then he will never be able to break free from his past. As a result of all this, he decided to run away so that he could start a new life.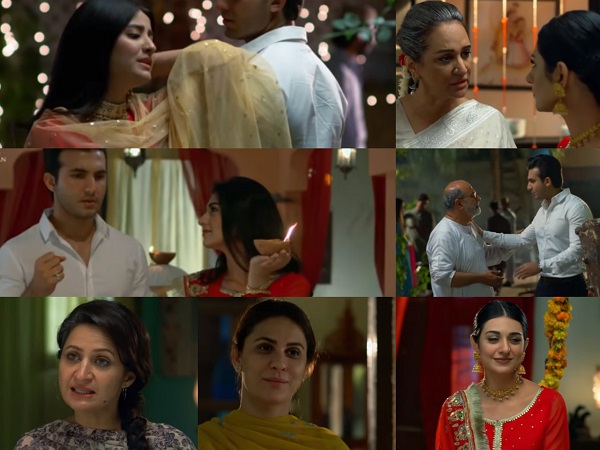 The fact that Khayyam took all the jewelry with him went to show how selfish he was – a personality trait which had been well established in the past few weeks. He never hesitated asking his nanni for money in the past too but didn't give her credit either. He also didn't have any respect for her naani or khala who had raised and educated him. Khayyam's characterization and Shehroz Sabzwari's performance was the most interesting part of these two episodes.
The Journeys
Apart from Khayyam, Nagina is the reason why I tune into this show. Nausheen Shah is absolutely phenomenal as the 'average' member of an otherwise talented family who has worked hard to keep it all together. Nausheen Shah's performance is the reason why you can't help but feel every little thing Nagina goes through – she makes Nagina's struggles and her strengths come alive on screen. What makes Nagina's character more appealing is the fact that she is not seedhi sadhi, she is quite capable of being mean, which makes her character human.
Izhar and Islam's families just like many other characters of this show have remained the same throughout just like Sitara and Dildar's families. Izhar's family is amusing – they are the perfect representation of people who get rich but don't have class. Saleem Mairaj's performance has been on point but Shaheen Khan's dialogue delivery yet again leaves a lot to be desired, why does she shout in most of the dramas?
Gaiti Ara's character is quite plain and Sarah Khan's make-up especially looked quite odd in the scenes covering the aftermath of the betrayal by Khayyam. Sarah Khan looked beautiful in episode 10 and her overall look went well with what her character was going through. She is convincing as the innocent Gaiti Ara but the character itself doesn't have a lot to offer. Sarah Elahi on the other hand has been giving a really solid performance and Almas' character is more appealing even though she is not a 'nice girl'.
New Characters
Salar's character didn't get a lot of screen time but his scenes were interesting, they piqued my curiosity since his dialogues suggested that he had been through a lot too. Salar seems like an intelligent young man who has an approach towards life which is completely different from that of Khayyam's. Sandal's character was finally introduced in this latest episode and apparently she has not changed at all – she is like the female version of Khayyam. Hira Soomro's performance wasn't impressive in this episode and I must say that her character should have been introduced before because it wasn't really worth the wait.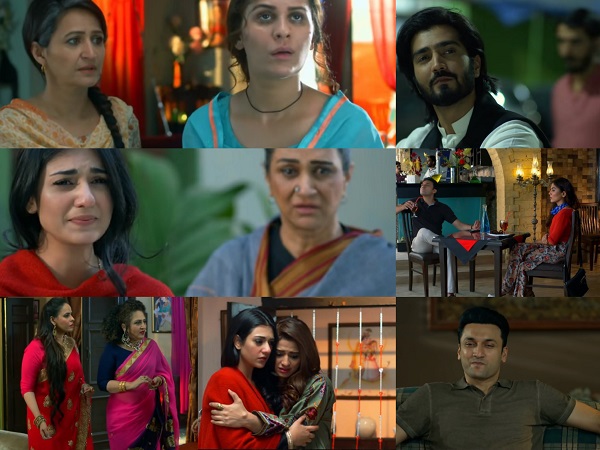 Final Remarks
Deewar-e-Shab is turning out to be an entertaining play. Even though, it has a lot of characters and the screenplay isn't perfect but some of the characters and the script overall is interesting. Some of the actors have played their roles really well and few of the not-so-nice characters make this drama even more appealing. The story so far has been unpredictable and the fast pace of the drama makes it more enjoyable. The preview of the next episode was very exciting – looking forward to it already.