Deewar-e-Shab continues to be an entertaining play and this time around the overall flow of the story was quite impressive as well. Few of the characters in particular are the most appealing aspect of this drama but the journeys of most of the characters hold your interest while they keep you entertained. The pace of this drama has been quite steady. Khayyam and his father's meeting in this episode was one of the most important developments. Apart from this, it was good to see that the writer did not focus too much on the sense of loss the family felt after Khayyam's betrayal. Nagina's character never disappoints and Nausheen Shah's performance makes it even more likable. While her mother forgives easily and is really simple, Nagina has held on to the past grudges and still wants to do whatever she can in order to prove herself. The fact that she is not perfect but she is a fighter makes her character easy to connect to. On the other hand, Izhar's family is amusing. I haven't warmed up to Joya and Maaz's track just yet.
The Aftermath
While everyone's reactions were covered realistically after Khayyam left, the writer also showed how Gaiti Ara was still hoping that Khayyam will come back and Sitara Jahan was more than willing to forgive him. Nagina's reaction was more relatable. Gaiti Ara is like her naani, she is too simple and she expects the best from people even when they show their worst side. Sandal got more screen time tonight and it seems like she has her mother's fighting spirit but she is not as dedicated or hard working as her mother. When Nagina told her khala that she wanted a bright future for her daughters, she obviously meant that Sandal will get education and then she won't have to do what her mother did all her life. This dream too came to an end when Sandal announced that she had failed and she no longer wanted to study.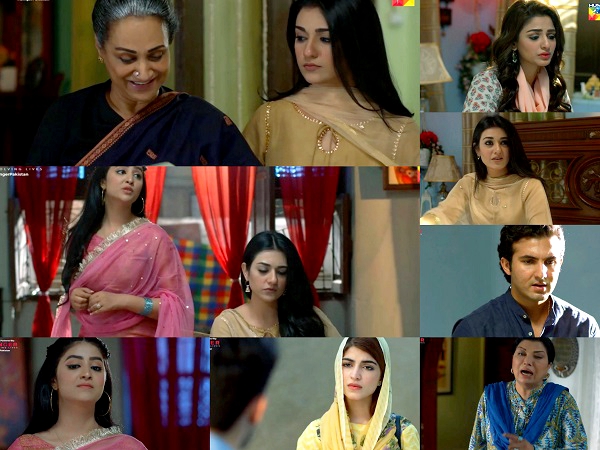 It has been one dead end after the other for Nagina in particular yet so far she continues to be strong. Almas' reaction was not shown properly since she was madly in love with Khayyam yet the viewers were not shown how she actually felt about the recent developments. Almas and her family have played a major role in bringing about the biggest changes in the personalities of the people living in Sitara Mahal. Khayyam forgot his degrees but it seems like he will find a future with his father. Raja Haider's performance in this episode was right on point unlike his first appearance in the drama. Shehroz Sabzwari has done complete justice to his character. Khayyam is not a likable person but it's not difficult to understand his distant and selfish nature. Gaiti's character is too plain and Sarah Khan's make-up continues to be over the top. Asma Abbas is extremely convincing in this role, it is amazing how she can play all these different characters and have such a strong grip on all of them.
The Other Tracks
Izhaar's family, their attempts to show some 'class', their scenes in general give the viewers some light hearted moments. Faiq Khan has played his role really well, his scenes are amusing and his confidence gives him a definite screen presence. Joya is the only reasonable person in the house but somehow her character isn't too appealing. Kinza Hashmi has definitely played much better roles in her career. After finding out what Maaz's mother wanted, Joya decided to ignore Maaz and this time around Maaz was the one who wanted her attention. This track is not the least bit interesting but I am hoping that it will get better in the upcoming episodes. We also found out today that Zubia is not Yusef's daughter, this was definitely an important revelation.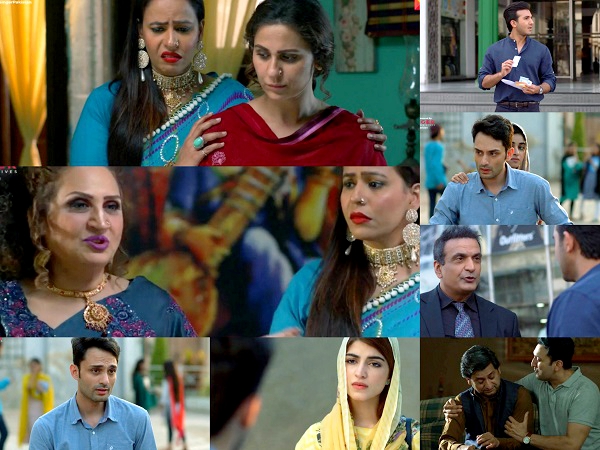 Final Remarks
The pace of this show and the variety it offers makes it an entertaining play. The story is unpredictable and there are so many possible outcomes to every situation. Shehzad Sheikh and Sarah Khan will finally have their first scene together in the upcoming episode, looking forward to that. Shehzad Sheikh's character is intriguing, I am waiting to know more about Salar.
Do share your thoughts about tonight's episode of  Deewar-e-Shab.