Tonight's episode of Deewar-e-Shab showed different aspects of the personalities of the new characters. All the characters have still not been introduced yet but the ones which have been introduced, their characters have been well established so far. There are many characters and tracks in this play and with this episode the connection between all these tracks was more clear.
Angry Young Man & Naive Cousin
There was a lot of focus on Khayyam's character in this episode. He is an angry young man who also comes across as spoiled and thankless since his naani and khala worked so hard to raise him yet he was shown focusing solely on his own escape from a place he was extremely ashamed of, for obvious reasons. While Khayyam's embarrassment and hate was understandable, watching him taking money from his naani like he deserved it and the way he told everyone off showed that he was quite capable of being selfish. Khayyam clearly likes Gaiti Ara but he can see that her future will be like his mother's if she doesn't run away from this place. While Khayyam told everyone else off without any concern for their feelings, he ignored Almas' advances. Nagina's comment also suggested that he somehow treated the people living in that house differently.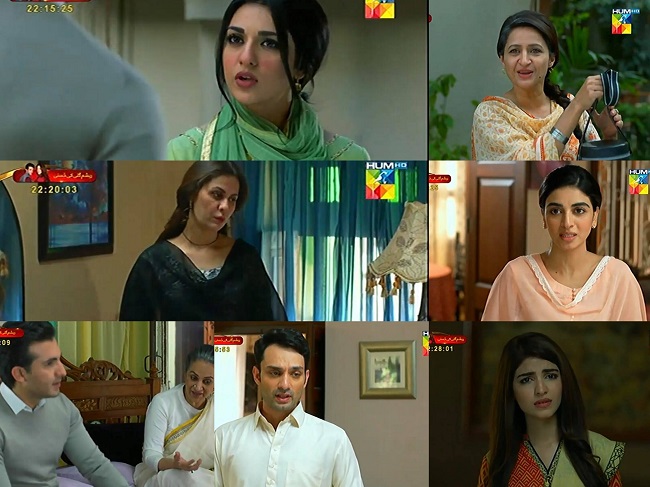 So, while on the one hand Khayyam was shown as an angry young man who couldn't control his temper, on the other hand he was actually quite patient with Almas. Gaiti Ara's naivety was difficult to relate to since she has enough exposure to know better. Gaiti thinks that she will never be contributing to the 'family business' and she is merely learning music to please his nanni. Constant reality checks by Khayyam and those comments by her friends also did not make her think twice. Gaiti is a nice and simple girl who is completely naive. The character doesn't have a lot to offer right now but I am waiting to see how her story progresses in the upcoming weeks.
The Proposal & The Rejection
This episode showed how Islam and Izhaar were still poles apart just the way they were so many years back. Izhaar rejected the proposal and so did his son (Faiq Khan) who had bigger plans. As a result of this, Joya (weird name!) and Maaz were more disappointed than anyone else. Joya is completely different from her family which is why she is an outcast. Her brother's love interest is Yusef's daughter – which makes me wonder why she is older than him? Was Feroza Yusef's second wife?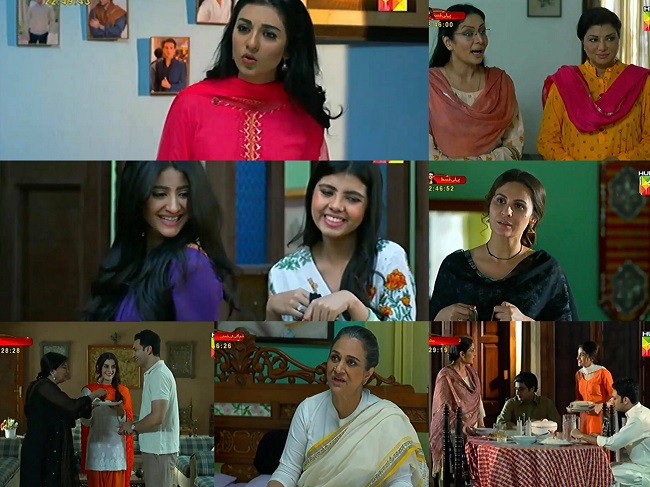 The Performances
I am going to reserve my judgment about Shehroz Sabzwari's performance because I want to see more of him to know whether he needed to underplay this character or not. The way he translated this character on screen tonight made it difficult to like or feel for Khayyam. Is Khayyam disturbed and in need of love or just plain selfish? Tonight his selfishness and rude behavior outweighed every other aspect of his personality. Sarah Khan's make-up tonight was over the top and her performance was quite plain. I really like Sarah Elahi as Almas. Her body language and expressions tonight were on point. She gives you the kind of vibes which go well with the character she is playing. Nausheen Shah continues to give a solid performance.
Final Remarks
Tonight's episode of Deewar-e-Shab was entertaining overall and definitely gave me a reason to look forward to the next episode. This drama will get more interesting once all the characters come into play. There were a few instances tonight when I felt that the dialogues lacked variety but otherwise it was a pretty decent episode.
Do share your thoughts about tonight's episode of Deewar-e-Shab.