Lahore is known to be rich in it's culture and especially desi food. Some of the city's breakfast gems can be found at various localities and should not be missed by the food lover. Here's a few breakfast places you should try once a while:
Amritsari Hareesa (Nisbat Road)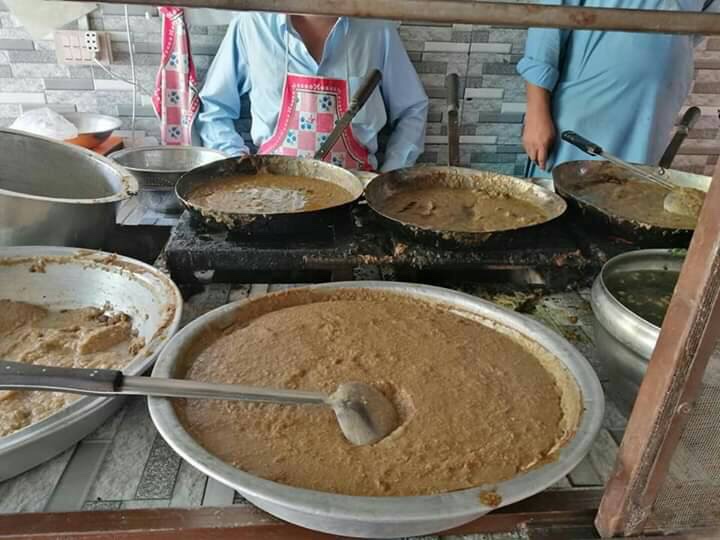 Hareesa is a Kashmiri dish made of mutton, wheat and lentil and topped with saag and mini kebabs. It's similar to Haleem with only slight differences such as the amount of wheat and mutton used and being less spicier than Haleem. Hareesa is best eaten with naan or kulchas. It's extremely popular in Lahore and can be found at Amritsari Hareesa which is an old and well known desi restaurant located at Nisbat Road. Many people throng to the locality to try out the ever famous Hareesa. Amritsari Hareesa is open from 6 in the morning till 12 midnight.
Waris Nihari (Anarkali, Allama Iqbal Town)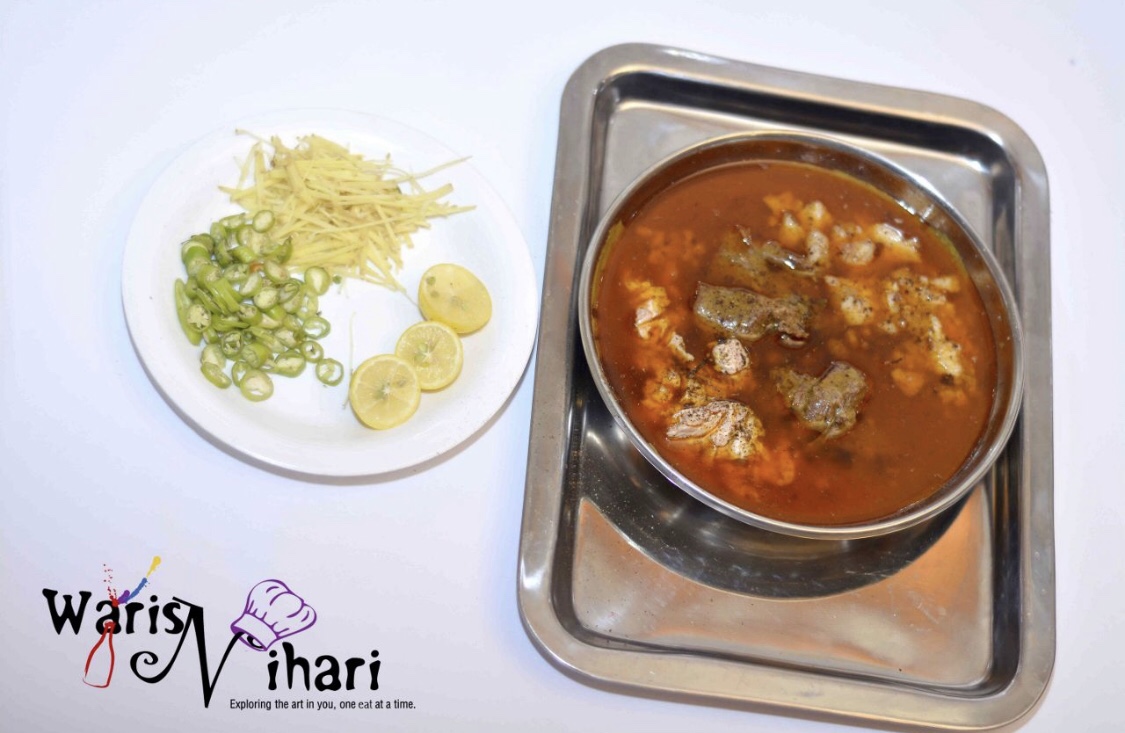 One of the oldest nihari joints in Lahore, Waris Nihari is quite popular for serving the dish from early morning till late at night. Nihari is a stew-like dish which contains slow cooked lamb shank or mutton and best served with desi ghee tarka on top. Condiments such as dhaniya, fried onions and lemon juice can also be added for the extra zing to the dish. Waris Nihari serves various types of this dish which include beef nihari, bong nihari, mutton nihari and also chicken nihari. Enjoy nihari with fresh and hot naan. To enjoy the essence of nihari, one must drive down to Waris Nihari which is located in the historical food street of Anarkali. Another branch of Waris Nihari is located in Allama Iqbal Town for easier access.
Muhammadi Nihari (Various Locations)
Another famous and old Nihari joint is Muhammadi Nihari. This restaurant offers a wide range of nihari menu; you can get beef nihari with nali fry, beef and chicken plain nihari, beef and chicken nihari fry, beef maghaz nihari, and special beef nihari fry. Muhammadi Nihari is located in DHA at two various locations; one is Khyaban E Jinnah and the other is FF block. It is also located in Mozang, Gulberg, Johar Town, Cantt and various other localities around Lahore. Google your nearest location!
Phajja Siri Paye (Walled City)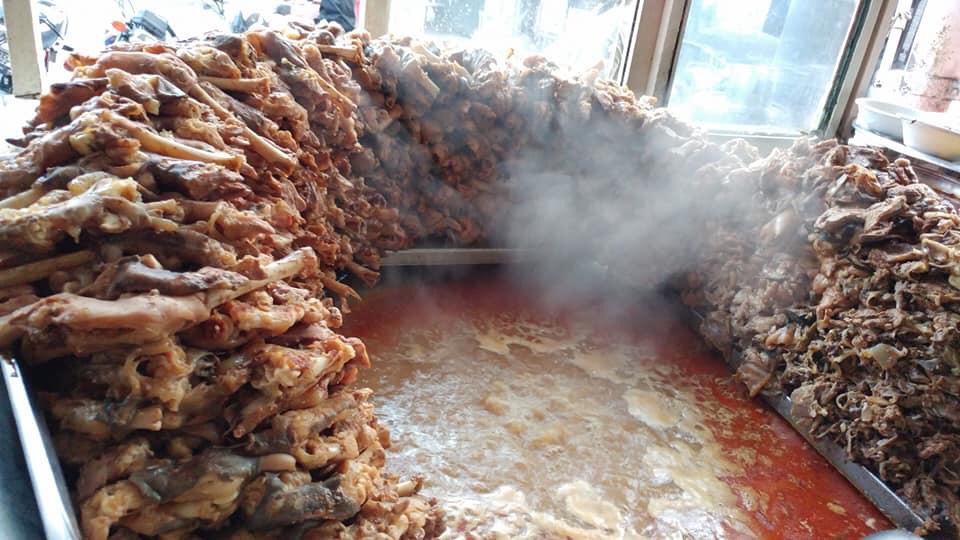 Phajja Siri Paye is another one of Lahore's oldest joints serving delectable and juicy siri paye. If you're a Lahori or been to Lahore and haven't tried Phajja Siri Paye, well you're surely missing out on a lot! Phajja Siri Paye opens super early around 5 in the morning. Another reason to visit the place is that it gives an enthralling experience of androon shehr with Badshahi Mosque views (the backside, something better than nothing). Try to visit earliest to avoid the queues.
Capri restaurant (Liberty)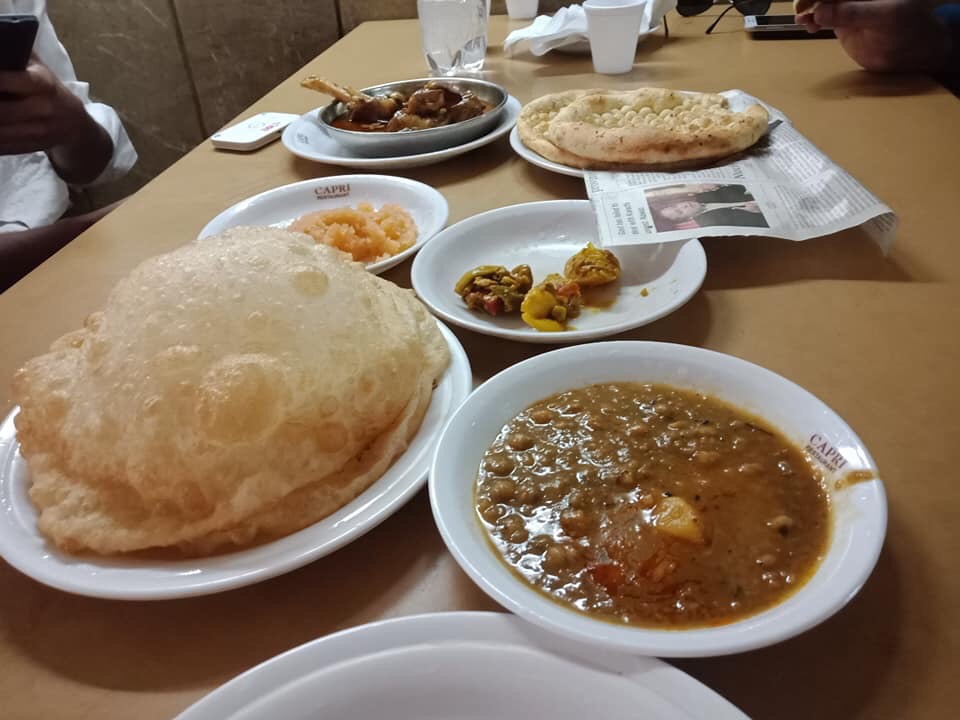 Capri restaurant has been serving hot and delicious desi breakfast since a long, long time which includes Hareesa, Nihari, Halwa Puri and the likes. But it is most famous for it's Halwa Puri. Chow it down with some refreshing lassi for the ultimate desi nashta experience. Capri restaurant is easily accesible as it is located in the heart of Lahore which is Liberty and open from 5 in the morning till 12 midnight.