Dil Aara Episode 2 Story Review – This second episode of Dil Aara answered some of the questions and left a few unanswered. This, in my opinion, is such an intelligent way of taking the story forward. The screenplay of this drama so far is such that each scene leaves you curious and wanting to find out more. I absolutely love Bee Gul's dialogues, they are always beautiful and meaningful, the use of words is always impressive too. The topics she chooses to write on are always different and her plays are hardly ever run-of-the-mill and commercial. Apart from the timeline which was slightly confusing and Usman Butt's shaky performance, everything else about this episode was right on point.
Different Realities
The manner in which, the different realities of Dil Aara's world were shown in this recent episode was the highlight of the episode. On the one hand, choti was impressed and in awe of Dil Aara's luxurious lifestyle and on the other hand, there were people who could see that Dil Aara's life was not "ideal" in any way! Choti is obviously not old enough to understand these things but even Dil Aara's mother who should understand that her daughter is definitely not better off with a man who is old enough to be her father, chooses not to see that. The scene in which Noor Bibi questioned her about her relationship with Dil Aara, was one of my favorite scenes in this episode. Noor Bibi is more aware of the realities of the haveli than anyone else therefore apart from the obvious age difference, there has to be some other reason too because of which she feels that Dil Aara has not really won a jackpot!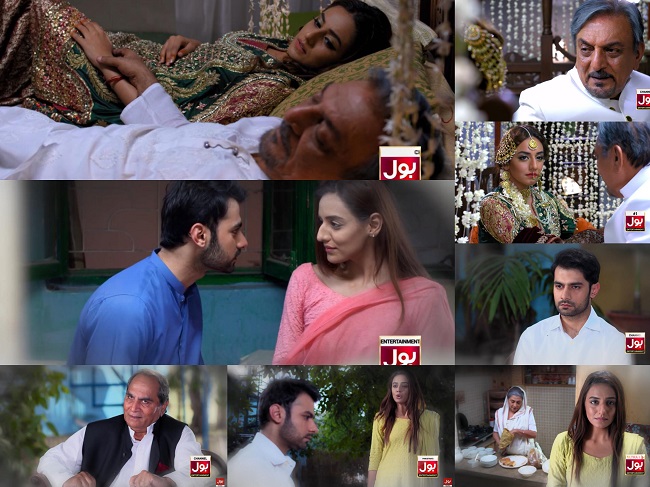 Choti noticed the size of the haveli, the air-conditioned room and of course the chocolates but she did not notice the emptiness in Dil Aara's eyes. Khanum kept on reminding Dil Aara that she was keeping an eye on her and knew exactly what was going on. She served as a reality check as well whenever Dil Aara was lost in her thoughts, she was there to remind her how things worked in this haveli. Nawab Salahuddin could also see that Dil Aara was lost but at the same time he expects her to adjust in her new life more quickly than any other newly-wed bride! He apologized for his absence but the apology was more of a formality. The scene on the lunch table showed who was in charge in that house and even Nawab Salahuddin did not have much of a say in front of Khanum, it seemed.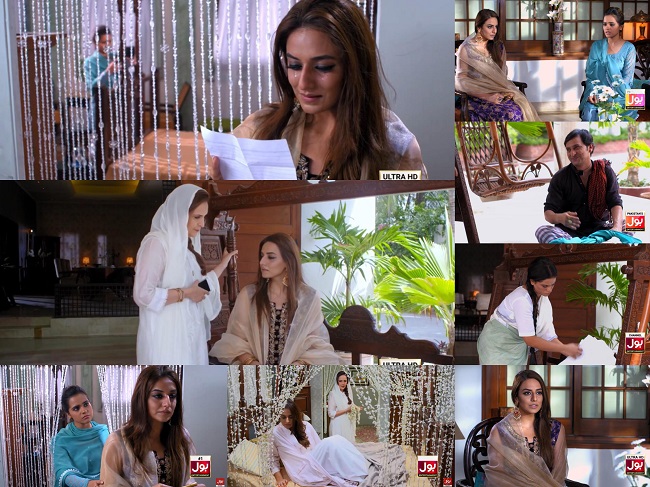 Characters and Performances
The characters are unveiling themselves gradually. Even after these two episodes, we don't know much about the leading characters. Nawab Salahuddin seems like a nice man but surely there must be more to him. Dil Aara's character is mysterious as well as likeable. The way she is trying hard to stay "attentive" in the present-day although she is still living in the past has been shown in an interesting way. Her impulsive decision to call off the engagement after finding out the truth probably out of anger than anything else is one she is finding it hard to live with. She is still in love with Mohsin and is obviously not happy. She is however wise enough to keep her feelings to herself and was shown trying her best to adjust in her new life.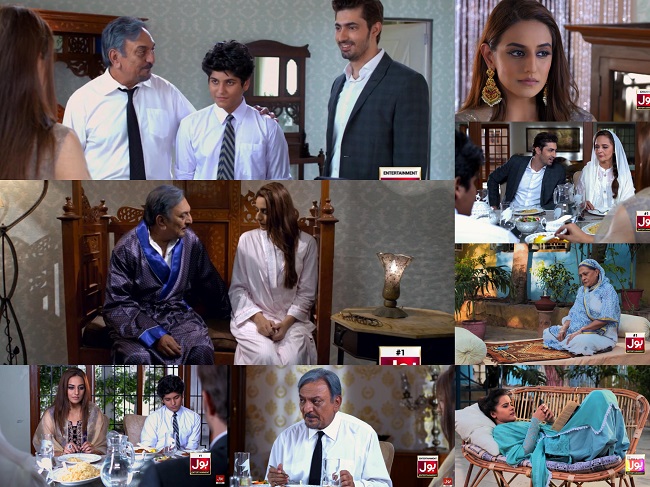 Khanum reminds me of Hina Bayat's character in Talkhiyan, she is another person who I am certain will have an interesting back story. I am looking forward to finding out more about her. Badruddin and Nawab Shujauddin (Usman Butt) were introduced in this episode. While the characters are interesting, Usman Butt's acting left a lot to be desired. Kinza Razzaq has an acting style similar to that of Naveen Waqar but she is more expressive and so far she has made me feel for her character every step of the way. I also like the way she carries herself so elegantly. Hina Bayat owns her character just the way she always does. Abid Ali has a definite screen presence and it is always a pleasure watching him perform. Samina Ahmed is another actress who always performs brilliantly.
Overall Impression
I absolutely love the haunting, old, sad feel of this play so far. The screenplay is engaging and the direction is spot on too. The only scene which confused me was the one in which Khanum asks Dil Aara to go inside because it was going to be evening soon but later on everyone was having lunch and it was day time. This drama continues to remind me of Bunty I Love You, a play which was unorthodox but very powerful.
How many of you watched this episode of Dil Aara? Do share your thoughts in the comments section.