Ladies and gentlemen, Dil Banjara has finally taken off! The stunning locations, impressive cinematography and characters which are different from what we usually see in plays are making Dil Banjara a drama I can look forward to watching every Friday night. I truly appreciate the fact that the team of Dil Banjara isn't rushing the developments in the story in an attempt to grab the attention of the viewers. Everything that was covered in this episode and even the previous one was shown in detail without putting the viewers to sleep. Adnan Malik and Sanam Saeed's on-screen chemistry is working for me for now and there is nothing "cheesy" about the dialogues although there were quite a few romantic dialogues in this episode. Also, the director has put Nepal's scenic beauty to good use by shooting most of the scenes outdoors.
Tonight's episode opened with Nida's mother waking up in the middle of the night, worried sick about her daughter. Once again her character traits were covered flawlessly and her honesty is truly admirable. In the previous episode she was conveniently distracted and in this episode the viewers watched her worrying sick about her daughter number of times. Her disappointment with Nida and Nida's father's reaction were covered well too. Sikandar and Nida gradually became friends and although Nida tried her best not to get too involved in the extracurricular activities but she ended up doing just that because of Sikandar and her friend. The scene in the bus and the trip was covered so beautifully that I felt like I was a part of that group. It reminded me of all those trips which I have taken with my college mates. It was nostalgic and spot on. Sikandar is not perfect neither is he an ideal like Mohid but his character is very interesting and he is playing a very active role in the story. This is Sikandar's story just as much as it is Nida's unlike many heroes who are usually relegated in the background. The most interesting part is that this isn't Nida and Sikandar's story alone but the supporting characters like that of Shama and even Nida's father will have a bigger role to play in the drama as the story moves forward. The scene in which Sikandar gave Nida his scarf was filmy but really cute.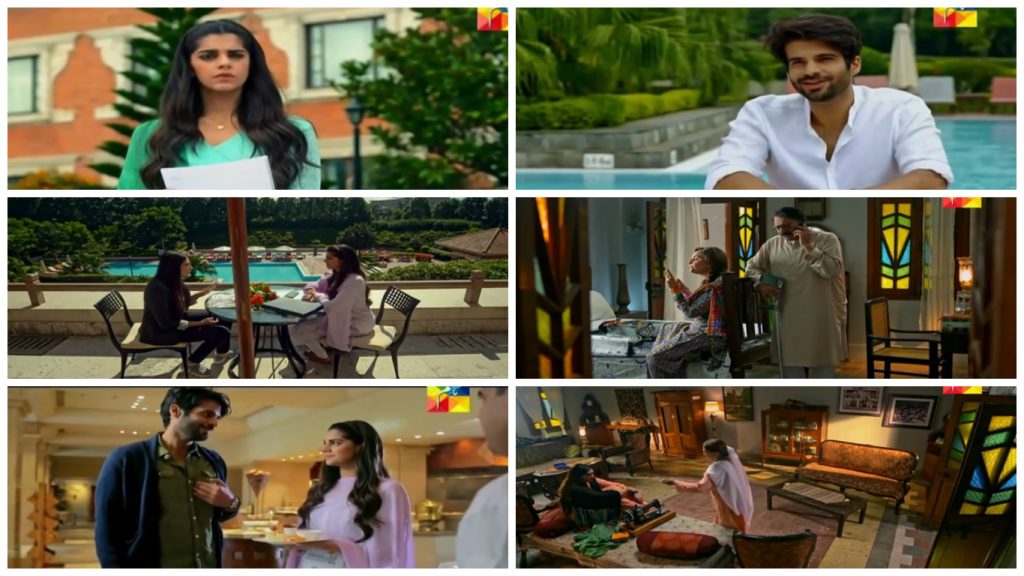 Sikandar has chosen to enjoy his trip and has conveniently forgotten Shama. This aspect of his personality clearly goes to show that he is not very responsible when it comes to maintaining relationships even when they are with people who are so close to him and that he lives in the moment. He obviously has no feelings for Shama and is not willing to deal with this entire "situation" right now. While Sikandar role as a "banjara" has been well-established in these few episodes, I had a difficult time relating to Nida's personality in that context.
Zahra's story took a new turn with this episode. A little bit about her past was revealed and I am wondering if the man who was shown in that scene was the same man who just got divorced. Zahra's life is monotonous, she is frustrated most of the times and the viewers will gradually find out more about her character. Her mother's obsession with housework and the solutions she presents to her problems were very amusing! Deepak's character was also introduced in this episode, it is good to see Adnan Saeed on screen again but I do feel like he went slightly overboard in his first scene. Sharmeen Kashif is quite likeable in this character unlike her characters in Zara Yaad Kar and Saya-e-Dewar Bhi Nahin.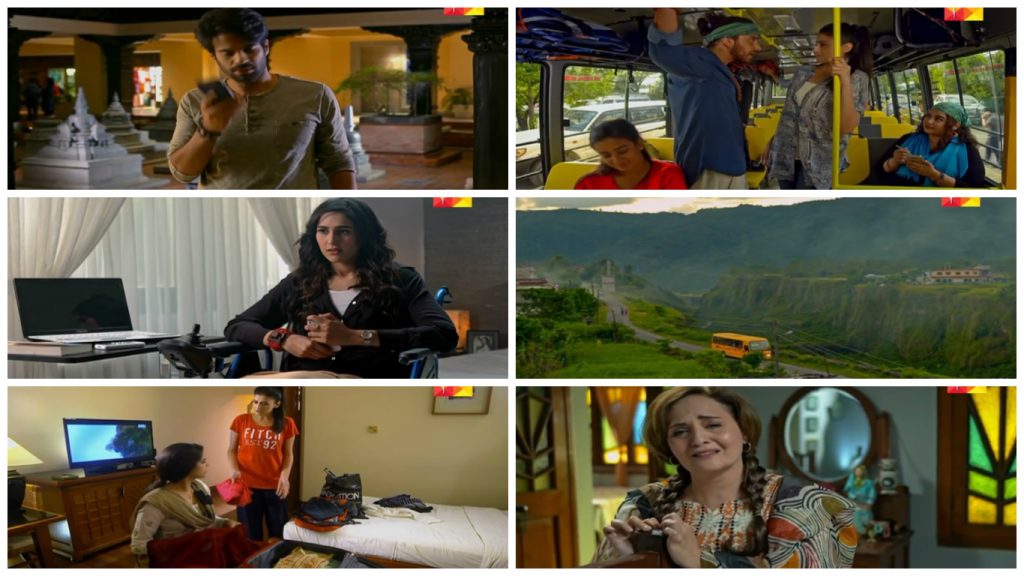 Although I truly enjoyed watching this episode of Dil Banjara but once again I missed the scenes in which she could have been shown romancing with nature, falling in love with it. Sanam Saeed looked very pretty in some of the scenes tonight and it would have been great watching her think about how she felt about being in this beautiful place. Adnan Malik has definitely grown on me mainly because of the fact that his acting in this episode and the previous one was much better than in the first few episodes. The OST was used intelligently in this episode as well; I really enjoyed the scenes in which it played in the background.
My favorite scenes in tonight's episode were the ones in which the OST played in the background when Sikandar said to Nida "mein tumhei nahin khone du ga" and the scene in which Shama was drawing Sikandar's sketch, although Mira Sethi's make-up in that scene was overdone but that beautiful room was captured flawlessly. Which was your favorite scene from tonight's episode? Do share your thoughts about it.