This was an emotional episode of Dil Banjara which took the story forward considerably. The opening conversation between Nida and Sikandar was beautifully written. It showed the difference in the personalities of both these people and what was going on their minds at that particular moment. Sikandar also made a commitment before going on this trip but he does not think he has to go along with it because he would much rather do what makes him happy but Nida on the other hand knows that it is impossible for her to take this relationship and her feelings for Sikandar any further because she cannot let her family especially her father down. It also went to show how differently these two people had been raised, Nida comes from a conservative background in which a person would be held accountable for every action while Sikandar was raised in a more modern environment. In the end Nida was not able to convince Sikandar and he could not convince her. The beautiful and meaningful dialogues coupled with Adnan Malik and Sanam Saeed's chemistry and the best locations we have seen on television so far made this scene one of the best scenes of this episode. The breathtaking locations of Nepal have accentuated the beauty of this love story. I also appreciate the fact that unlike many other Pakistani dramas the outlooks of all the actors are completely in line with their characters. Although it would have been good to see Nida wearing more conservative clothes but overall none of the actors in the drama have banked on make-up and styling a lot which makes them look more natural. Adnan Malik is completely comfortable with his looks, we don't see him wearing heavy foundation or lipstick and Sanam Saeed is the same too.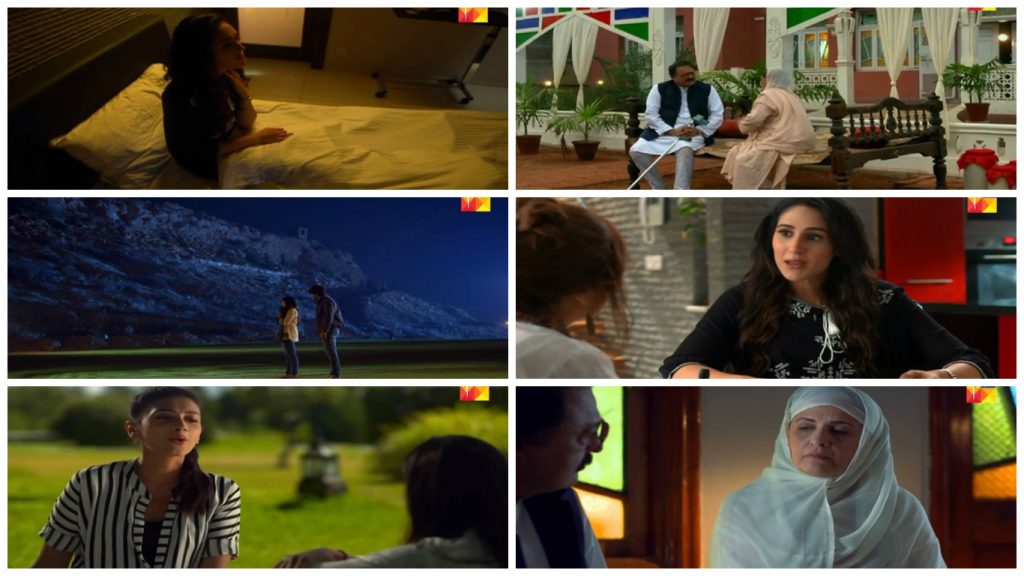 Nida's father's faith in his daughter and his thought process is one of the finest aspects of this drama. He always has a logical and clear-cut answer to every question and he does not question his decision to send Nida away for a second. Nida's mother like always managed to put a smile on my face, her character is one of the best characters in this drama. Her honesty and innocence both are endearing. Hina Bayat has once again proved that she is an exceptional actress who is extremely versatile. This role is definitely one of the best ones she has played in her entire career. It is great to see her growing as an actress who is not afraid to experiment. Sharmeen Kashif is another actress who has given a relatively solid performance as Meesha.
Once again the viewers saw Shama thinking and talking about Sikandar in every scene which basically went to show how much he meant to her. It would have been nice if Shama got the hint and wondered if Sikandar really was interested in marrying her or not since she has been shown as a sensible girl. Shama's mother continued to mislead her even though in his last conversation with her Sikandar made it very clear that he wasn't too sure about his decision. I am waiting to find out why Shama's mother chose to ignore that conversation altogether and why is she okay with Sikandar's lack of interest in this wedding. Shama will be able to walk very soon which I think is  great development because otherwise Shama would have kept on thinking that she was rejected because of her disability.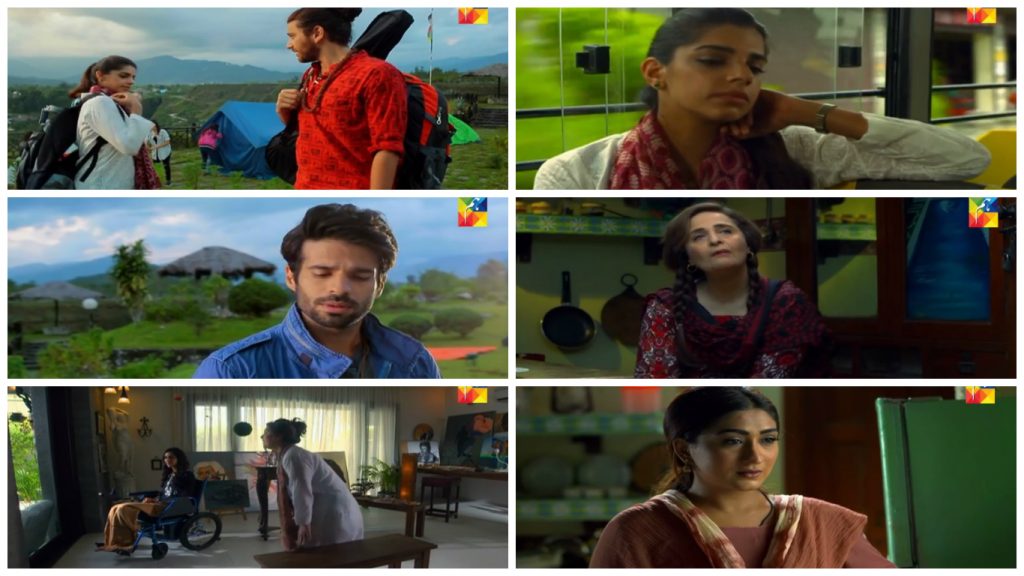 Zahra and Ayaz's background story was revealed in this episode as well. It is good to see this track getting some screen time in every episode. Even though Zahra is bitter but you can't help but feel for her. Madiha Rizvi is also a natural performer who always translates her characters impeccably on screen, I still remember her convincing performance in Bari Apa. Although Dil Banjara is essentially the story of Nida, Sikandar and Shama but the supporting characters are playing a vital role in keeping my interest alive in the drama.
Overall, this was an interesting episode of Dil Banjara which ended one phase of Nida and Sikandar's love story. I am eagerly looking forward to the next episode especially because I want to find out how Sikandar and Shama's track unfolds in the upcoming episodes.
How many of you watched this latest installment? Do share your thoughts about it.