This drama has only been air for 3 weeks but you can't help but feel a really strong emotional bond with all the characters. The overall feel of this play is not only different but also extremely pleasant. The conversations are refreshing and it definitely reminds you of the old PTV plays. Dil Kya Kare is more than just another love story – the story so far has focused on the human connection and relationships more than anything else. These relationships have been explored in such an impactful manner in these 3 weeks that you can't help but feel for every single character in the play.
A Tragedy
The promo of this episode already revealed that Aiman's parents were going to die but the way this entire development and its aftermath was covered was truly impressive. Salman rushing in the living room and breaking the awful news. Bibi's helplessness, Aiman's sorrow and Rabia sense of guilt, all were translated on screen perfectly. These scenes were touching and the way everyone tried to bring Aiman back to life was even more heart-warming. Usman and his wife's loving relationship was shown in such a nice way in the first two episodes that you truly felt a sense of loss when their plane crashed. This development and the way it was executed reminded me of Tanhaiyan.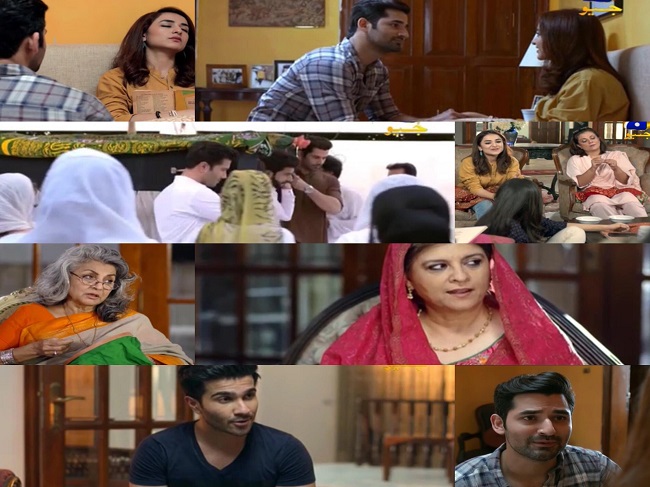 Heartbreak
After trying really hard to make Aiman feel better, Arman decided to tell everyone in the family how he felt about Aiman. This was one of my favorite scenes in this episode because of the way it was written and shown on screen. This was anything but a typical scenario in which a guy tells his family about the girl he loves. Arman made it quite clear that his wish was one-sided and Aiman will be the one making the final decision. Viewers also found out why Romaissa hates Aiman so much. She is holding on to past grudges and is not willing to let go. The way Arman found out about Saadi and Aiman was also another scenes which was not run-of-the-mill. His response to this discovery was the most emotional part of this development. The fact that Arman immediately told Bibi that Saadi and Aiman liked each other was yet another pleasant surprise. Arman is turning out to be a really likable young man and Feroze Khan has played his part so well.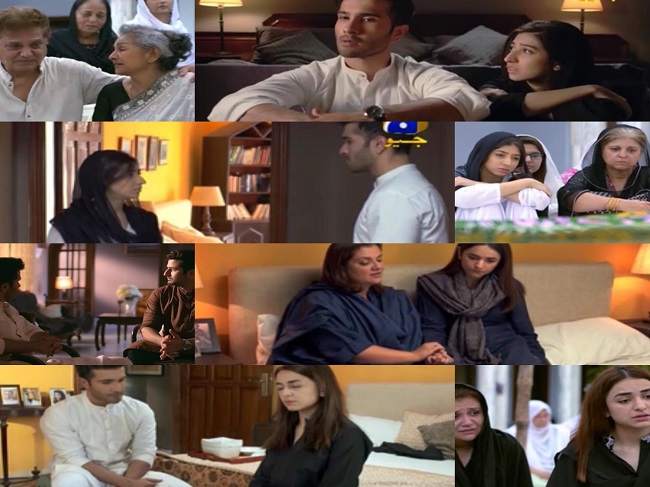 Overall Impression
The simple yet effective dialogues, the situations which have a newness about them and the treatment given to this play is perfect. The story has a definite appeal and it has a flow which keeps you engaged. Every scene in this episode was shot beautifully and the sound quality of this drama is superb. Everyone has played their part so well that it doesn't look like acting at all. They are so convincing that you have no problem accepting them as a close-knitted family. The dialogues about ghr ka kaam really resonated with me – definitely something we don't get to hear very often – since the house chores are equal to either showing someone's sughrapa or when the writers want to show how girls are tortured by their in laws! Rabia and Aiman's scene too was beautifully written and executed. Both of them lost the most important people in their lives therefore they understand each other more than anyone else. Shamim Hilali is perfect as Bibi, Sonia Rehman is such an amazing actress, Marina Khan is so well-suited for the role she is playing, Mariyam Nafees is adorable and Yumna Zaidi never ceases to impress. Feroze Khan is quite likable as Arman. This drama has it all and is definitely a must-watch.
Do share your thoughts about this latest episode.