This was another cheerfully emotional episode of Dil Kya Kare. This drama continues to challenge stereotypes in more ways than one. Every character and situation is different from what the viewers usually see in dramas. This episode was perfectly paced and the scenes were written and executed beautifully. The kind of relationship all these characters share with each other is the highlight of every episode. So far, this drama has banked more on sweet and realistic relationships more than anything else to grab the attention of the viewers. Arman's heartbreak, Aiman's new beginning, all the positivity and sadness in the lives of these wonderful characters was translated on screen in the most beautiful way possible in this latest episode.
Aiman's Life After Marriage
The scenes covering Aiman's life in her new home were delightful. Aiman's character is beautifully etched-out. She is an intelligent and caring girl who was raised by parents who taught her the importance of family. The acceptance and love she got from Saadi and her parents was the best part of this episode. Bibi's dialogue about relationships was a winner all the way! The writer has repeatedly put forward the message that our attitudes make or break a relationship. Aiman and Saadi's romantic scenes were also pleasing. It seemed like Aiman was more sure about this relationship than before, she did not need reassurance from Saadi now perhaps because he and his family reassured her of their love repeatedly without her asking for it. The well written dialogues and a screenplay which so far has been very engaging makes it easy for the viewers to understand all the characters and connect to their stories. It is good to see Yumna Zaidi in this role especially because her character in Dar Si Jati Hei Sila was so different from Aiman's. Mirza Zain Baig is also well-suited for Saadi's role.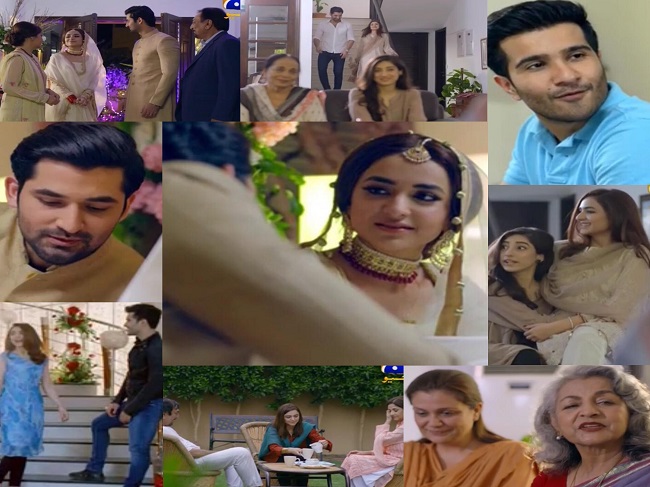 Arman and Bibi's Relationship
I absolutely love the relationship Bibi shares with all the characters but in this episode Arman's relationship with Bibi stood out more than any other. The bond they share is truly heart-warming. Bibi is like Arman's best friend, someone he can confide it and she is also his comfort zone. The scenes showing how Bibi looked out for Arman without lecturing him or being overprotective were written and executed impressively. Shamim Hilali is such a brilliant actress and Feroze Khan has played his role superbly as well. Feroze Khan and Shamim Hilali share great on-screen chemistry which makes their scenes even better. I also love how bua is treated and respected like she is part of the family.
The Secret Is Out!
Talking about relationships, the bond Arman shares with Saadi's parents is also heart-touching. Saadi's mother sensed something was troubling Arman and Saadi's father knew already what it was! The scene in which Saadi found out that Arman had feelings for Aiman was also written and translated on screen perfectly. The dialogues and the performances were right on point in this scene as well. The preview of the next episode also suggested that Saadi will be so disturbed after this that his relationship with Aiman might suffer because of it.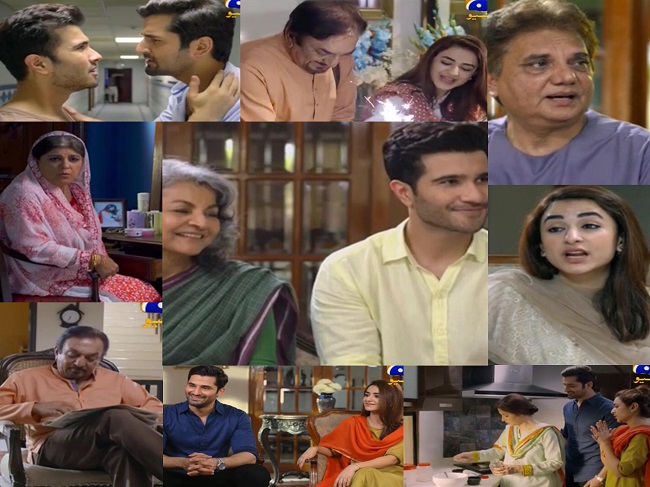 Overall Impression
Dil Kya Kare is an absolutely delightful play which has all the right ingredients in the right proportions. Mehreen Jabbar's brilliance as a director shows in every single scene and Asma Nabeel has done a wonderful job penning down the script. Watching this drama is like reading a beautiful, emotional novel. The performances by all the actors have been splendid throughout. Can't wait to watch the next episode.
Do share your thoughts about this latest episode.