This episode focused entirely on Saadi's reaction after he found out that Arman was in love with Aiman. The story has become more serious since the relationships which were rather simple until the previous episode have become a lot more complicated now that Saadi knows the truth. All these characters were introduced in such a beautiful manner that you can't help feeling for all of them.
The Aftermath
In this episode, Saadi's confusion, hurt and perhaps guilt made perfect sense. Arman's sole purpose in life was to make Aiman happy even if that meant sacrificing his love for her. Now because of him, Aiman's married life might suffer and he cannot let that happen yet he is helpless. Even after sacrificing so much and hiding how he was hurting, he has not been able to hide the truth. This will not only affect his relationship with Saadi but with Aiman too in the future. Aiman still does not know anything but she can see that there is something seriously wrong with Saadi. Saadi's father's dialogues about 'shuk' indicated that Saadi might not be able to move on and naturally he will have a difficult time letting Aiman spend time with Arman. Since these three people are closely connected to one another, sooner or later Aiman too will find out the truth. Romaissa is already finding it difficult to keep this secret to herself and the preview of the next episode suggested that she will talk to Saadi about it.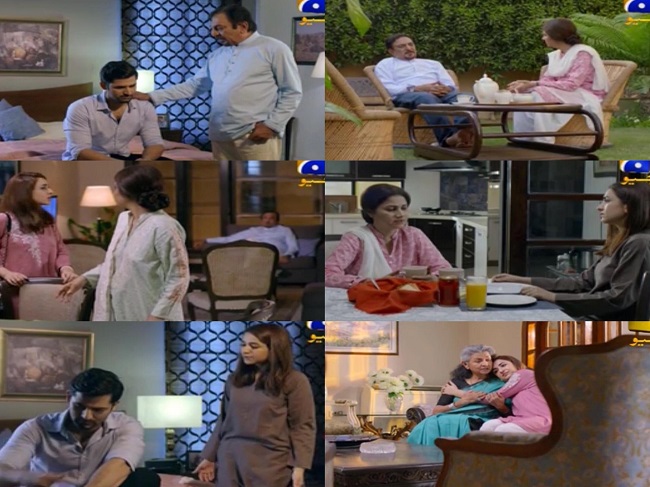 The Supporting Characters
The grownups in this drama are always there for their children and are shown playing the role which a grownup should be playing ideally. Saadi's parents' role tonight was an example of how mature and fair these people were. This also showed that elders can play a positive and important role in the lives of children even when these children are perfectly capable of making decisions on their own. This play shows that the 'interference' of parents and grandparents in the lives of their children also helps build them up. Arman's dependence and faith in Bibi is one of the most refreshing elements of this track. She always lends an ear without judging him, whenever he needs it but she lets him deal with his problems himself. She only intervenes as much as is necessary which makes this track different. Rabia's advice to Aiman tonight was also on point and refreshing. Usually when a girl gets married in our dramas, she is only expected to be the wife and daughter-in-law even when this is not a 'full time job'. Having an identity of your own and most importantly using what you have to help others is a new concept especially because of the way it was presented in this episode. Bibi also urged Aiman to do something positive with her life which clearly suggested that getting married was not the sole purpose of a girl's life. All such moments are followed by some light dialogues because of which these 'lectures' don't sound preachy. The open communication between all the characters and their positive interactions are the highlight of every episode. Saadi's apology immediately after realizing that he was wrong and Aiman questioning her role in Saadi's life were two scenes which showed how keen they were in making this relationship work.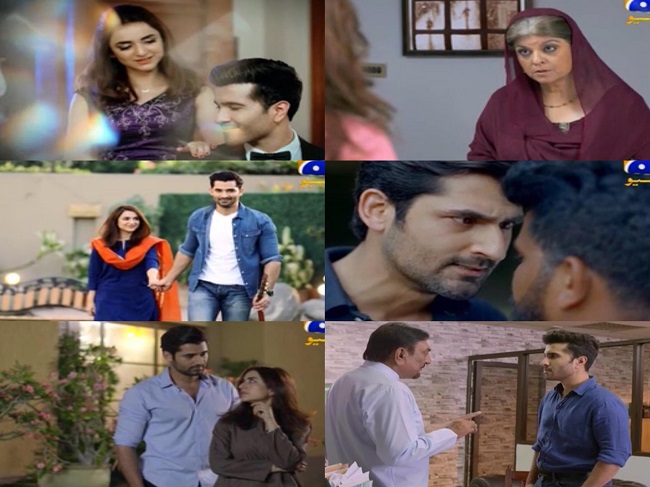 Overall Impression
Yumna Zaidi and Mirza Zain Baig's performances were spot-on in this episode. Shamim Hilali and Sonia Rehman have translated their characters effortlessly on screen. Feroze Khan makes you feel for his character every step of the way. Dil Kya Kare's story and dialogues so far have been brand new in so many ways. The overall feel and the pace of this drama has also been superb throughout. With the exception of the scenes covering Arman's frame of mind in this episode, all the other scenes were to the point.
Do share your thoughts about this episode.