The story is moving forward at a slow pace at this point. Something new happens in every episode, the characters keep your interest alive, the situations are entertaining but I do feel like things are not moving forward fast enough; too much talking and very little action is the best way to describe Dil Lagi's pace this week. There is a little bit of development in every track with every episode but Mohid and Anmol's story has come to a standstill. Anmol is completely 'distracted' at the moment because she has better things to worry about and making her marriage work of course was never a priority with her but her attempts to help Sabiha as well have once again created another misunderstanding between her and Mohid.
Anmol's chance meeting with Fareed was basically meant to create an even deeper misunderstanding between her and Mohid – can the situation between these two get any worse? I am certain you will all agree with me when I say – not possible!!! Anmol and Mohid's love story is definitely very interesting but unfortunately there has been absolutely no change in the 'status quo' ever since they got married. Mohid continues to be the understanding spouse who will give his wife unconditional support and Anmol tries harder to be as unreasonable as she can be with every passing episode. If Anmol's feelings for Mohid are going to change gradually and not overnight then now is the time to show those changes. The only time Anmol gave something Mohid said some consideration was when the pigeons came back and Mohid told her something about love and life. Other than that Anmol has never even given anything Mohid has said a second thought. While things are moving forward as far as Mishal and Dastagir's track is concerned, Anmol and Mohid still stands where they were months ago. I have started wondering now if Mohid will be able to win over Anmol or not and if he doesn't then it would be somewhat disappointing. The ' Jaise mout ko samne dekh kr murdaar bhi halal ho jata hai' dialogue was funny. Mohid talked about khush fehmi again in this episode, it is something minute but it goes to show how well written this character is. There are some traits which are very well defined and make his character more likeable. Mehwish Hayat, Hamayun Saeed and even the actor playing Fareed all have done complete justice to their characters. Imran Ashraf makes you smile every time he appears on screen.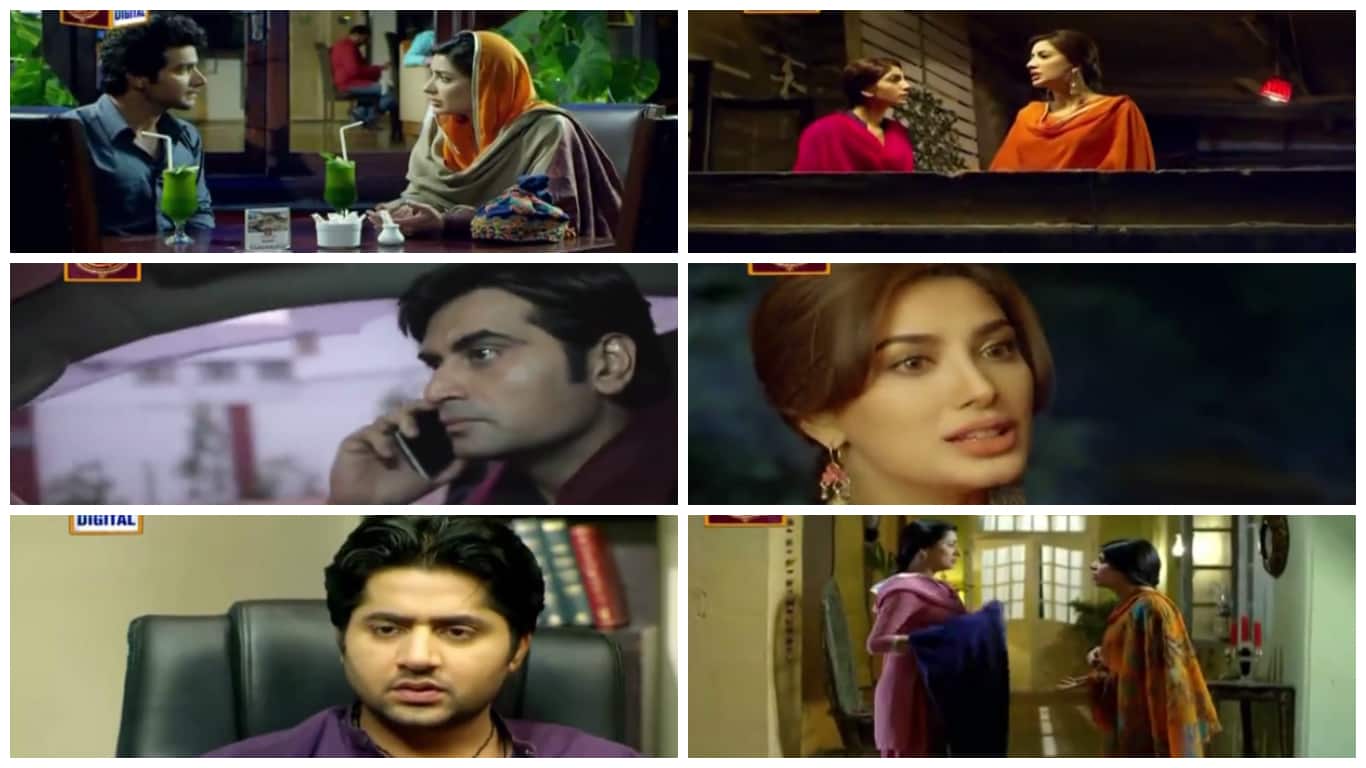 The scene in which Anmol tried to scare Fareed off was very interesting. The fact that she wants to help him financially now so that he is out of her life for good went to show just how desperate she was to get rid of him. This does prove one thing that she would much rather be with Mohid than Fareed whether she would like to admit it or not. Anmol's conversation with Mishal also went to show that she genuinely wanted Sabiha's troubles to be over. Saba Hameed is beyond exceptional in this role – love the way she completely steals the show in every single episode with her screen presence. Our other hero Dastagir is all set to prove himself to Mishal – I like where this track is going. Mishal's dialogue about insani hamdardi was spot on!
The brilliant acting, superb direction and all the interesting situations definitely make every episode of Dil Lagi worth watching but am I the only one who is losing patience fast especially as far as Mohid and Anmol's track is concerned? Is there anyone else who is tired of watching Mohid suffer in silence? Will Anmol's feelings for Mohid ever change? I am waiting to find out!
The preview of the next episode showed some serious confrontations between Anmol and Mohid's mother and Mohid telling Anmol that she was free to do whatever she wanted. How many of you watched this latest installment? Do share your thoughts about it.
Fatima Awan