Dil Lagi – Episode 17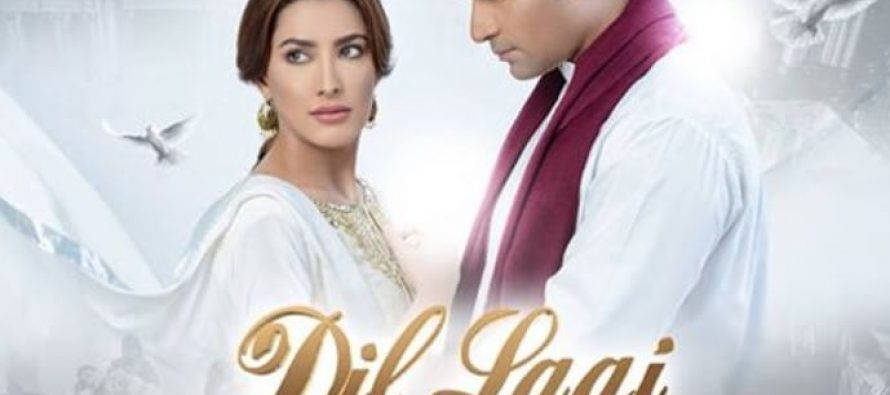 I have always enjoyed the dialogues and the conversations in this play especially the ones between Anmol and Mohid, this episode had plenty of those meaningful conversations therefore it was a complete winner for me. Mohid deserves to be loved and cherished – something that is becoming more apparent with every passing episode. It is refreshing to watch a drama in which the viewers get to side with the hero for a change without any reservations. Anmol and Zulekha's conversation about her double standards was also on point; it was written and shot flawlessly. For a second it seemed like Zulekha might hit Anmol but I am so glad that it didn't go that way. In fact it seemed like Zulekha did pay heed to what Anmol said to her but Sabiha's frame of mind at that given moment was completely different therefore she didn't have a reason to doubt what she was planning to do. This episode was jam packed with scenes which you want to watch over and over again because every scene was picture perfect; beautifully written, directed perfectly and the chemistry between all these actors is simply mind blowing. My favorite scene from tonight's episode had to be the one in which Mohid walks in the jewelry shop when Anmol is selling her jewelry. It was very well written and it was directed so well that it did not look like a scene from a drama at all but a real moment captured on lens. It was one of those very few scenes between Mohid and Anmol which every woman who has a difficulty asking her husband for money would have been able to relate to especially because in the end Anmol decided to take money from Mohid.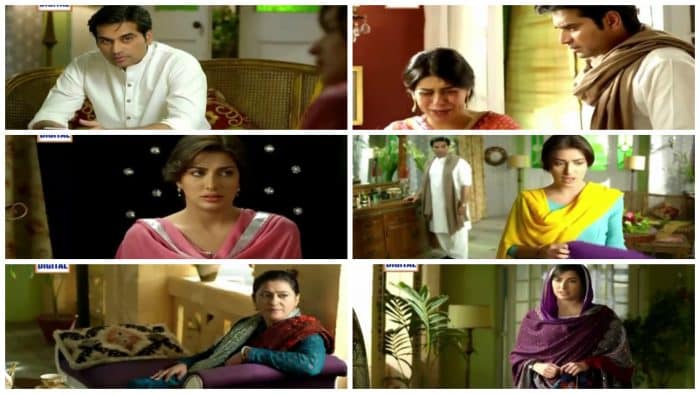 In this episode as well Anmol was too busy hating Mohid to see his good points but there were at least three instances when she did look surprised with what she had discovered about her husband. She seemed to 'like' Mohid for a few seconds maybe when he gave her the ATM card without asking any questions and also when Sabiha told her what he had promised and how he felt about his mother, Anmol seemed to be slightly surprised. Also, I loved the way the confrontation between Anmol and Zulekha ended – indeed Zulekha might have tons of flaws but she has most certainly brought up a son who will never hit a woman. There was a good reason why Anmol had to end the argument here. When the driver however told her that Mohid paid the dues of his children's schools, she did not give it a second thought.
Mohid once again is convinced that he is fighting a lost battle. He has given up therefore it is easier for him to come into terms with what he thinks is true. Once again Mohid is willing to leave Anmol for Fareed, he also tried to tell her that in hidden words but in the next episode he will ask her directly. The issues between Mohid and Anmol remain the same. Also, like all the previous episode their roles did not change either but watching them interact and those meaningful discussions is always a treat. The chemistry between Hamayun Saeed and Mehwish Hayat and the way these scenes have been shot make them extra special. I was however not too happy about the fact that Mohid's 'haram ki kamai' misunderstanding was not cleared in this episode. There was a perfect opportunity for Mohid to tell Anmol what exactly he did but he didn't say much. Anmol is desperate to get Fareed out of her life –  I am waiting to see how this particular track unravels. Will it create even more misunderstandings between Mohid and Anmol? Dastagir and Mishal's tracks is sweet, they got slightly less screen time in tonight's episode but it was good to see Dastagir doing something practical to please Mishal. It was also interesting to watch Mishal pretend like she didn't care when she really does want him in her life.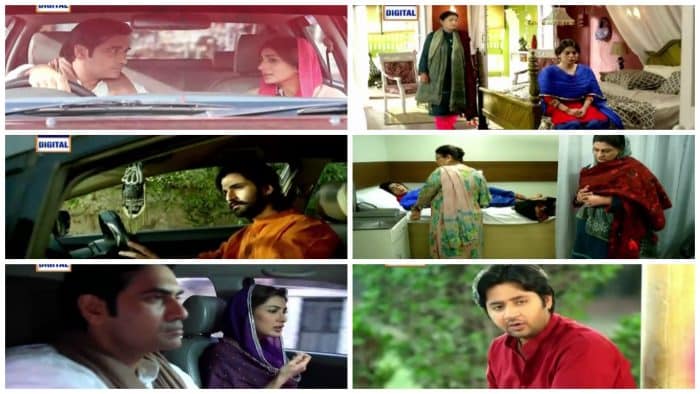 Sabiha and Fazal's track finally moved forward in this episode. Afzal has been unable to muster up the courage to approach Zulekha or Mohid but he is trying and Sabiha knows it. I love how Zulekha's dialogues have been written and the way Saba Hameed has brought this character to life on screen. The preview of the next episode suggested that there might be some major developments in this track in the next episode.
Tonight's episode was the kind of episode you can watch over and over again. Mehwish Hayat and Hamayun Saeed's chemistry, the beautiful dialogues written by Faiza Iftikhar, Nadeem Baig's direction and the great production values make Dil Lagi a must watch play. The beautiful colors in the background and attention to the tiniest details make every scene very well-crafted.
How many of you watched tonight's episode? Don't forget to share your thoughts about it?
Fatima Awan
Fatima Awan
Fatima Awan has been a part of reviewit right from its inception. She feels very passionately about Pakistani dramas and loves discussing them to detail. If it wasn't for the play Durr-e-Shahwar she wouldn't have started writing!
---