Mohid is another one of those bad guys we see in our drama serials often enough who will do anything to get the girl he loves. I was really hoping that this character will be more dignified but unfortunately Mohid is also one of those men who think that a woman's feelings don't matter and that it is alright to force someone to spend the rest of their life with you. In tonight's episode Mohid focused all his energy towards 'pursuing' Anmol in every way possible. I must say that tonight's episode did remind of drama serial Bhai yet again and Bashar Momin too. Mohid is judged by Anmol and her family based on his actions just like Bhai and Bashar Momin's characters. He is a 'ghunda', he does not deserve any respect no matter what he does to prove that he is not such a bad person after all, he will always end up doing something which will not be 'sharif' enough! I enjoyed the scene in which Mohid 'gatecrashed' Anmol's engagement ceremony. It was filmy but it was also funny and Hamayun Saeed's acting was spot on in that particular scene. Anmol's expressions suggested that she wasn't very happy with this engagement but at the same time she wouldn't have wanted everything to end like this. Mohid has fallen head over heels in love with Anmol overnight, something we have seen in our dramas often enough therefore I am not complaining! He will do anything to make sure that Anmol does not get married to anyone else and he will continue following her too!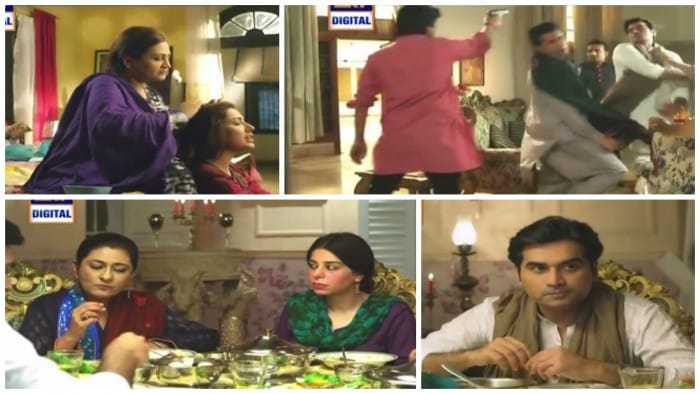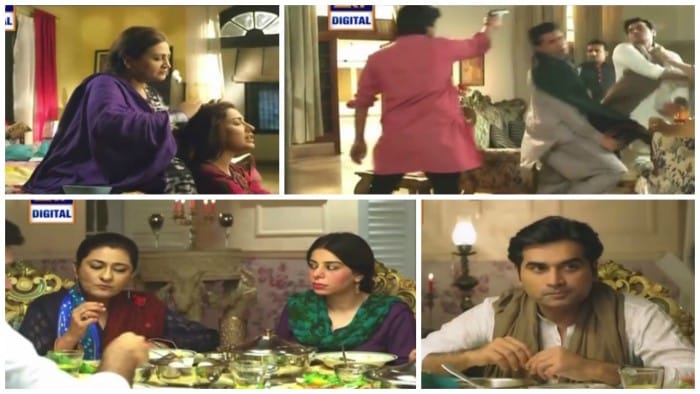 Anas was mentioned in tonight's episode over and over again but I guess the viewers will only see him in the next episode. Unlike the last episode this episode did not focus on Anmol alone but Mohid and his family got a lot of screen time too. Anmol is used to fighting her own battles and she is not waiting for a man to save her. We saw Anmol's slightly compromising side in this episode and I was surprised that she didn't hit Mohid after what he did!! I couldn't help but wonder though that why wasn't a wise and street smart girl like her able to tell why Mohid was following her? Why didn't she tell him off when she saw him staring at her? And most importantly why didn't she realize that Mohid's mother must have come with the proposal when her mentioned that someone came to their house for the said purpose on the same day Mohid told her that his mother will be coming to her house?? And why is Anmol so stunned and incapable of giving a fitting reply every time Mohid makes a pass at her? The 'relationship' between Mohid and Anmol is not working for me so far because Anmol is giving this man 'special treatment' even though she does not like him.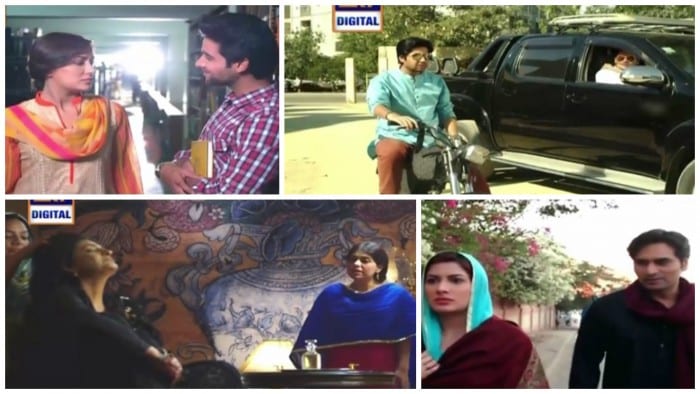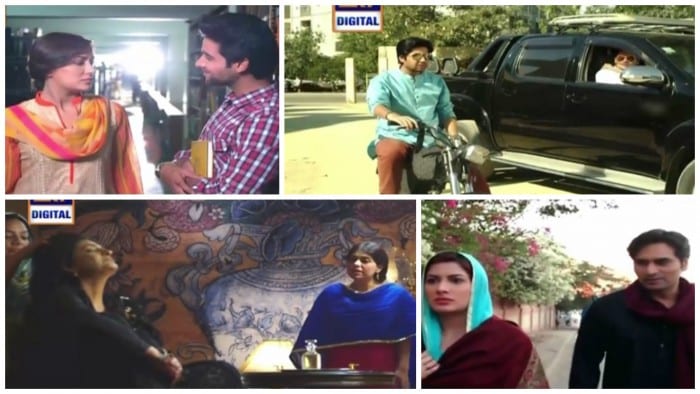 Saba Hameed yet again made her presence felt in tonight's episode. I find her character very interesting and I absolutely love the way she has translated it on screen. One can see why a woman like her would not marry her only daughter! She probably cannot find a man who is good enough for her daughter or she thinks that her daughter cannot handle marriage/a husband just yet. She is however more than willing to marry her son off as quickly as possible and she knows her son very well too. The relationship between Mohid and his mother and the one between Imran Ashraf's character and Mohid is right now keeping my interest alive in this drama. The chemistry between Imran Ashraf and Hamayun Saeed makes their scenes a treat to watch. Imran Ashraf completely owns his character in this drama unlike his character in Gul-e-Rana. Mohid's character had the potential of being charming but I guess that is highly unlikely now since he comes across as an older version of Adeel. All through tonight's episode and the previous episode as well I felt like there was more of Mehwish Hayat in this drama than Anmol.
Some of the dialogues in tonight's episode were very witty and I enjoyed the comic bits too. The best thing about this episode was that it was free of clichés. Mohid's mother did not complain about the class difference, in fact she did not even mention it. There are some very strong women in this play; Anmol, Mishal and Mohid's mother are strong women who believe in speaking their mind. Out of all these three however my favorite so far is Mohid's mother although she is far from perfect. She does tell married women to get an equal status but at the same time her own son enjoys a status far superior than that of her daughter. Dil Lagi hasn't completely won me over yet, I was definitely expecting more from this drama. The preview of the next episode showed Mohid's first encounter with Anas after Anmol made him believe that she was in love with this man.
How many of you watched tonight's episode of Dil Lagi? Don't forget to share your thoughts about it. If you missed tonight's episode, you can watch it on http://www.dramasonline.com
Fatima Awan