na larne ka saleeka na mohabbat ka tareeqa, ehmak kahin ke…This was a beautiful scene which started a new chapter in Anmol and Mohid's life. The way this scene was shot was beyond remarkable. The fact that Anmol did not find Mohid standing right there when she runs out to tell him that she had fallen for him made this scene extra filmy and so much more impactful! This was another beautiful episode of Dil Lagi – one which all of us have been waiting for, for the longest time now!
Ama's take on Anmol's conditions made tons of sense but it delayed Mohid and Anmol's happy ending therefore I could have easily fast forwarded that scene to find out what was going to happen next! But unfortunately the episode ended with ama announcing that they were going to take Anmol's baraat that night. For a change the preview of the next episode was shown which proved to be a huge consolation! It suggested that we will get to see the scene we were all talking about last week in the upcoming episode…good things come to those who wait! All the servants were present there when ama asked Anmol to fulfill her condition, another detail which was quite interesting since the servants standing their and watching the 'show' was a big part of all the discussions the viewers here had after Mohid hit Anmol. Mehwish Hayat looked beautiful in tonight's episode and her acting once again was impressive. Hamayun Saeed was equally remarkable in this episode just the way he has been in all the previous episodes.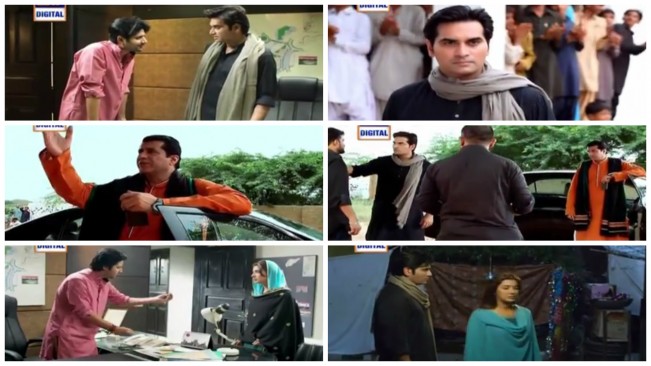 na ishq ehtyat se hota hai aur na hi ishq mein ehteyat ki ja sakti hai….Imran Ashraf and Hamayun Saeed's chemistry and their relationship with each other in this play has always been the highlight of this show. It isn't very often that we see men sharing this kind of a bond in dramas. Kafayat Ali's track for now was the reason why Anmol was even more convinced than ever that she was absolutely wrong about Mohid. The scene in which Anmol asks Dastagir that she wants to meet Mohid right away was one of those light hearted scenes which always give you something to smile about no matter how tense things get in this drama.
tum jese ho buhat achay ho…..Mohid has finally succeeded in winning Anmol over and this time around there are no conditions attached to keep this relationship alive. Anmol also passed the final test put before her by ama. It was great watching Anmol surrender to Mohid's love like this, it was worth the wait! Now the real question is whether this story will have a happy ending or not! It was also refreshing watching Sabiha take a stand for her brother and bhabi.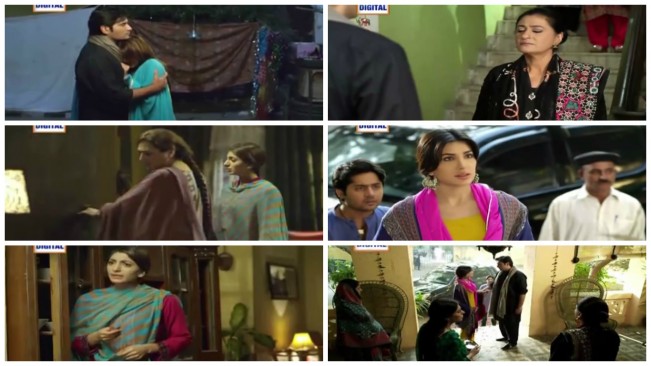 It is time to take some inspiration from Mohid's character and show patience because all of us have to wait another two weeks to find out whether Anmol and Mohid's love story will end happily or not! There were plenty of happy scenes in tonight's episode and personally I enjoyed the filmy parts of this episode the most. Faiza Iftikhar's dialogues and the situations she creates are always a treat to watch. Nadeem Baig is a skillful director who proved yet again today that a little creativity goes a long way!
How many of you watched this latest episode? Do share your thoughts about it.