Dil Lagi Episode 22 – Amazing Dialogues, Riveting Performances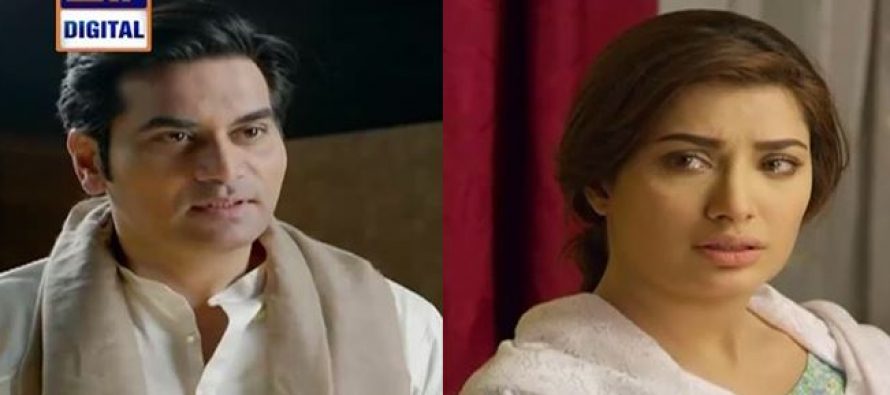 "Jub dil ka darwaza khul jaye tu chahney wale wapas aa hi jate hei" This episode of Dil Lagi focused on the aftermath of what transpired between Mohid and Anmol but this time around the viewers got to see the reaction from Anmol's mother after she found out about the lies Anmol had been telling Mohid. Interestingly enough this episode was like a rerun of the discussion under the Dil Lagi review last week. Anmol voiced the opinion of those who sided with her, Anmol's mother said everything which viewers who thought there was no reason to feel for Anmol said and Mohid did not plead his case at all but he once again pleaded Anmol's case by saying that perhaps the way he asked her the question wasn't appropriate. This proves the fact yet again that all the viewers understand these characters and always find it easy to connect to them from some perspective or the other.
Anmol once again is trying harder than ever to follow her mind and not her heart. This time around doing so is even more tough because she has fallen in love with Mohid. Anmol's meeting with Mohid when she was on her way to see the lawyer was one of the best scenes of tonight's episode. The dialogues and the way this scene was directed reminded me of the times when Mohid fell in love with Anmol and was trying to win her over. The big difference now is that Mohid is convinced that Anmol loves her, he can see it in her eyes but he doesn't want her to feel defeated. Also, when Anmol calls him back after he turns to go away went to show that she did not want Mohid to give up on her, on this relationship! In the previous episode Zulekha was shown supporting Anmol and in this episode Anmol's mother supported Mohid.
"un ka dil aap ki wakalat krta hai"…this dialogue was spot on! We have seen Mohid justifying Anmol's unreasonable behaviour more than once. Even in this episode he was looking at things from Anmol's perspective and justifying her actions. Just when I thought Mishal and Dastagir were not playing their roles as the "supporting characters" they did just that by doing whatever they could to once again convince Anmol how wrong she was about Mohid. Mishal stepped in and said something which was clearly shocking for Anmol when her mother was shouting at her for giving her husband a reason to doubt her. Mishal knows Mohid better than anyone else because she heard his response more than once when she proposed that he should deal with Anmol differently.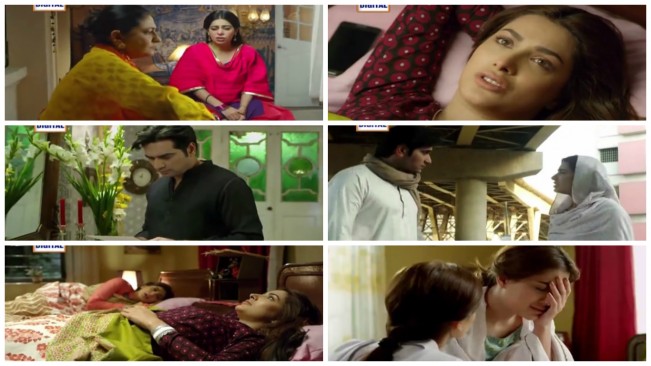 "Adhay rastay se wapas lot aye. Mera apne faislo pe se etmad khatam hota ja raha hai." Anmol has a big ego, she will always expect more from Mohid because it isn't easy for someone like her to submit to her feelings therefore she will always need Mohid to keep on assuring her that he is worth it. Anmol is also extremely afraid of getting hurt which is why she is more angry with herself right now than with anyone else. Will she ever change? Even though she loves Mohid but she still continues to judge him at every step. She wants him to suffer and try harder to prove that he deserves her love, that she can trust him. Anmol's character is complicated but perfectly etched-out. Everything she does has Anmol written all over it. Mehwish Hayat is absolutely flawless as Anmol even though it is not an easy character to translate on screen.
"Apne ghur ke darwazay kabhi band nahi hotey" was another dialogue which went to show what a big heart Mohid had. Mohid's character is that of an intelligent man who puts his relationships above everything else; Hamayun Saeed has definitely nailed this character. It is also good to see mothers for a change who can look at things neutrally and at the end of the day all they want is their children's happiness. Zulekha for example was not very keen on bringing Anmol back because of her "kari shart" in the beginning of this episode but later on when Mohid was going to see Anmol, she was happy. Saba Hameed's acting and dress sense both are remarkable in this drama.
"Beghairat aur bezameer insan ko kabhi underestimate nahi krna chahyeh." Mohid's meeting with Kafayat Ali once again hinted that he was capable of doing anything to get what he wanted done. How many of you think that killing Mohid in the end would be a good ending? I definitely want this drama to end on a happy note because we have seen Mohid and Anmol suffering for too long. Mohid deserves a happy ending and this would be the only way for Anmol to start a new life which might give her a reason to trust people more and judge them less!
Do share your thoughts about tonight's episode and don't forget to share what kind of an ending would you like to see. Looking forward to your feedback.
Fatima Awan
Fatima Awan has been a part of reviewit right from its inception. She feels very passionately about Pakistani dramas and loves discussing them to detail. If it wasn't for the play Durr-e-Shahwar she wouldn't have started writing!
---