Until now I have discussed numerous actors in many different ways. We have had a chance to talk about promising newcomers, versatile actresses, characters I hold very close to my heart and actors who don't age but today I would like to share my thoughts about those new artists who failed to impress me. Many of you may disagree with me and your opinion is more than welcome. I would like it if you could also support what you say with arguments and in that way you may be able to convince me too.
Unfortunately these newcomers have spoiled many superbly written scenes for me so I thought it was important to make a list of these very good looking but disappointing actors. I am not saying that all these actors lack talent but I seriously believe that they need some training and learning before they can finally make their mark. Acting, like any other skill is something that needs to be learned and unfortunately we do not have too many training academies for actors in our country. Therefore, in the past also we have seen many actors who may have seemed like total failures in the beginning but turned out to be brilliant actors after they got some exposure. So, there is definitely hope for these stars but for now they are ruining the drama watching experience for me. So here it goes: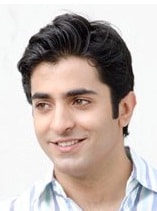 Shehryaar Munawar:
Believe it or not this gentleman was on top of my "Promising New Actors" list when Mere Dard Ko Jo Zuban Miley went on air, now that is what I call ironic! After watching him win our hearts as the cute and adorable Urooj, I was waiting anxiously to watch him set the screen on fire once he showed us just how good his dialogue delivery was. But it was not meant to be,when Shehryaar Munawar made his appearance in Tanhiyaan Nayee Silsilay I was shocked by his dialogue delivery and expressions as well. It is obviously up to the director to extract the best out of any actor but when the rest of the actors seem to be spot on with their acting; one finds it difficult to put the blame on the director. Or it could be that he needed a little more guidance than he was given. It seems like Shehryaar Munwar doesn't know how to change his voice in order to evoke the right emotions and his expressions seem to be misleading too. I am hoping that Shehryar Munawar gets on track soon because he has the looks and the confidence it takes to be a star.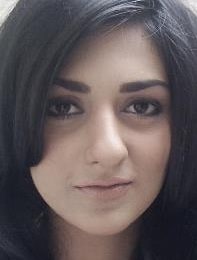 Sara Khan:
Sara Khan's first project Bari Apa has a stellar cast but that does not mean that I am merely disappointed in her acting because she is working with some very talented actors. Sara khan is playing Sharmeen in the play and although the character is one which should get the sympathy of the audience but Sara Khan has failed to deliver. She fails to give the right expressions and although her facial muscles are in action all the time but she is not into the character or the situation at all. There are times when Sara Khan did deliver but I must say that a newbie like her should have started off with a smaller project so that she could learn as she went along.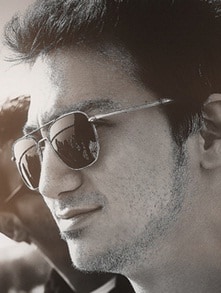 Mustafa Changezi:
If one looks at Mustafa Changezi's background he has a lot going for him. He has performed in theatre and has done modeling too; therefore he has ample exposure of the camera already. Mustafa Changezi plays Adeel in Bari Apa and although every time I sit down to watch a new episode I want to be convinced that he can act but the fact is that his dialogue delivery is beyond disappointing. All one can do is wonder what he is doing in a big project like Bari Apa. I think the first step towards becoming an actor is mastering dialogue delivery and the second is to perfect your expressions, unfortunately Mustafa Changezi lacks in both.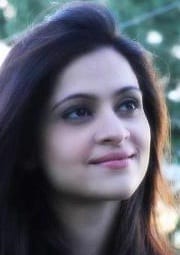 Arij Fatima:
Arij Fatima has a very pretty face and she is a wonderful model. I saw her playing Milli in Sabz Paree Laal Kabooter , then she starred in Mahi Aye Ga and now she is playing the lead in Mar jaye Bhi Tu Kiya. Although Arij Fatima has not been as big of a disappointment as rest of the actors I mentioned on top but sometimes it seems like she acts more than she needs to and in my opinion there are many other more talented actresses like Maheen Rizvi who deserve to play the lead role on the serials being aired on leading TV channels. But I am quite certain that it won't take Arij Fatima long to turn into a good actress.
Shehzad sheikh comes from a very talented family and I had very high expectations from this gentleman. When I heard he was playing the lead in Mi Raqsam I was quite sure that he must deserve that spot but I have to say that only after watching a few episodes of the play it became difficult for me to sit through an entire episode because the hero failed to impress. Shehzad sheikh is another actor who needs a little more guidance and training before he can play a lead in any play. I wish him a lot of success in the future but for now he has failed to impress me.
What do you think about all these actors, like I said before I know that many people like some of the actors in the list and will disagree with me, so feel free to share your opinion. Also, if there is a newcomer who hasn't come upto your expectations please feel free to add to the list.
Fatima Awan.