The story is moving forward at a steady pace. The best aspect of Dobara so far is that it is focused on the main track and is not overcrowded with too many tracks and characters. The fact that the story has been penned down in an interesting manner and the characters have enough going for them makes the drama entertaining. Every character adds something to the story except for Sehar's scenes with her mother; all the others are always short and to the point. The realistic performances definitely add to the entertainment value. Mehru, with all her imperfections, is definitely the star of the show.
Interesting Developments
Mahir's "heroic act" in the previous episode can easily be termed as a turning point in Mehru/Mahir's track, at least for now. Mahir's true intentions were revealed in the previous episode and this accidental injury proved to be the opportunity he was looking for. I find Mahir's character quite interesting since there are two completely different sides to his personality. I would like to believe that he is not an evil person like Zameer but he is not a fair person like Mehru either. There is definitely a "good side" to this character; I am waiting to find out if he will ever have enough faith in Mehru at some point to know that he does not need to play games in order to feel secure. Mahir is definitely an opportunist who is a pro at manipulating people. Given his circumstances, his personality makes perfect sense. He did not even get unconditional love from his own parents and was rejected by the only girl he ever loved therefore he probably feels that manipulation pays off more than love!
The statement given to the police by Mahir proved to be the real game-changer. When Mehru said "tum ne mujhe khareed liya hei", I was thinking that is exactly what his intention was! Mahir wanted to make Mehru feel indebted and obviously win her trust. His conversation with his friend made his intentions even more clear. I like the clarity with which this track is moving forward. Bilal Abbas has acted brilliantly throughout; he is so convincing in scenes covering Mahir's "unconditional love" for Mehru that even the viewers start doubting if he actually is playing games! That is why it is so believable that Mehru falls for these lies even with all the doubts in her mind. I also liked the scene in which Mehru's friend gives Zameer a reality check. She has always been Mehru's biggest support and practically the only person who did not judge her. Although this character has been given limited screen time, all her interactions with Mehru have been penned down and acted out superbly. There is so much positivity there that it leaves a lasting impression.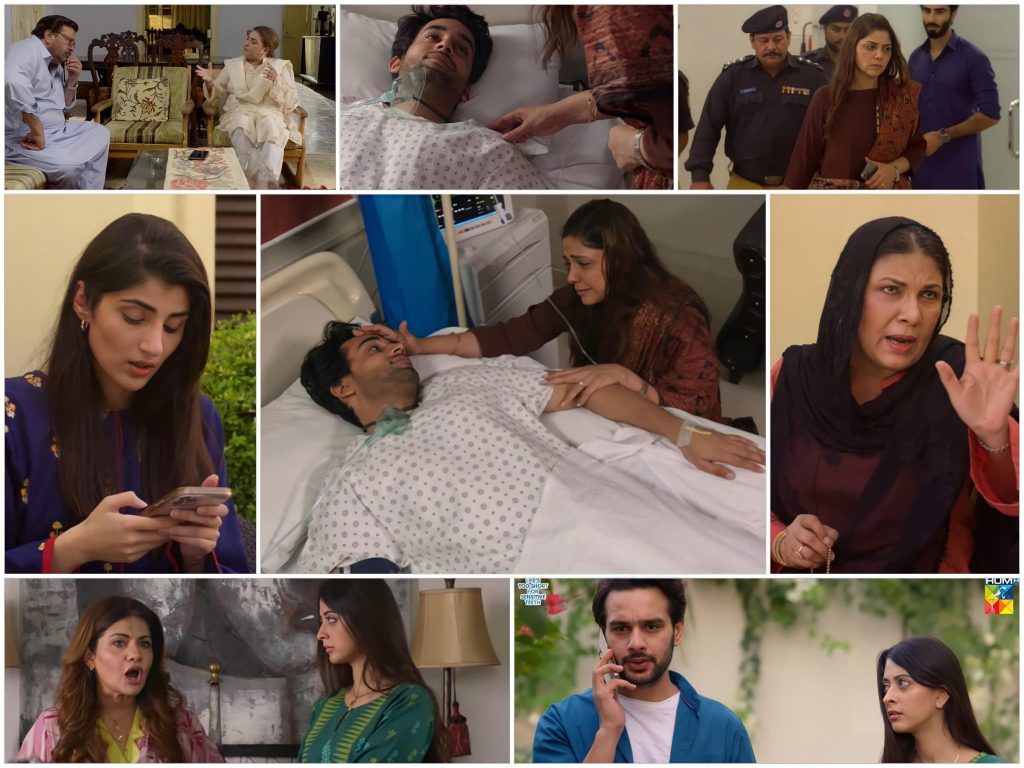 Zameer yet again created a misunderstanding between Minal and Mehru in order to further his own interests. It is truly unfortunate that someone as genuine as Minal is married to someone like Zameer. It was good to see Minal thinking about her mother's well-being for a change but sadly that did not last long. Zameer's plan failed completely yet again because of Mahir therefore he has more reason than ever to be upset with him! Mahir's father and Mehru's scene in this episode as well showed that he trusted Mahir with her and for good reasons too. He was shown being worried about his son throughout but was also afraid of communicating with him. The preview of the next episode suggested that he will once again overhear something that will make him reevaluate his son's actions. He clearly has a soft spot for Mehru since he saw how stressed out she was when Mahir was fighting for his life. I am waiting to see where this particular track is headed. The problematic and complicated relationship Mahir has with his parents is one of the most important aspects of his track; I hope that it is carried forward convincingly.
Sehar and Affan's track was more or less the same! Sehar's mother's fixation with Affan's wealth and her attempts to make her daughter understand how important it was for him to go and live with his mother will ultimately lead to him moving back to the house, perhaps. But even then, these scenes could easily have been chopped down. Jahangir's scenes with his wife were also the center of attention in this episode and then there was that call from his ex-wife; he has been unlucky twice! The second wife seems as self-centered as the first one.
Final Remarks
This was another entertaining episode of Dobara which made me look forward to more. Hadiqa Kiyani and Bilal Abbas Khan's performances definitely stand out more than others. However, Mehru's change of jewelry and her perfectly styled hair at the end of the episode did not fit in. Overall, all the actors have performed brilliantly. The relatively newer actors have also given solid performances; the director also deserves credit for that. The preview of the next episode was really interesting.
Did you watch this recent episode of Dobara? Do share your thoughts about it.