If you want to watch a full-on commercial & emotion-packed drama but you have a short time on your hands; Aaina is the right choice for you. It's a remake of an old Pakistani classic film produced by A&B entertainment under the banner of Tarang Housefull Telefilms. Re-written by Talha Iqbal Mufti & directed by Surmed Sultan Khoosat. The cast included:
Faysal Qureshi as Sameer
Saba Qamar as Aalia
Firdous Jamal as Javed & Aalia's father
Seema Askari as Shehnaz & Aalia's mother
Yusra Rizvi as Meera & Aalia's best friend
Seemi Pasha as Mehnaz & Aalia's khala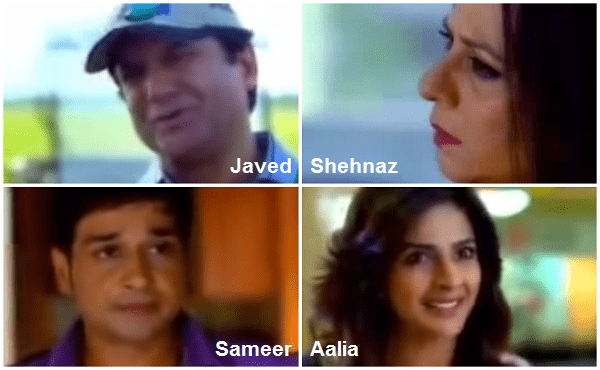 The Story:
The drama began at obviously a very bold note but the immediate introduction of Sameer & Aalia's characters & their chemistry kept me going & was an instant click. Samir a writer who's self-made & believed in living a life as simple as possible happens to stumble upon Aalia who after a party, in the farm house passes out in the middle of nowhere. Sameer being a gentleman brings her to his place where when she wakes up, faces a bit of a criticism from Sameer for her irresponsible behaviour & unreasonable choices. Aalia feels a connection to him at that very moment because she finds him honest, straight forward & attractive. Aalia belonging to a very sound background never really had to struggle for anything in her life. She belongs to a very close-knit family & being the only child gets all the pampering every single time.
Aalia who believes in not wasting much time approaches Sameer & confesses her feelings but he understands that they are not only poles apart in personalities & priorities but have a considerable class difference as well which will never allow Aalia's parents to agree to their marriage, but still just because he himself can't resist her charm, he promises to love & protect her all his life. Aalia also promises to stand by him no matter what'll happen so just for her sake Sameer agrees to meet her father & expects the obvious. Mr. Javed obviously sees Sameer as a 'social-climber' & mistakes him as someone who's posing to be in love with his daughter just for the sake of her social status.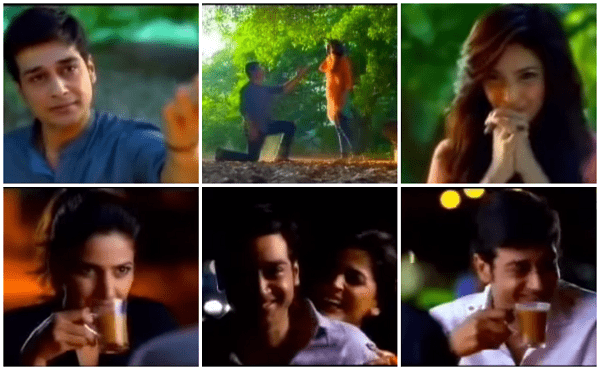 Aalia decides to get married to Sameer without her parents' consent but never for once regrets her decision as Sameer gives her all the attention & expects the same from her too. Their relation hits a rock bottom when Aalia's family reconciles their differences & forgives her, making Sameer uncomfortable & conscious because of the constant underestimation he's put up with due to their behaviour. Aalia & Sameer get involved in an argument. Things result in Aalia parting ways with Sameer but later finds out that she is expecting their first child. To make the most of the fragility of Aalia's emotional state, Javed creates a misunderstanding & tries everything to part them completely but just because Sameer & Aalia are meant to be together, after facing misery for years & years, they meet their happy ending & to find out how, you'd have to watch yourself. :)
The Brilliance of Aaina:
It goes without saying that the best part of this whole telefilm was the direction & then the acting. Surmed Sultan Khoosat was obviously at his comfort niche & just because of that we got to see a beautifully directed drama. He tackled the script in a way which never made it seem stagnant or boring. I must comment that Faysal Qureshi & Saba Qamar were perfect as Sameer & Aalia because their chemistry was just ah-mazing. They gave us a lot of beautiful moments & it seemed like they were meant to be. Both of them gave a best shot at being Sameer & Aalia & made me fall in love with their characters. I thoroughly enjoyed their scenes together because their emotions were portrayed beautifully & the credit goes to Saba & Faysal for enacting their characters with such ease.
I enjoyed this telefilm for the fact that looking at the time constraint, everything was well-established & nothing was too rushed. The director gave it a perfect pace at which the story unfolds. Apart from the pace, the characters were handled brilliantly as well where the audience get enough reasons to understand each & everything about them. Aalia, who might be misunderstood as an immature rich girl knew she had nothing but sincerity to offer & the way she took care of everything related to Sameer, so that he doesn't feel any sort of pressure, made her character a lot more likable. Sameer who proved to be a very good husband still expects a lot from Aalia where it takes a toll on their relation. I liked the simplicity of the dialogues because the simple the things are, the more impact they make.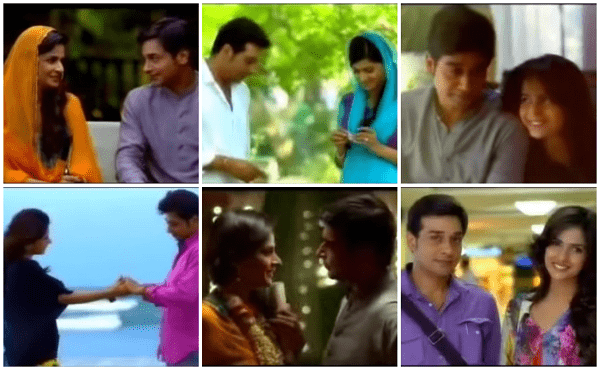 I enjoyed how the feel of this telefilm was filmy yet very realistic. Those couple songs were a best way to revive the old classics of the cinema & they also contributed a lot in making this experience a wholesome package. I totally enjoyed the transition that Sameer & Aalia's relation goes through from being complete strangers to a couple in love & later being a newly wedded couple who is just so full of each other that nothing else matters to them because it was shown in such a classy way. For the first time I can say I enjoyed the on-screen romance because it didn't seem forced & was portrayed very subtly which made it look very warm & complimenting.
A big thumbs up from my side. Share what you felt about this telefilm if you've watched it & if you want a recommendation; well here's mine! :)
Keep Supporting,
Cheers,
Zahra Mirza.