The play Durr-e-Shahwar is very close to my heart for two reasons. Firstly because it has to be one of the most inspiring, engaging, intense and relatable plays I have seen in a very long time and secondly because this was the first play I reviewed when I started writing so there are many memories related to it. Durr-e-Shahwar has been written by Umera Ahmed, it has been directed by one of the best directors in the industry; Haissam Hussein. It has been produced Six Sigma Productions and Momina Duraid. The leading cast consists of Samina Peerzada, Sanam Baloch, Qavi Khan, Mikaal Zulfiqar, Nadia Jamil, Nauman Ijaz, Maya Ali, Umer Naru, Saba Faisal, Muhammad Ahmed, Kiran Haq, Sophia Saeed and Tasleem Kausar.
The opening scene of a drama says a great deal about how the future episodes are going to be like. Kudos to Haissam Hussain for introducing the characters in a very creative and beautiful manner. Durr-e-Shahwar is one of those rare plays that completely win you over right from the first episode. Durr-e-Shahwar is aesthetically and visually pleasing every step of the way. Every single scene is well-thought-out, all the conversations have depth and the casting is flawless. The contrast between Shandana and Shahwar is shown right from the first scene; the morning in Shahwar's house is totally different from that in Shandana's house. Shahwar's mornings are peaceful and happy, Shandana's mornings are rushed and chaotic. I could relate to everything in the play right from the get-go. I must confess the tranquility in Shahwar's house in reality is not found in too many houses nowadays which are run by the younger generation. We are not as patient as our parents were and we also complain a lot more than they used to. Shanadana has a lot on her plate therefore she finds it very hard to cope for obvious reasons.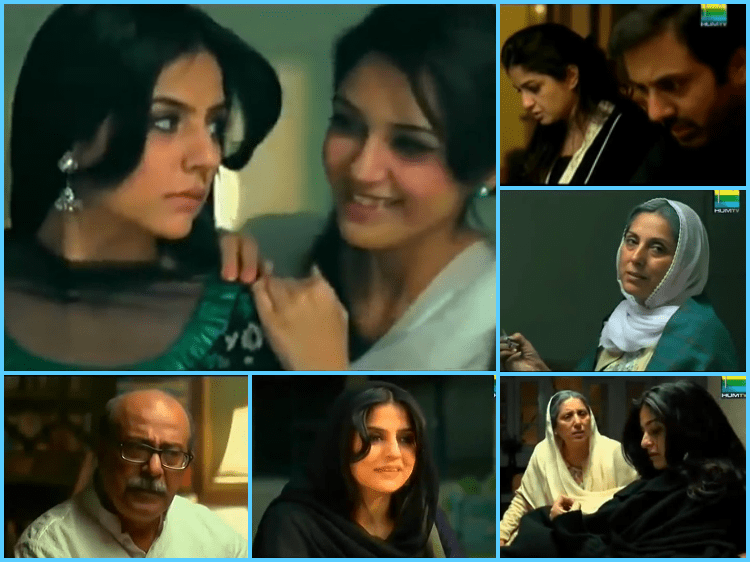 In my opinion Durr-e-Shahwar is not just the story of two generations but it is actually the story of three generations; Sophie was also a very important part of the play. When Durr-e-Shahwar and Mansoor had compatibility issues and communication problems during the early years of their marriage, they made sure that Shandana knew nothing about the problems between them. Even later on Shahwar only revealed those secrets to Shandana when she thought that it was the only way in which she could save her daughter's marriage. The best aspect of this play is that women and men from the older generation can connect to Shahwar and Mansoor and those of the new generation can see a reflection of their own selves in Shandana and Haider. Haider is insecure, he thinks his wife wants to dominate him and because of this insecurity he feels that he does not need to do anything to make their relationship better. Shandana tries to make him realize that he needs to spend more time with his family but Haider shuts her out every time. It is almost as if he is punishing her for being a strong independent woman. Shandana does not have the patience to put up with Haider's attitude. Both of them are impatient, uncompromising and immature. Haider is too busy watching television and playing Solitaire, going on a vacation with his wife and kid is not on top of his list of priorities. He has completely given up on his married life. Shandana and Haider both know that they are incomplete without each other but their egos won't allow them to make the first move. The way the viewers are transported from present to the past was beyond impressive. The relationship between all the characters has been presented very skillfully; every little detail has been taken care of.
The drama focuses on the importance of being patient through the first few years of marriage and it also shows how important it is to have someone to guide you through difficult times. Shahwar had her father to guide her in the right direction and Shahwar does the same for her daughter. The play shows how daughters look up to their fathers. Shahwar's father was her hero, Shandana thinks her father is perfect and Sophia loves her father more than anyone else in the world.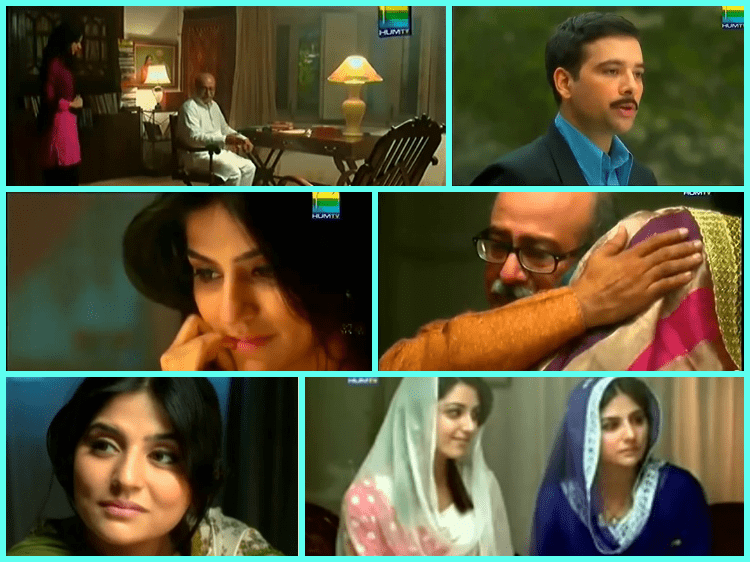 When Durr-e-Shahwar gets married she expects her husband to give her his undivided attention but her new life is entirely different and quite contrary to her expectations. She feels "ajeeb" in her new house;Mansoor and his family members are constantly judging her. Durr-e-Shahwar is right in thinking that there is no place for her in Mansoor's life because his life is already over crowded with people who are his first priority. Mansoor's family gets all his attention. Durr-e-Shahwar's in laws are poles apart from her own family. Her father keeps on assuring her that there will be a time when Mansoor will put her above everyone else in his life even though he himself isn't sure if his daughter's marriage will work out. The conversations between Shahwar and her father are very poignant throughout the play. I fell in love with Shahwar's father's character like many other viewers out there. Muhammad Ahmed made this character memorable by breathing life in to it. Sami sahib is wise, gentle and very loving.
Some of the viewers thought that DeS was regressive because it was asking women to compromise alone while the men had no such responsibility. There were others who thought that DeS was targeting working women. I am a huge supporter of having strong female leads and for punishing men for their mistakes but DeS always worked for me. Mansoor and Haider both were not able to tackle with the ups and downs of early years of marriage tactfully other than that both of them loved their wives and were good human beings. They were not abusers (like Sikandar in Kankar), they did not marry the first woman they got close to after their wife walked out of the door (Adeel in DeM and Shaam in Shukk) and they most certainly did not cheat on their wives (Salman in SeZ and Hammad in Mirat-ul-Uroos). In my opinion both these men deserved another chance and if their women decided to give them that chance then they did nothing wrong. The fact that a woman is a home maker is actually very true, I agree both parties have equal responsibility to make a marriage work but the manner in which the responsibility was shifted to women's shoulders was actually very well done. The script was written in such a way that it makes compromising seem like a virtue which does pay off after a while. There is nothing wrong with it if people let their egos take a backseat in order to save a relationship if the person they are doing it for deserves it. The play also shows that relationships need work; no matter how happy someone looks at present there may have been times when they had to fight to keep the relationship going.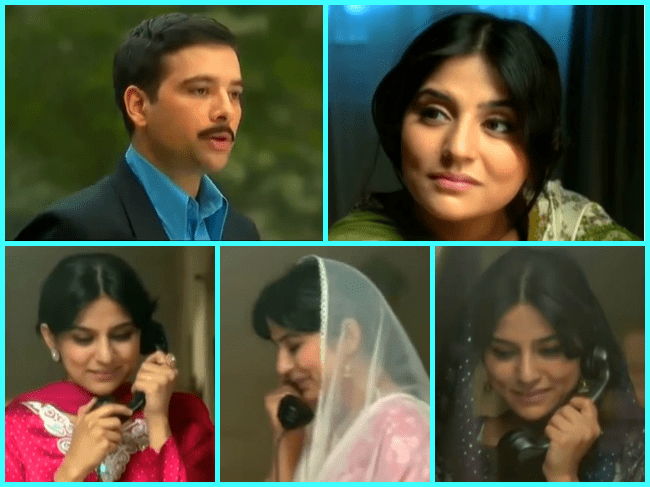 The most touching scenes of the entire play had to be the one between Durr-e-Shahwar and her father. The conversation between the two on Shehwar's rukhsati was powerful, tear-jerking and heart-rending. The first few years of Shahwar's life were covered perfectly; the writer did a commendable job of showing how small things make a big difference. It is of utmost importance that the In laws should be willing to acknowledge their daughter in laws as individuals if nothing else.
Durr-e-Shahwar's story is very old but the treatment given to it is brand new. Sanam Baloch and Mikaal Zulfiqar shine in one of their best performances in the play. Durr-e-Shahwar has some very powerful performances to its credit. The play is fast paced, beautifully written and directed.
The background score is played generously especially when the viewers are shown past events. The background music is haunting and mesmerizing; it fully gels in with every situation. Durr-e-Shahwar stayed with me for a very long time and is one of those very few plays which I watched again without forwarding a single scene. It was as effective the second time as it was the first time I watched it.
Sadly, Durr-e-Shahwar never got the attention it deserved from Hum TV in particular. Even at the time it was on air, it was never promoted as much as Hamsafar was. The fact that DeS aired in the same year as Hamsafar made a huge difference of course but even then the actors, the writer and the director deserved more recognition for their work than they got. Samina Peerzada was absolutely brilliant as the old Shahwar, Sanam Baloch owned her role as the young Shahwar, I have never liked Mikaal Zulfiqar better in any other role, Qavi Khan played the old Mansoor with precision. Nadia Jamil was flawless as the confused, bitter and depressed Shandana. Noman Ijaz nailed his role as Haider. Hassan Naru and Maya Ali couldn't have been better as newcomers. Muhammad Ahmed won me over completely, he made Abba's character unforgettable. Saba Faisal was equally wonderful as the controlling mother and mother in law. The actress playing Shahwar's mother also did complete justice to her character and lets not forget Sophia. Haissam Hussain proved once again that he can create magic on screen. A big thanks to Umera Ahmed for some of the most heart-warming, soul-stirring and effective dialogues. Durr-e-Shahwar is a classic which every drama fan must watch. If you haven't watched it do give it a go, it will transport you in a world of its own right from the get-go. You cannot watch it without crying buckets of tears. One review cannot do justice to this masterpiece.
I would love to hear from those viewers who have watched the show:)
Fatima Awan