We have decided to start this segment of Drama Of The Week in which one of us is going to write an overview of one of the old dramas, so that all of us here can get a chance to talk about some of the most popular dramas from the past.
I did not watch drama serial Meri Zaat Zara-e-Benishan when it went on air and decided to catch up only recently since I felt that it was a must-watch play. The play has been written by Umera Ahmed, It has been directed by Babar Javaid, it has been produced by 7th Sky Productions and the main cast includes; Sammiya Mumtaz, Faysal Qureshi, Samina Peerzada, Adnan Siddiqui, Sarwat Gillani, Imran Abbass, Mehreen Raheel, Ismat Zaidi,. Khayam Sarhadi and others.
First of all I would like to say that one aspect of the play which I liked the most was that unlike many of the dramas that are on air nowadays, I wasn't left wondering what the characters were going through. I am all for leaving things to the viewer's imagination but sometimes I feel like our directors at times show us more than there is need to and at other times they fail to emphasize on what is important in an intelligent manner and therefore the audience is left clueless. Every time Sara (Sarwat Gillani) wondered about something important, the director ensured that the viewers got to hear her thoughts. Sometimes expressions and gestures are not enough to convey the exact feelings of a certain character and things need to be spelled out loud and clear. When Arfeen (Faysal Qureshi) finds out about Saba's death and visits her grave, Sara finds it strange that a cousin her mother had not even seen for years felt so strongly about her mother's loss. There were many other times when I couldn't help but appreciate the director Babar Javaid for the clarity with which he presented the story on-screen.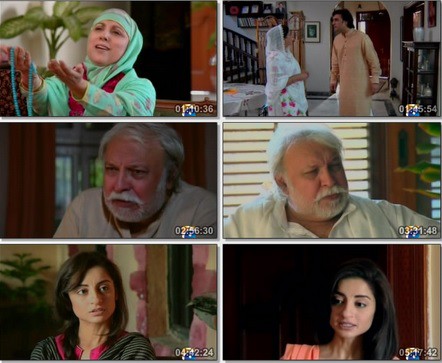 Meri Zaat Zara-e-Benishan is essentially a story of regrets, betrayal and self-discovery. Like most of Umera Ahmed's writings the story has a religious and spiritual element which leaves a very strong impact on the viewer. I must say that the different messages/lessons that were highlighted in the play could not have been brought forward in a more apt manner. Here are some of the messages in the play which you can't help but ponder upon.
The Inside Is More Important Than The Outside
How often do we judge people based on how they look like from the outside? Women who cover their heads and say their prayers are always considered more righteous than the ones who do not do both these things. Umera Ahmed touched upon a very sensitive topic by refuting this belief. Sometimes those who look pious from the outside can do horrible things too. Arfeen's mother (Samina Peerzada), who is considered as an exemplary woman by everyone in the family and his father who is respected by all do something terrible to someone who may not pray five times a day but is God fearing.
The conversation between Saba and Sara that was shown in one of the last few episodes was heart touching and very meaningful. I feel like I must quote it here….
Sara: Ami kabhi kisi ne ap ko buhat takleef di hai?
Saba: Nahi mujhe kabhi kisi ne takleef nahi di
Sara: Aur aap ne , kya ap ne kisi ko takleef di hai?
Saba: Shayed
Sara: Aisa nahi ho sakta, ap kese kisi ko takleef de sakti hein, ap tu itni ibadat krti hein aur ibadat krne wale log kese kisi ko takleef de sakte hein
Saba: Allah se mohabbat krne wale kisi ko takleef nahi de sakte, sirf ibadat krne wale de sakte hein. Mein Allah se mohabbat krti hun sirf ibadat nahi krti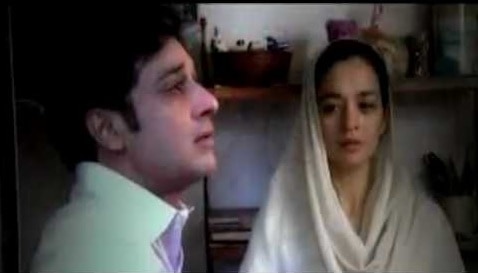 This scene and these dialogues have to be one of the many in this drama which are soul stirring. They leave you pondering upon things we don't often think about and shake you to the core!
Making A Mockery Out Of Your Religion Merely To Get What You Want In This World Can Have Serious Repercussions
Arfeen's mother was so blinded by her desire to keep her son from marrying Saba that she forgot all about the consequences of her actions. She did not think twice before making a mockery out of her religious beliefs and was actually very content afterwards, when she managed to get what she wanted. She had no idea what was coming her way.
Is Forgiving Others As Difficult As We Make It Out To Be?
I must say that the message of forgiveness that has been put forward by this play is beyond impressive. Saba forgives everyone, only to please Allah – it is so simple yet so complicated!
The following conversation of Haider with his father was very meaningful and deep.
Arfeen: Mera tu koi kasur nahi tha.
Haider: Aap ko yakeen hai papa ke ap ka koi kasoor nahi tha?
Arfreen: Haider, mein buhat pyaar krta tha Saba se. Agur ama yeh sub kuch na krti tu mein usay kabhi talaq na deta.
Haider: Sara qasoor dadi jan ka nahi tha papa, kuch kasoor aap ka bhi tha.
Arfeen: Mera kasoor sirf yeh tha ke meinay apni maa ki baat pe aitebaar kiya. Such aur jhoot ke beech mein tameez na kur saka….agur meri jaga tum hotay aur bazahir tumhari biwi gunehgaar sabit ho jati tu tum kya krte?
Haider: Mein? Mein usay maaf kur deta!!! Such aur jhoot ko janchnay ke liye Quran ko beech mein lanay ke bajaye agur aap aala zarfi dekhate huve un ko maaf kr dete, unke bazahair nazar anay wale gunah ki pardaposhi kur dete tu buhat si zindagiyan buch jati papa……agur ap yeh kehne ke bajaye ke mein tumhei talaq deta hun keh dete ke mien tumhei maaf krta hun!!! Aurat ko bhi maaf kr dena chahyhe….ghur, rishtey aise tootney nahi dene chahyeh!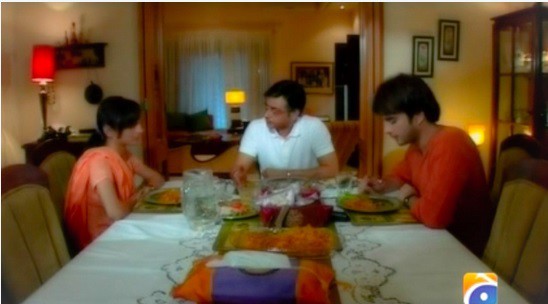 People Who Fear Allah and Respect Him Turn To Him In Adversity
Saba might have had a very difficult life in the world and all the people in her life let her down but it was this adversity that brought her closer to Allah. The conversation between Saba and Arfeen when he comes to take her with him was another impactful conversation – one which one can listen to over and over again.
Saba: Aap ne mujhe judge kiye Arfeen. Mujh Mein khot dekha tu berehmi ke sath mujhe sooli pe charah diya. Aj begunah paya tu phir mere pass a gaye. Kul phir se gunehgaar hone ka shuk huva tu phir se dhudhkaar dein gay mujhe.
Arfeen: Ab aisa nahi ho ga….tum meri mohabbat ka yakeen karo
Saba: mein gunehgaar hoti aur tub aap mere sath aa kur khare hotay tu ap ki mohabbat ka yakeen kur leti
Arfeen: kon hai Saba aisa jo kisi gunehgaar ke saath khara ho sake ?
Saba: Allah…..Allah hai na. Wo gunehgaar ki sunta bhi hai aur us ko bakshta bhi hai , us ko nawazta bhi hai.
Arfeen: Wo Rub hai Saba aur mein insan hon. Vo jesa hai vesa koi nahi ho sakta.
Saba: Haan jesa vo hai wesa insan nahi ho sakta…koi nahi ho sakta!! Faisla krna buhat aasan kur diya aap ne mere liye!!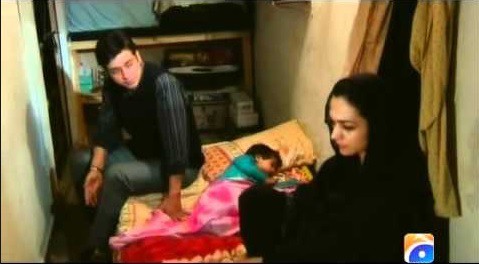 The play also emphasized the importance of marriage and how vital it is to try to make this relationship successful for both men and women. I think this was a very important message as well because in most of our dramas we are shown that it is only the duty of the women to make a marriage work.
While watching the play, I couldn't help but think how important it is for parents to have faith in their children. Saba's parents chose to believe what others were saying about her rather than their own daughter. They ended up losing their daughter forever.
Sara's track is very important in the story because it gives Arfeen and his family a chance to redeem themselves. If it wasn't for Sara, Haider would never have found out what happened in his father's life in the past. There were times when I felt like the story could have been more interesting if it was not shown in flashback mode.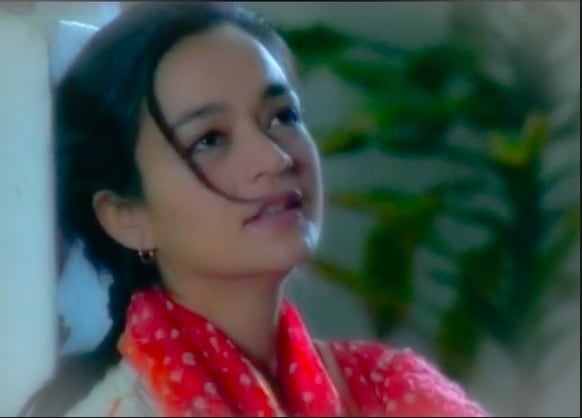 I found a few similarities between this play and Shehr-e-Zaat. Both of these plays are about a woman's journey of self-discovery which brings her closer to God. But I must say that MZZBN had more of an impact on me than SeZ. Saba's character has been beautifully portrayed by Sammiya Mumtaz and etched out brilliantly by Umera Ahmed. There are no loose ends in the story. The play has been directed very well too. Samina Peerzada plays a role entirely different from what we see her playing on screen and she does it so remarkably. Faysal Qureshi's character reminded me of his character in Qaid-e-Tanhai. He excels in showing remorse and regret. The scenes in which he is reminded of his past had to be my favorite as opposed to the ones in which he plays the young Arfeen.
The beginning few episodes were slow for my liking but the mystery element of the plays keeps you hooked to the screen. As the story moves forward, it is a completely different experience altogether. This drama definitely takes you on a spiritual journey and gives you a lot to think about. The drama is intense, heavy-duty, inspiring, extremely touching and poignant. The OST of the play has been beautifully sung and the lyrics are extremely heart-touching too.
I am surprised at the number of times Mehreean Raheal has played roles similar to the one she plays in this drama. She has to be one of those actresses who have been typecast to the limit.
Do share your thoughts about the play. I felt like I had to add all these dialogues because most of the viewers must have watched this play when it went on air so the dialogues may help some of you remember few of the scenes I mentioned.
Fatima Awan