Ohkay so, this is what a complete ending is like. I will also say that all those drama makers who are quite a fan of flashbacks should watch Dushman e Jaan keenly because they will get a lot of pointers on how & when to use flashbacks to add more depth to any situation. I am so glad that Dushman e Jaan ended on such a strong note. It began with a bang & continued flying higher with each passing episode.
Sarwat Nazir, Amin Iqbal, the producers & the entire cast of Dushman e Jaan should be very proud of themselves because it won't be an overstatement but it actually feels so good that we still have such drama makers who are capable of bringing something like this to the table. A strong storyline, flawless direction, phenomenal performances & consistent developments, as well as the perfect pace, made Dushman e Jaan a must-watch. I will say that I absolutely didn't see it ending this soon & as much as I am happy with the end, I am a bit sad that I won't get to watch it again next week. I guess it's time for a re-run!
Hatim's Secret & Rubab's Stance
This set of episodes wrapped the story up in such a phenomenal manner. It all started with the blackmailing & then Hatim getting exposed. What I really liked was that Hatim never gave up & although he knew that the chances of him getting exposed were high, he still didn't sit still & kept on doing what he could to keep things under control. The way Rubab found out the truth was also very convincing; she started getting hints & then picked up the pieces. It also goes to show that when things were in Hatim's favor, he continued to dodge the bullets with Rubab not overhearing his conversations with Fiza & Uzair but when his secret had to be out, it didn't take much effort for Rubab to find out. I really liked how the element of reality was integrated throughout these events because nothing seemed out of the blue & poorly conceived.
The highlight of these last episodes was Kamal's efforts in making amends. He actually deserved a second chance & even though Hatim did not allow him the luxury, Kamal ended up finding a way to prove his fatherly love to his only son. It was actually quite beautiful & emotional when Kamal confessed what Hatim meant to him & how he too longed for his presence in his life. Kamal & Fiza were very much on the same page, they both took a long time to realize that all that they were running after was nothing in comparison to the love that they had for Hatim. It was also realistic that it actually had to be something huge for Hatim to actually believe that Kamal had changed & that he actually was looking to start afresh. Kamal ended up proving & redeeming himself & for the first time, Hatim was now experiencing how important these relationships were as well.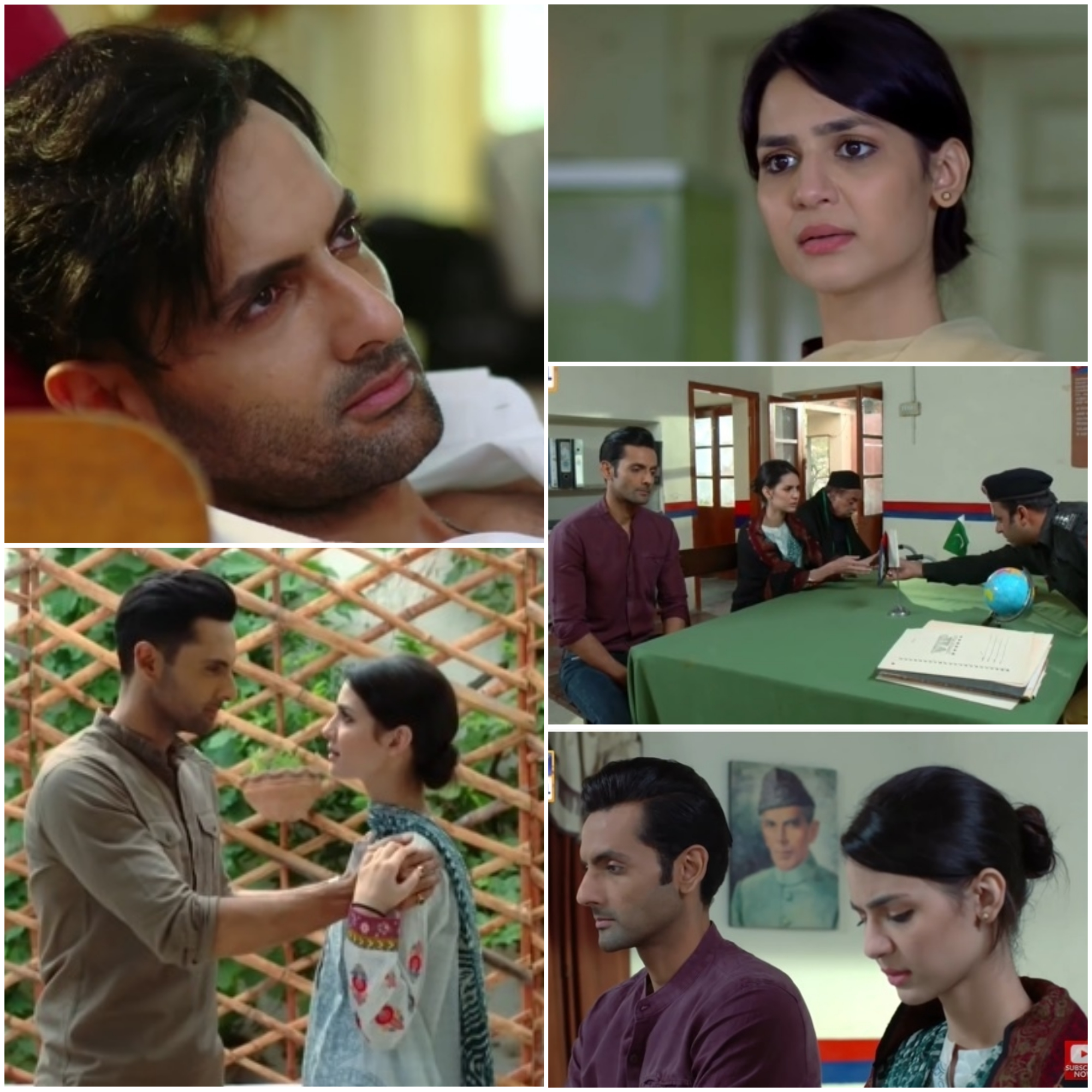 Rubab turned out to be a stronger character than what the viewers usually perceived her as. She stood firm & upon finding the half-baked truth, the way she reacted went to show that she was never going to shy away from voicing her opinions & letting others cloud her judgment. Rubab grew as a person & Ramsha's death didn't turn her bitter, but made her stronger to the point that she realized she too could fight the toughest battles. I was at the brink of being super upset with Ehsan when he walked to the police station with Rubab because at first he never showed interest in putting the culprits responsible for Ramsha's death behind bars, but now he was very much supportive of the idea that Hatim should be punished, that too when he did so much for the entire family. However, he too redeemed himself when he told Rubab to let go of the grudge because she actually found out the truth about Hatim.
Fiza & Uzair were really strong & nice characters too. The way they always supported Hatim & helped him deal with his guilt was one of the best aspects of the story. Rameez's faith in Hatim was another commendable factor because he could see through Hatim's sincerity. The way they all came together to show support to Hatim was quite sweet. I am usually always against the overuse of flashbacks & in some cases OST's too but when it comes to Dushman e Jaan, I for the first time loved the flashbacks which were used when Fiza told Rubab Hatim's side of the story because they included all the scenes of Ramsha – the character that all the viewers of Dushman e Jaan fell in love with. The OST of Dushman e Jaan was brilliantly used throughout the drama as well because it always added more emotional quotient to all the scenes.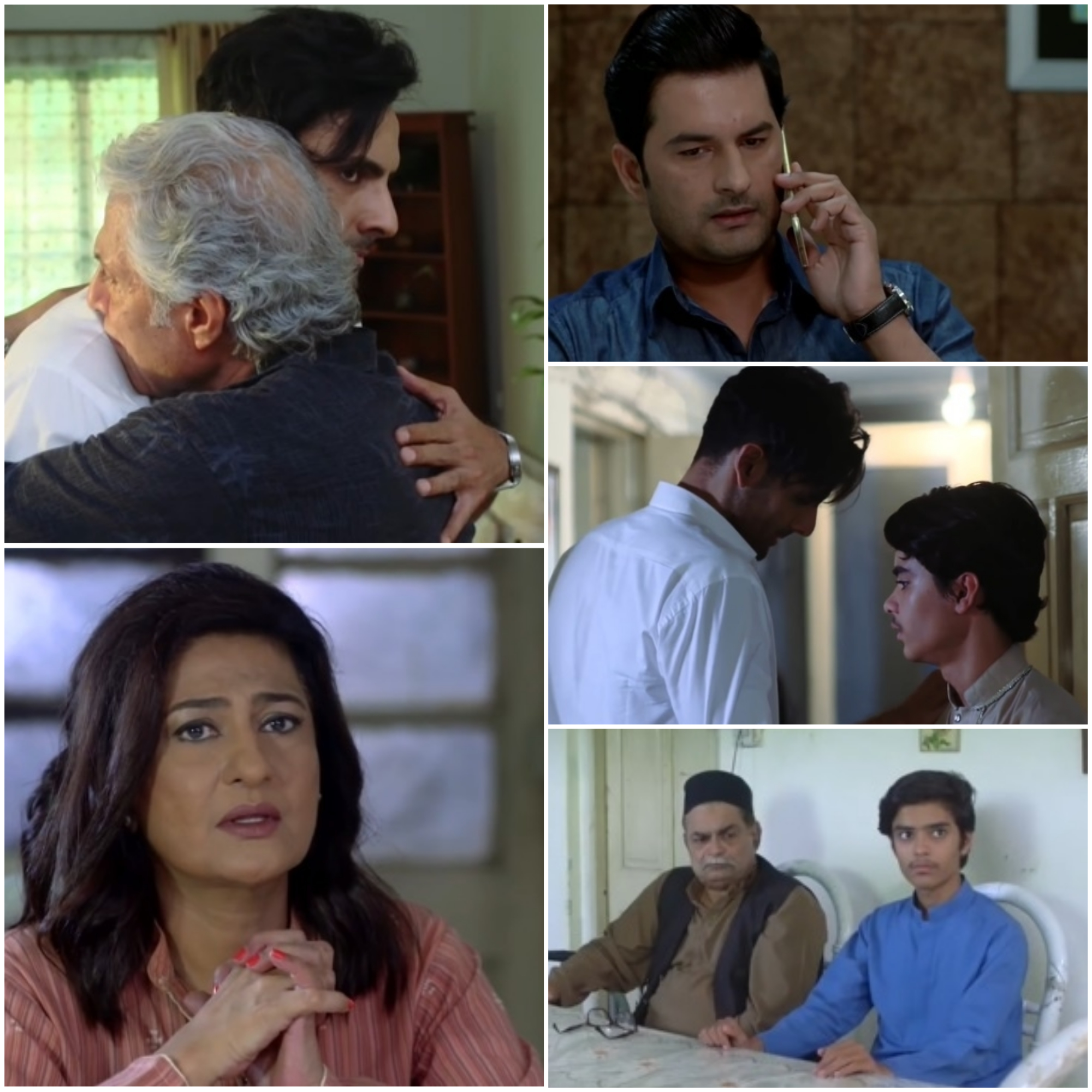 Phenomenal Performances, Strong Direction & Brilliant Script
Sarwat Nazir definitely writes some of the best love stories that I have come across. Hatim & Rubab's love story was beautiful too & these characters were performed phenomenally by Mohib Mirza & Madiha Imam. Mohib Mirza should take a bow for carrying this entire drama on his shoulders. If it weren't for him, Dushman e Jaan wouldn't have been what it is. The way he embraced the character of Hatim & portrayed it actually goes to show his caliber as an actor & I am sure after this project, he is going to be one such actor whose projects will be looked forward to by drama viewers.
Madiha Imam should be super proud of herself for elevating the level of this drama with her display of emotions as Rubab. It was beautiful how in the beginning, Hatim & Rubab seemed to be such a mismatch but they worked on their relationship & continued to help each other become better versions of themselves. Tooba Siddique also got to prove herself. I am sure it is because of her performance that everyone fell in love with Ramsha's character & she turned out to be the main reason initially why people started keenly following Dushman e Jaan. I am so glad they decided to keep these ending episodes purely about Hatim & Rubab & subtracted all the side tracks because they wouldn't have helped the situation at all.
I will be completely honest, when I saw Kashif Mehmood in the beginning, I was actually looking forward to his performance & thought his character will have a lot more to offer. Although Aqeel was a negative character I found Kashif Mehmood's acting quite underwhelming. I guess in this entire drama, the only actor who didn't quite perform well happened to be Kashif Mehmood, that is why his scenes lacked impact & didn't really have that in them to make the viewers curious. While watching his scenes, I actually felt he was bringing down the overall excitement that I had to see the ending Hatim & Rubab will have.
Imran Peerzada's acting also improved in the last couple of episodes & I felt his assertiveness actually added a lot more appeal to his scenes as Hatim's father – his dialogue delivery actually worked this time around. Saba Hameed & the actor playing the role of Uzair were brilliant. I am glad Sarwat Nazir showed us a mother like Fiza who not only acknowledged where she went wrong but continued to do what it takes to make everything right. The rest of the supporting actors also performed well & they too did justice to the assigned roles. Director Amin Iqbal led this entire drama with a lot of finesse & attention to detail, his approach towards this script was commendable & I am so glad he did not add any situations that would've slowed down the progress of the story. Sarwat Nazir deserves full points for bringing such an interesting script & keeping all the situations realistic. The dialogues were meaningful & some of the conversations were beautifully written. The entire team of Dushman e Jaan should take a bow. Please share your thoughts about the final episodes of Dushman e Jaan.
Keep Supporting,
Cheers,
Zahra Mirza.
PS: Apologies for the super late review. I went away for a little break & didn't know Dushman e Jaan would actually end this week. :/ Thank you so much to all the lovely readers for recommending me Dushman e Jaan & keeping the discussions under all the reviews alive & fun. I had such a great time discussing this drama with you all. :)