*drum rolls* Ladies and gentlemen, Hassan and Farah have finally tied the knot! Since it took such extreme circumstances for the two to get married, I am a tad bit relieved that they finally tied the knot in the fourth episode without further dragging because I was honestly sick and tired of the same monologues over and over again. I had already prepared myself for the worst so when I saw Farah's father all set for hanging himself, I wasn't shocked at all. This is not something I'd like to be joking about but seriously, our plays are taking emotional blackmailing to a whole new level! His intended stunt actually made him the savior of the day because that's exactly what was needed to make Hassan utter the six magical words: Mein Farah say shadi karoon ga!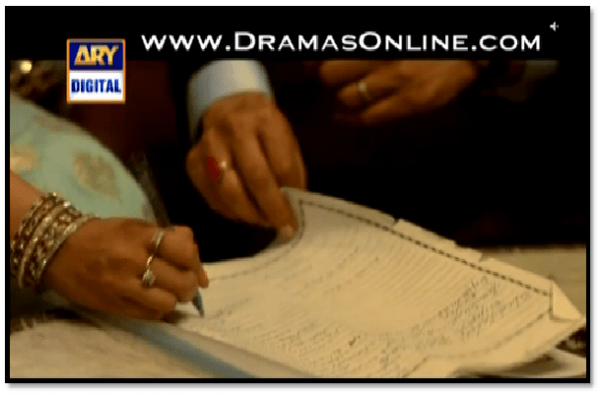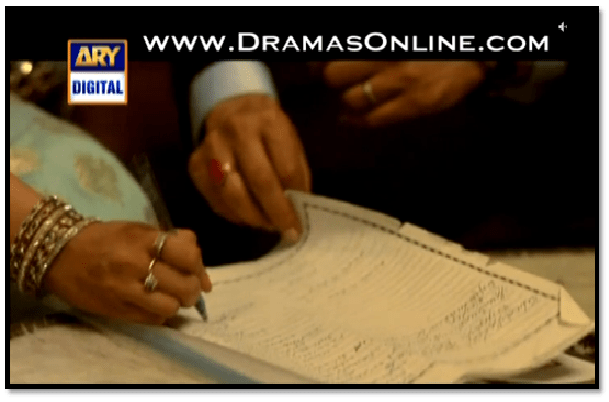 "Maana kay Hassan shadishuda hai, ek bachi ka baap hai magar woh Amir say laakh darjay behtar hai." Among the many implausible twists and turns of the plot, the most questionable one has to be the way Farah's parents don't have an issue with the fact that Hassan is married and has a seven-year old daughter. Believe me, this is the first time I've seen parents letting out a sigh of relief after finding a damaad who is not even an eligible bachelor. On one hand, they are too conservative to break off Farah's engagement with the guy she detests and on the other, they are liberal enough to accept a married man as their son-in-law. Hello? Farah is blindly in love (zzzzzzzzz) and if she thinks this entitles her to become a home wrecker, I think she should re-question her priorities! Everything is NOT fair in love and war. Period. Farah is struck by love and her parents are driving me up the wall because their decisions show a lack of forethought- they marry her off to Hassan by taking advantage of  Amir's absence. No matter how psychotic and short-tempered Amir is, I still think it was ethically wrong to take such a huge step without even officially calling off the engagement.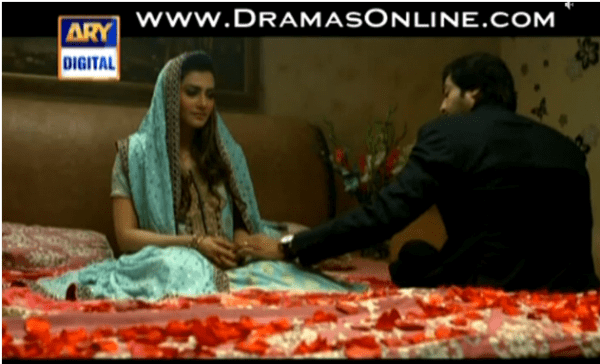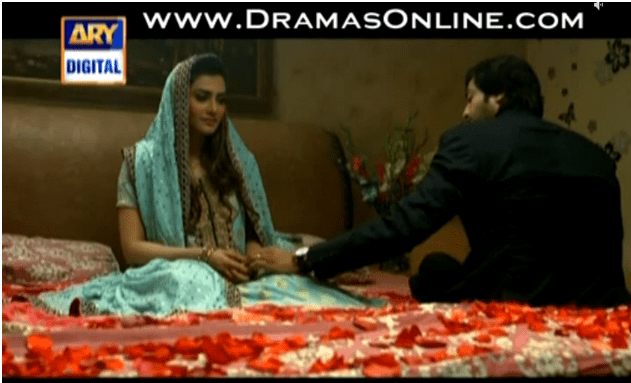 The writer clearly wasn't tired of all the pre-marriage drama because right after Hassan and Farah say, 'I do', another striking revelation embraces Hassan: Aisha is expecting! Perfect timing, no? Oops, now that I come think of it, I realize I didn't even mention Aisha in the earlier part of my review but don't worry, she is used to being sidelined and quite surprisingly, she never seems to mind :P About Aisha, I know she loves her hubby to bits but ever since Farah entered Hassan's life, the change in Hassan's attitude towards his wife and daughter became pretty obvious and you don't have to be psychic to guess that he has become faintly aloof and tense. Strangely enough, Aisha doesn't seem to realize that her significant other is not as loving and caring as he used to be and yes, we often saw Hassan messaging and calling Farah late at night but I don't know what was Aisha doing all this time! Also, Hassan is not even excited about his child  but I don't understand why can't Aisha put two and two together and come up with the conclusion that something is seriously wrong with her husband. She is gullible beyond belief and I am not liking her this way.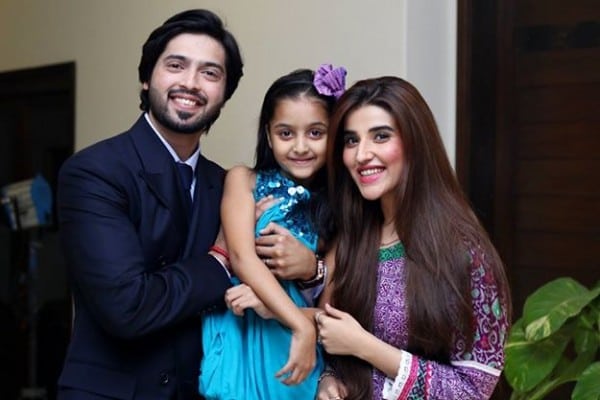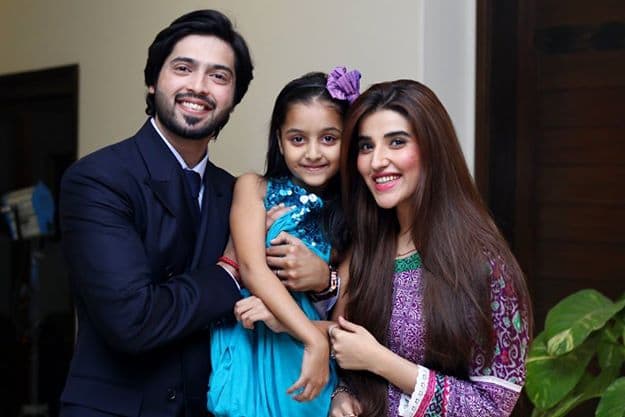 If there's anything that's working for Hassan, it definitely has to be his luck. I mean, while his pehli biwi is easy to fleece, his dusri biwi is proving to be quite saabir and as long as her piya's name is attached to hers, she doesn't have anything to worry about! Hassan is currently romancing with two young ladies  and this irritates me to the core! It's Fahad Mustafa's last play and I don't know why he wants to end his career with a character that has absolutely nothing likeable about it. Even though it was Farah who confessed first, I still deem Hassan the fasaad ki jurr because he took great interest in Farah since the beginning and this obviously gave away the wrong signals. I feel the writer wants us to assume that Hassan loves both his wives at the same time but I refuse to buy that.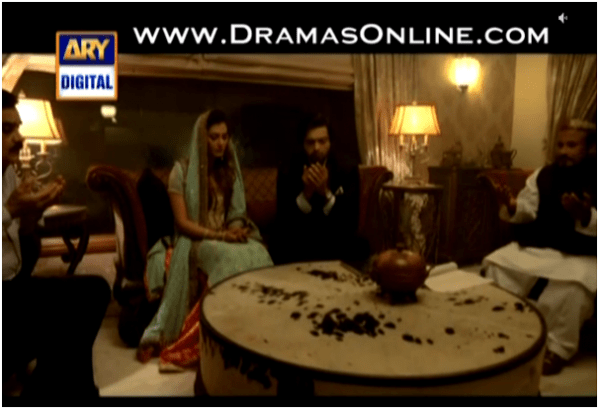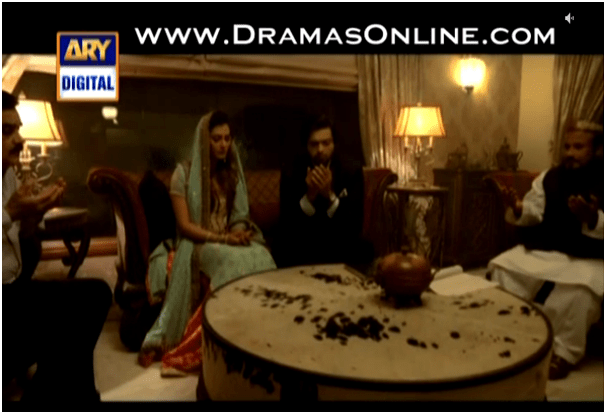 So this was it, folks! The lighting problem remains unsolved :/ I must say the OST is really nice and easy on the ears and somehow makes it easier to stand the extra-long scenes :)
Are you watching Dusri Biwi? Share your thoughts!
P.S:  Naya saal mubarak ho doston!! God bless you all :)