If there's anything I'm learning from my experience of reviewing Dusri Biwi, it is definitely 'controlling the urge to lash out!' Throughout this episode, I kept on reminding myself, 'Calm down- it's just a play.' There's absolutely nothing likeable about Hassan. Period. That's one way to express contempt for him in a 'civil' way. But actually, this Hassan guy makes me go ballistic because seriously, there is a limit to dhitai and besharmi or at least I thought there was!! 'Sab kuch itna achanak hogya' and 'Mein Farah ko khona nahe chahta tha'- that's how Hassan explains why he married Farah and you know, I felt like punching him in the face when he said,'Shayad koi kami thi!!' But thankfullyyyyy, someone give an award or something to his friend (the ONLY sane guy and voice of reason in this play so far) for saying all those things I wanted to say for sooo long. I would just like to comment that Hassan's life was next to perfect and there was no void to fill, agar kami ki baat ho tou sirf Hassan mein sharam aur decency ki bohat zyada kami thi!!
And now for something that gave me this what-on-earth-am-i-watching feeling! Look, Pakistan may be one of the backward countries of the world but come on yaar, khat-o-kitabat? Ab itnay buray halaat bhi nahe huay bhai!! Give me room to breathe, please!! Did Amir ever come across as a person who'd choose to write a letter, out of all effective communicative means, for explaining Hassan's infidelity? Face palm! Amir, who was supposed to be a force to reckon with, drops by to deliver this letter personally but since he's a complete nutjob, he doesn't wait for Aisha's arrival and hands over the letter to the house maid. Andd this calls for a double facepalm. Hassan gets hold of it and well, Amir is behind the bars. Wow, the police are super fast these days. I am actually glad he's out of the scene because I realize he was all words and no action.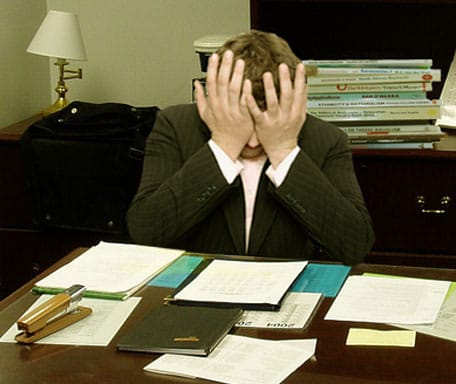 I remember talking about Aisha's gullibility last week and my my, her gullibility graph is sloping upwards to say the least. Farah's call today was enough to confirm all suspicions and the excuses Hassan gave were downright lame but Aishaaaaa, I don't know what would it take to shed Hassan's ideal image off her mind. A few serious monologues and then what? Hassan's phony kind words and lo and behold! Biwi No.1 is happy again.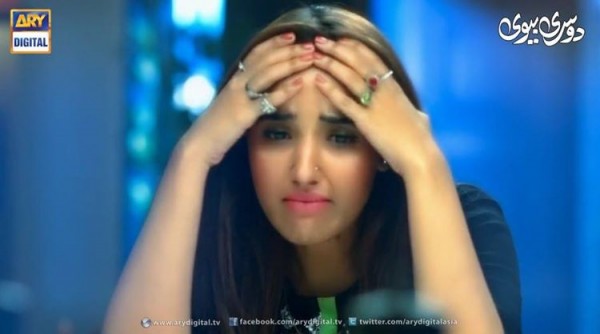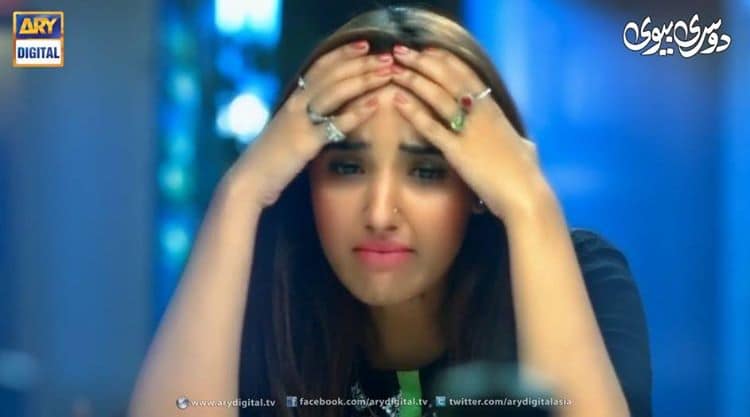 One thing that baffled and infuriated and rendered me speechless at the same time was how Hassan flew off the handle and scolded Farah when she announced the big news. I mean, family planning, anyone? If you don't wish to have kids and your wife falls pregnant AND you react to it by scolding and blaming HER, then you should probably google: what's the easiest way to commit suicide? But no, he won't do that because torture abhi baqi hai meray dost!
Well, the heavyduty part of this episode was Aisha and Hassan losing their child. Trust me-I don't wanna sound insensitive but I couldn't feel for them. Believe me- I tried to! Hassan is shedding tears right now but I'm sure very soon it will dawn on him: hey, I have a Biwi No.2 who is alive and kicking, oh sorry, expecting!! You see, perks of having two wives? All jokes apart, it's the writer's frame of mind that makes me wince. *sighs* And yes, once upon a time, Fahad Mustafa was a choosy, mature actor. *weeps*
So that's what the episode was all about. Don't forget to share your thoughts!
Maryam Mehdi