Marriage is a beautiful bond which ties not only two people into a relationship but unite two different families as one. Now that the weddings are more like an attention seeking event in the showbiz industry, the audience always wants to know all about their favorite celebrities and the happenings in their personal lives.
Ehsam-ul-Haq has recently been going through a real tough time in his personal life. He was married to Faha Akmal, a Britain resident, the event was covered by media, making it as one of the most prominent marriages of the year. The couple also appeared on different shows and was seen passing cheesy compliments about their newly settled life but seems like things couldn't work out for the two of them who have finally signed the divorce papers and are free all over again.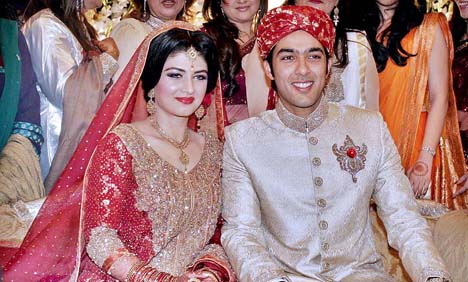 The news is surely not a new one and has been a controversial topic in the showbiz industry since July when the news first emerged on Media. Though, the parents of both the parties denied the news by claiming that there is no major dispute in between the couple but Faha was honest in replying that things will soon be ending between her and Ehsam.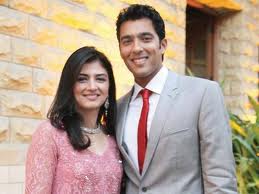 Ehsam, who recently visited 'special children home' at Lahore, told media bluntly that all his bonds, relations and memories with Faha have reached their end and they share nothing in between at all. He said that he is now all focusing over his career and has no plan to remarry for a while. Though, he is hopeful that at some point in life, he will surely think about his second marriage.
Have a look at the video here:
It is really unpleasing news that the most anticipated marriage has failed badly.
All for now,
Wishes,
Nida Zaidi