This show captured my interest when I was once flipping through the channels and I saw its promo with the beautiful OST in the background. The show attracted me enough to watch it and review it too. And after watching the first show, I am glad that I gave this show a try because the story looks amazing so far!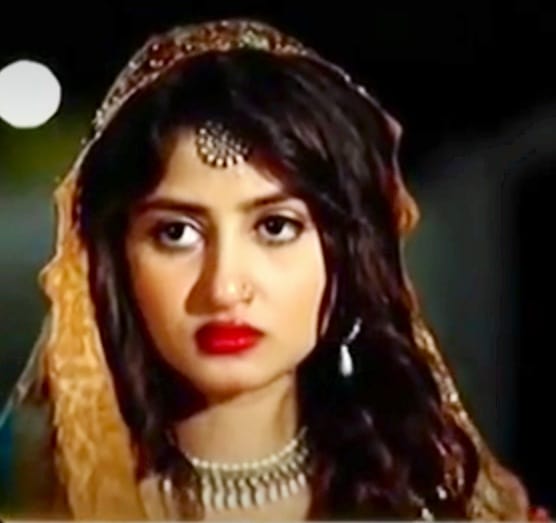 The first episode revolved around the wedding celebrations of Qudsiya (Sajal Ali), the female protagonist of the show. She is an average middle class girl with no big dreams and a practical approach towards life; she just wants to lead a happy married life like any other girl. But unfortunately, her to be in-laws are one of those people who put pressure on the girl's family to give huge dowry which they simply cannot afford.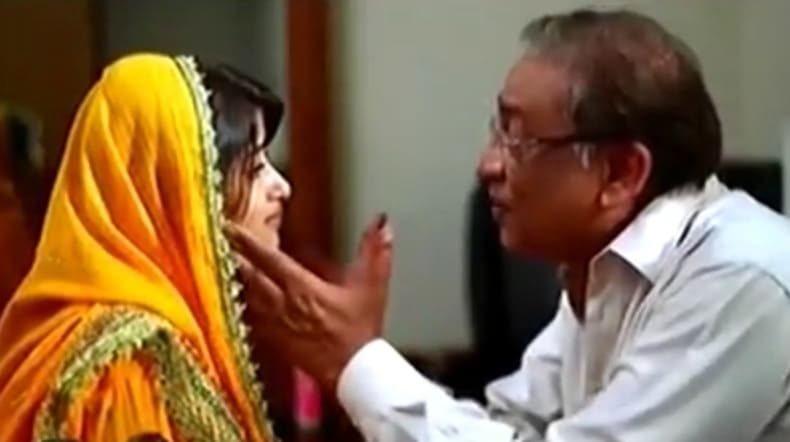 I never understand why the girl's parents think that if they fulfill the demands of her to be-in laws then she would stay happy there. Qudsiya could have gotten better proposals than Shehzads' and I failed to understand why her parents kept on fulfilling their demands one after the other when they should have broken the rishta a long time ago. Qudsiya was upset to see the way her parents were worried all the time because of her dowry, and she even made the decision to break the marriage. But thanks to the emotional blackmail done by her father, she had to give in and change her decision.

We saw Aaliyan (Shehryar Munawar) in only one scene, but that scene was enough to make me fall in love with his character. He is the son of an established business man, and he may seem like a stern and practical business man, but there is softness in him that shows that he might be rich, but he is not arrogant or spoilt in any way. He treated Zaheer (Qudsiya's father) with respect when he came to his office and although he refused him to give him the loan he wanted; he did not insult him in anyway but just straight forwardly told him the reason why he could not give him the loan, and I found his reason somewhat reasonable too. No firm would loan their employee an amount as big as 10 lakhs after it had already provided him with financial aid.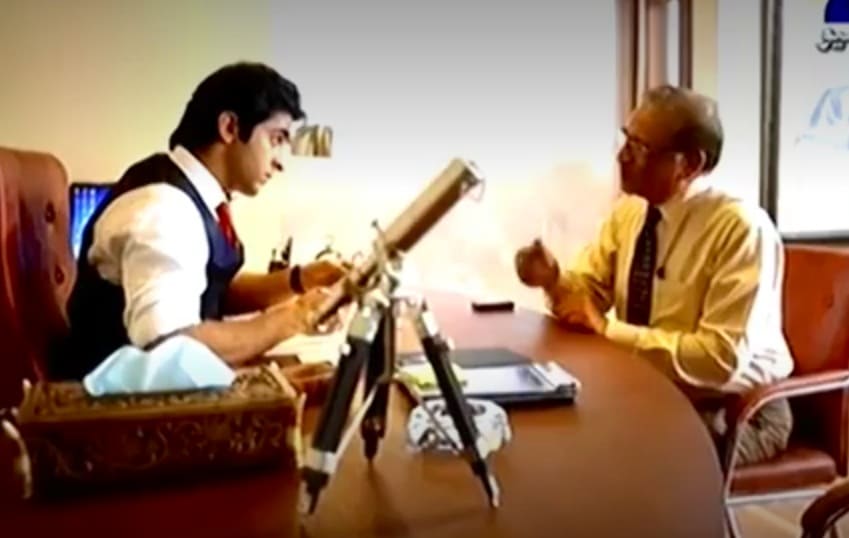 The rest of the episode mainly revolved around the taunts and humiliation that Qudsiya's family had to suffer because they could not live up to the expectations of her to be mother-in-law. Now Qudsiya's marriage depends on the car that her in-laws had demanded, and this will most probably be the reason why her marriage would break. Cliched, right? Dowry is a social evil and the sad fact is that it still highly influences our society, and there are many people like Qudsiya's in-laws that still exist in our society.
Sajjal Ali was truly brilliant in all of her scenes in this episode and her performance is definitely worth looking forward to. Shehryar Munawar was seen in only one scene but his performance in that scene was power packed, and I am really looking forward to see more of his scenes in the show. I want to get more insight into his character as I found his character very intriguing. Mohsin Mirza has also done a superb job with the direction of the show! Each scene had depth to it and was very well directed.
We all know what is going to happen next, thanks to the promos. I really wish they had not revealed this suspense though. It would have been more exciting to watch the show if we did not know how Aaliyan would get married to Qudsiya.
I feel that this show has a lot of potential and its pace is also very smooth so far. Those who have not seen the episode yet, do watch it for Sajjal and Shehryar's performance. You would find some scenes worth skipping too, but overall it was a good episode.
Do share your opinion about the first episode as I would love to hear them!
Till Next Week!
Mariam Shafiq