Loved this episode of Farwa Ki ABC, it was picture perfect in terms of story and execution and not to mention Gogi's hilarious dialogues and Ahmed Hassan's superb acting. I can watch Gogi's scenes over and over again and they will make me laugh every time!! It is amazing how a man who is technically not a likeable person at all can actually be so likeable mostly because of the way Ahmed Hassan has translated this character on screen. Gogi's wit coupled with his very own interpretation of people makes his character one of the most amusing ones I have ever seen on screen. When he is with Silky he discusses Farwa like he knows her inside out – someone who is close to him but while discussing Silky with Farwa he always makes her sound like someone he knows well but is not at all special which makes me want to see these two together yet again but I also do not want Sir Mustansar to be left alone. I hope that we see an ending that makes everyone happy because I love all these characters except for Sir Mustansar old love and all of them deserve something good.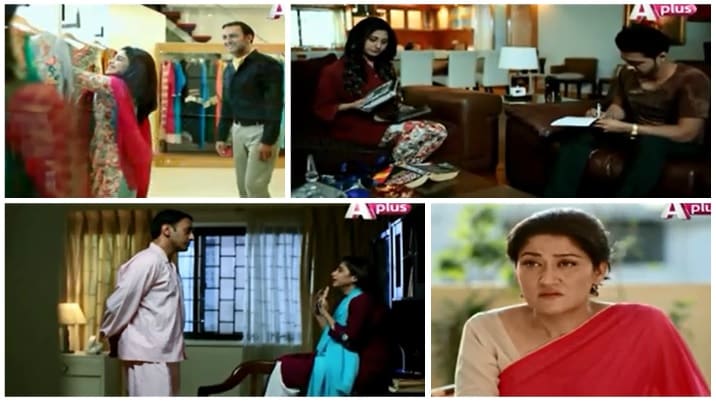 This episode showed exactly why Silky was introduced in Gogi's life but is she really achieving what she wants? There are times when you feel like she is but there are many other times when you feel like Gogi wants Farwa and Farwa alone and Silky isn't that much of a 'distraction' after all!! Silky is slowly trying to create misunderstandings between Farwa and Gogi and Tanveer is also there for the same reason. I must appreciate Amna Mufti for creating comic characters that have depth; they are intriguing and intelligent people who do not really know what they want from life. That is something that is true for every character in this play except for Sir Mustansar of course!
It was good to see Farwa's mother trusting her daughter once again although this time around too Farwa is only playing games with her mother. I absolutely love the colors that Irsa Ghazal has chosen for this serial and same is true for the picture quality of this play. This episode had to be one of the most well-directed episodes of this serial, every scene added something to the story and every conversation was either amusing or enlightening. Adnan Jaffer is fast becoming one of my favorite actors, he always nails every character he plays. Sonia Hussain is cute and adorable as Farwa and I have never liked Pari Hashmi better in any other role.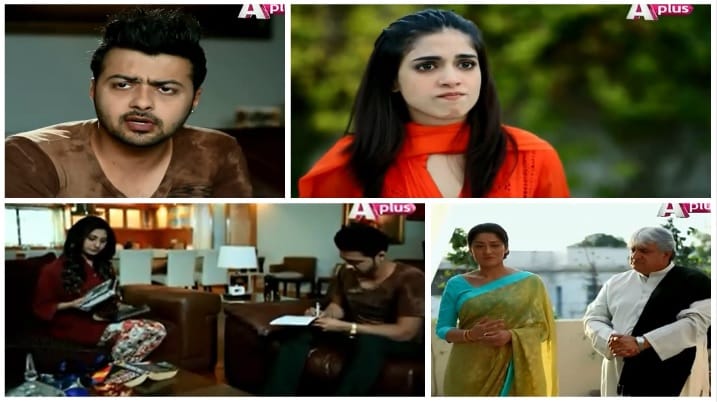 Farwa Ki ABC might not be the hit of the season but this play always proves to be a breath of fresh air. The entire team has done a commendable job and it is great to see something different on screen. It isn't very often that we get to watch a play that has so many characters that keep your interest alive for this long.
Did you like this episode of Farwa Ki ABC just as much as I did? How many people want to see Farwa with Gogi and how many of you think Sir Mustansar is the right match for Farwa? Don't forget to share your thoughts here.
Fatima Awan