This episode was definitely not as funny as the last one but there was a great deal of development in the story. Asma's 'move' did not come as a surprise at all and it wasn't surprising to watch Junaid dancing to Asma's tune too. Honestly speaking after finding out the real reason behind Junaid's interest in Farwa I am actually happy that Farwa did not end up getting married to him. The best way to sum up how I feel about Junaid and Asma's marriage would be to say that both of them deserve each other!! Junaid can live the rest of his life relishing the fact that he is married to Asma Ghaznavi. So what if she does not give him an ounce of respect, Junaid is obviously not looking for respect! These two actually make an interesting couple!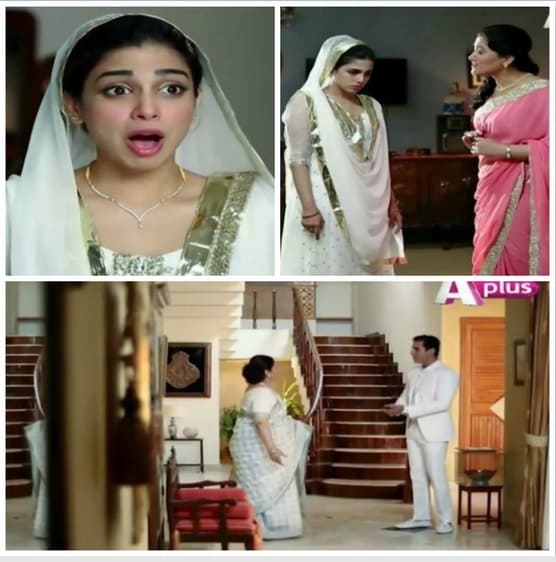 Farwa and her teacher's marriage however was rather sudden but I have a feeling that her teacher might be putting up a show in order to teach Farwa the lessons he could not teach her when he was only her teacher. Farwa's reaction after this "marriage" went to show that she was never interested in her teacher just like she never felt anything for Changez but she only went ahead with this marriage because she did not want to spend the rest of her life with Junaid. I must say that the only comical scenes in tonight's episodes were the ones with Farwa in them. Sonia Hussain nailed it as usual.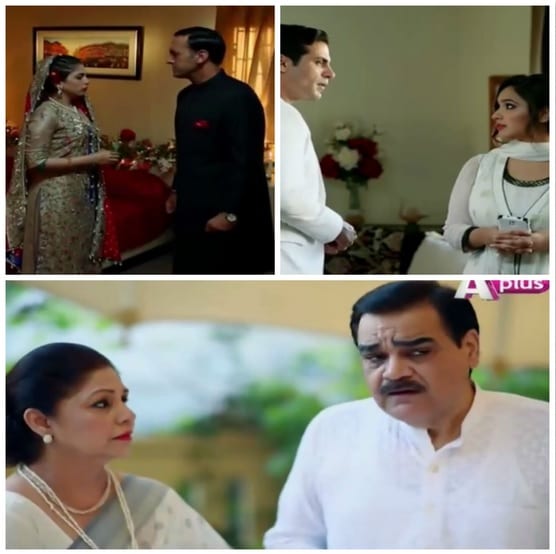 Few of the scenes seemed too long like the one in which Farwa's parents were waiting for the groom to arrive and later on when Farwa's mother cries because she thinks her daughter is never coming back. The decor for the engagement function looked beautiful. The way Asma 'consoled' Farwa's mother was pure genius! It also went to show that she did not have a high opinion about anyone else other than her teacher. She seems to enjoy finding flaws in people! The only reason Asma enjoyed getting married to Junaid was because she knew she was 'stealing' him from Farwa. Asma's character is anything but positive but the actor playing the role is doing a commendable job. The make-up artist deserves full marks for making everyone look great in tonight's episode and the director deserves due credit for dressing everyone up in a way which adds to the comic element of the play in some way.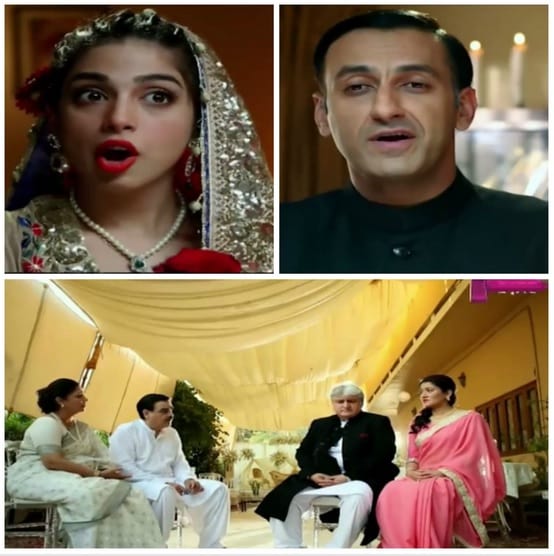 I missed watching Changez in tonight's episode especially because he always gives me something to laugh about. I must admit that I was expecting much more from tonight's episode after the humorous episode last week but even though it didn't meet my expectations it gave me a reason to look forward to more. I am pretty sure that Farwa and her teacher are not really married or you can call it my wishful thinking! If Farwa really does end up spending the rest of her life with someone old enough to be his father then this would be the second time we will see Sonia Hussain pairing up on-screen with someone much older than her.
How many of you watched this latest episode? Do share your thoughts about it.
Fatima Awan