Jin mardon ki farmabardari bolne lagay samjho vo dhoka dain gay…farmabardari bolti nahi hai nazar ati hai jo mujhe yahan nazar nahi aa rahi !! Uzma Gillani manages to leave her mark every time she makes an appearance in this drama. She has breathed life into her character by giving it the emotional edge which I am certain no other actress could give. This episode revealed a lot more about the leading characters in the drama. Tabbasum's first husband was unfaithful to her and she blames him for all her bitterness. She wants her children to know the truth about their father and she desperately wanted Haider to tell Paymaan what her mother had gone through in the early years of her marriage but Haider wants Tabbasum to move on, something which she is not capable of doing. Tabbasum's character is very interesting just like all the other characters in the drama. For once we are getting to see characters on screen which are not black and white.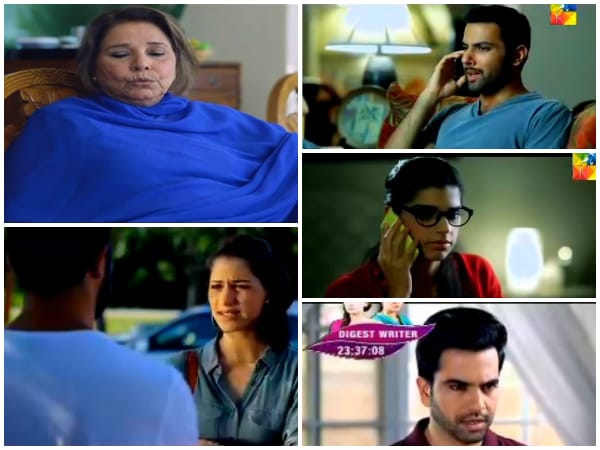 Sara appeared to be a simple woman whose sole concern was her marriage but now her insecurities are getting the best of her. Her desperate attempts to stop Paymaan and Imroze from getting married went to show that she is quite capable of playing games. After trying to use Shams, Paymaan and Roomi to have things her way Sara convinces Paymaan to get Tabassum's blessings so that there can be a misunderstanding between Shams and Paymaan. If Paymaan is going to marry Imroze then it suits Sara better if she does not continue living with them. Sara knows only too well how Shams feels about his mother and she is trying to make the most of the given situation. I must say that I could not have imagined that Sara would have this side to her. Her past meetings with Imroze are going to play a pivotal role in taking the story forward.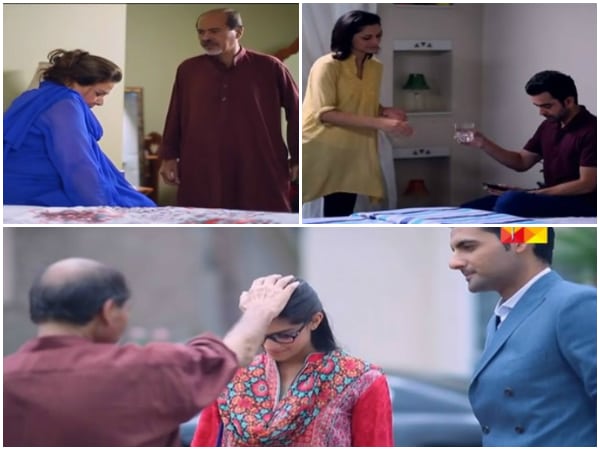 Mohib Mirza and Sanam Saeed have great on screen chemistry and their scenes are well very written and directed as well; the romance between the two does not make you uncomfortable but Imroze's feelings for Paymaan are a classic example of love at first sight which is usually very unconvincing. Similarly, Roomi's sudden interest in Paymaan solely because Sara lied to him is quite unbelievable too. Roomi is good looking, he has a charming personality, he is intelligent and he seems to be quite well off financially too so why would he be even be interested in considering Paymaan's proposal when he did not even have feelings for her in the first place. On the other hand, Paymaan's response to Sara when she talked to her about Roomi was more relatable. She does not have feelings for him and she knows what she wants.
Firaaq has been very fast paced till now, the acting has been top-notch with the exception of Cybil Chaudhry's accent everything is picture perfect and every episode is edited and directed well. The characters are interesting and the story has been very unpredictable till now. I hope that we won't be seeing Noor Hassan wearing the same T shirts all through the drama! The best scenes of tonight's episode had to be the meeting between Imroze and Tabbasum and the conversation between Paymaan and Imroze afterwards in the car.
Do share your thoughts about this latest installment.
Fatima Awan