This episode of Ghairat covered all the developments flawlessly and I definitely liked it more than the first episode. I feel that this entire episode however could have been far more impactful if the promos of the drama did not reveal so much. Viewers (like me) who had already watched the promos knew that Iqra's character would end up like this therefore there was no surprise factor at all. For instance when Usman pretended he had forgiven Iqra, I wasn't wondering what his next move was going to be. Overall, the situation leading to Iqra's decision and Usman's actions were covered convincingly. Some of the dialogues in tonight's episode however sounded too artificial perhaps because of the way they were delivered. Sundas Tariq was phenomenal in the scenes in which she had no dialogues because her expressions and body language was faultless but her dialogue delivery in tonight's episode especially when she tells Saba to change her outlook towards life was disappointing. Iqra Aziz and Muneeb Butt on the other hand have been performing surprisingly well throughout. Both of them are likeable in their respective roles and look good together too.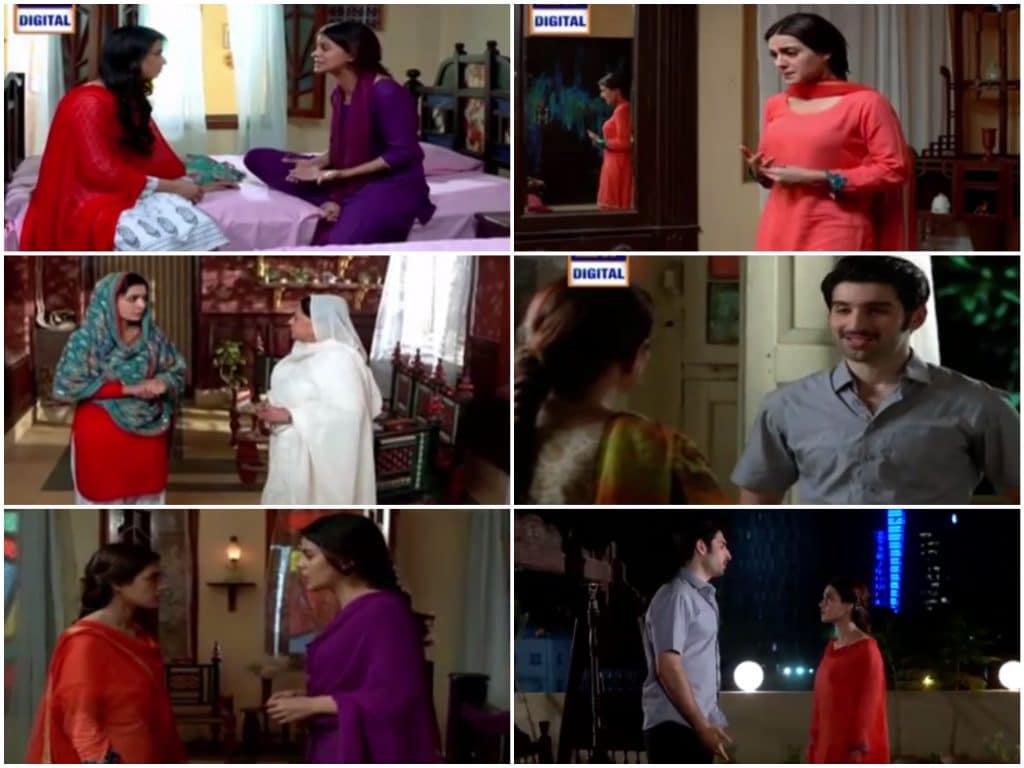 This episode opened with Shagufta telling Saba's mother that her brother had spotted her with Zohaib. This particular situation was handled in a wise manner by her mother and as a result of that Saba had reason to hope that it won't be that difficult to get married to Zohaib after all. The entire situation changed drastically when Iqra decided to elope with Junaid. This part of the story was shown brilliantly and it was covered quickly. The fact that Iqra was killed after she entered into nikkah with Junaid gives him the right to file a case against her murderers. Also, Junaid's SHO friend is not going to let Usman get away with this easily. I feel that ultimately Usman's mother will forgive him and that is how he will be released. While talking to her friend, Iqra mentioned that her phupo too had been killed which basically goes to show that what happened to Iqra wasn't happening for the first time in the family. I also liked how the mother's reaction to this entire situation was covered. It was good to see that the writer did not make the mother an accomplice to the murder. She tried to stop Usman but she was dragged away. She has been shown as someone who does not have a lot of influence in the house but at the same time it was hard to believe that she could not predict what Usman was going to do to her daughter and tried a little harder especially since this wasn't the first murder in the family. Overall however it was much better than showing that the mother supported Usman and did not try to stop him.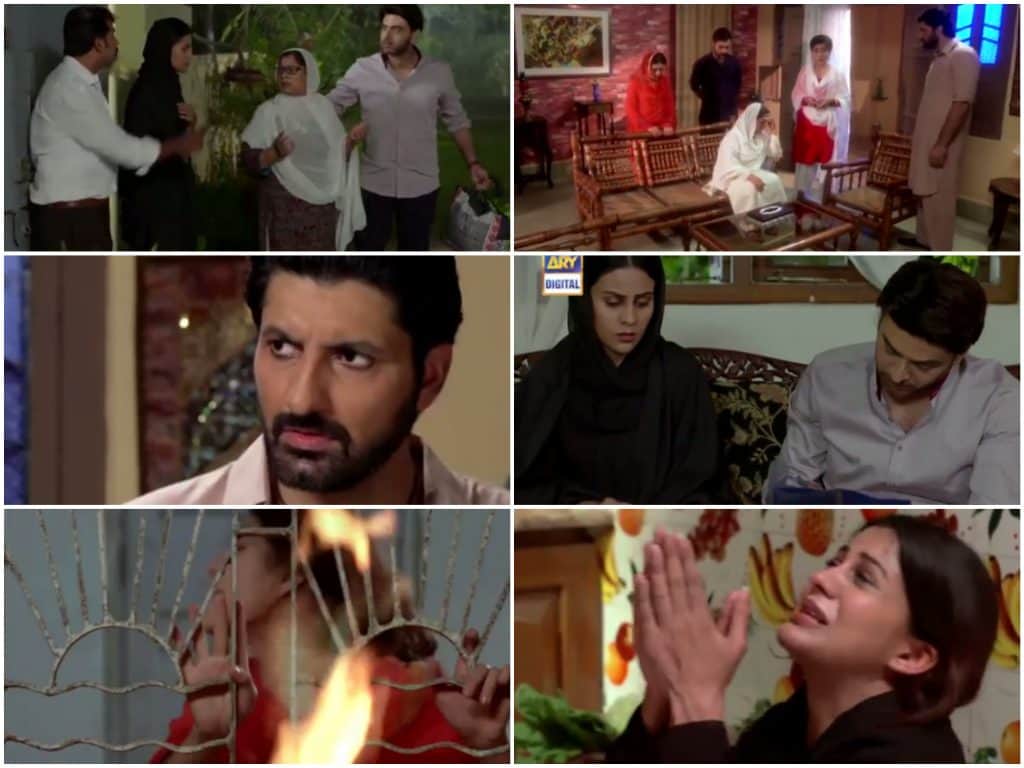 The contrast between Zohaib's family and that of Saba's was once again very obvious in this episode as well. Zohaib's character has been translated on screen in a fine manner by Muneeb Butt. Zohaib can give Saba the kind of life every girl deserves but it is not going to be easy because Shagufta will probably want Saba to get married to her brother. Saman Ansari is continuously seen playing characters which are completely different from each other and she excels in each one of these roles; I truly appreciate her versatility.
The last scene of tonight's episode was directed really well which is why it was also very disturbing. It made you question the sanity of all such brothers out there who kill their sisters to save their so-called "honour"!
This episode of Ghairat was fast-paced and had a lot of important developments to its credit. I am looking forward to the next episode and most importantly want to see how this entire incident has effected Saba.
How many of you watched this latest installment? Do share your thoughts about it.