For those of you who haven't caught up yet, let me do you a favour- here's a quick recap: Goya is the story of a burger bacha, Omar who has spent his entire life in a bubble. He meets Mohini, a bun-kabab, who is a street smart tomboy, independent and not someone you want to mess with. I think our writers need to outgrow the Disney fetish and realize that not every rich guy/ middle-class girl needs to be a caricature. The excessive use of Sir in the rich household vs the casual referral to the mother by name in the middle-class household- we can easily do without these. Must all middle-class girls be tomboys? And what is with the repeated use of the word training? It is demeaning almost like comparing a human being to an animal. Apki training bilkul sahi hai… I was already trained for it… Ab mujhe writer ki demaaghi salaiyaton pe shukk honay laga hai!!!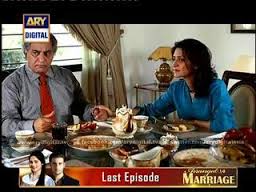 It's one thing to want control, it's another to destroy everyone else's self-esteem! Sr. Hashmi is struggling with the horrors of his past which is probably why he is the way that he is. Tumney wohh aag nahin dekhi hai jo maine dekhi hai. How does a man with so many resources not bother to seek professional help? With someone having as many trust issues, you'd think he'd be scheduling weekly visits if not daily! Correct me if I'm wrong but didn't Omar mention that he was an American Citizen last week? So what's up with the Green Pakistani Passport? Ali tries to help out his buddy by booking a flight for him- and the travel agent just happens to be part of Sr. Hashmi's intelligence network. Let me get this straight, Sr. Hashmi doesn't want his son to leave but he goes ahead and pushes his buttons by belittling him- Mujhe laga ke meray bete ne koi toh mardon wala kaam kiya… Magar nahin!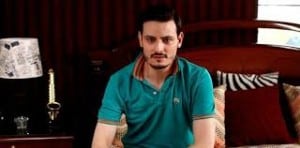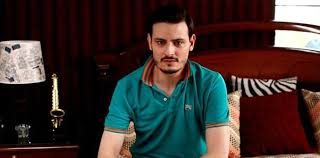 So bechara Omar is caught and can't escape and Mrs. Imtiyaaz has to bear the brunt- she is humiliated by Sr. Hashmi but it doesn't surprize her- Unkey dil mein hamdardi, izzat aur ehteraam jaisa jazba koi hai hi nahin… Mrs. Hashmi who can't act to save her life, develops a soft spot for Mrs. Imtiyaaz and tries to explain her crazy husband's state of mind- Jo itney barey barey faisley demaagh se karte houn wohh dil se kya soch saktey hein… Hain? Who says you can't be human if you're running a business! Geez, yet another caricature here- the businessman without a heart. What could've been a powerful conversation turned out to be flat thanks to the monotones used by Tara Mahmood- Temporary emotions par permanent decision nahin liye jaatey. For someone talking about emotions, she couldn't possibly be more void of them. See, now I get how these two have stayed married- both are devoid of emotions and inn tamaam rishton ko jo jazba joray rakhta hai wohh hai paisa!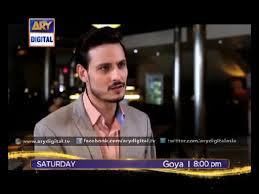 Time for the second chance meeting of our main leads- Mohini is waiting for Asma to get off from work (remember, Asma works in a hotel and Omar's father owns an office on the top floor?) and Aunn/ Omar decides to confront her:
Omar: Pehley aapney meri insult ki phir character assasination ki TV par, aur kya chahti hein???
Mohini: Iss waqt toh mein sirf yeh chahti houn ke aap meri ammi ko jaldi se chutti dein taakey mein ghar jasakoun…
Omar: Aapki Ammi?
Mohini: Asma Mirza
Omar: Oh, wohh toh kaafi polite aur well-mannered khatoon hain… Age mein bhi apsey kam lagti hain…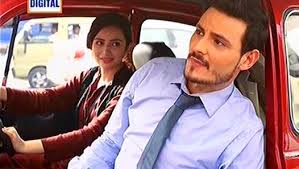 And after this conversation, the two of them decide to go out for coffee. Mohini helps him dodge his guards and drives him to Tariq Road- that scene was poorly executed with a fake background while Mohini was driving in her khataara car and seeing how Omar was sweating up a storm decided to treat him for gola ganda (snow cones) instead. And this was the premise to consolidate their feelings- Love at First Bite! Omar was over-the-moon having never experienced the wonders of gola ganda before nor the freedom to travel guard-free. After narrating his life changing experience to his bestie, Ali, he decided to quickly take Mohini out for rolls! Yahan bhi naak kataadi hai, Bhai! Larkiyan larkon ko lekar nahin jaati… Gola ganda aur rolls khatey khatey, he shared his views about not wanting to get married young, etc, etc.
Speaking of marriage, Sr. Hashmi is adamant to play matchmaker and invited Saleem & Co over for dinner. So Saleem Sahab has a daughter, Zara and son, Junaid who is perfectly okay with the idea of being trained. Good boy! What I don't get is why he was trying to patronize his would-be damaad by bringing up Obama ki foreign policies and the hotel business. Inn ko shaadi karani hai ya nahin? And what surprized me even more was how the otherwise haughty Sr. Hashmi didn't tell him off the way he does to just about everyone else.
Episode 2 and the one thing I can say is that the story is moving along but it has failed to create that WOW factor. I'm definitely enjoying the pairing of OKB and Sana Javed and those few scenes of Ali but that's about it… It's an interesting story but there's just something missing. Maybe next week? And someone, please fix the lighting!
Yours in watching,
Kanwal Murtaza