Things moved forward at a snail's pace in the last few episodes but this episode was like a roller coaster ride!! The entire episode proved to be a visual treat but the pace at which the story moved forward was actually quite confusing. This was definitely an engaging episode which left me with a lot of questions but kept me glued to the TV screen nevertheless. Aabis Raza needs to learn the art of covering the developments in the story in such a way that they neither feel rushed nor too slow. The first half of the episode was perfect in every way; I could completely relate to Paymaan's state of mind and after quite some time now Sanam Saeed was really into her character. Paymaan blamed herself instead of blaming Imroze. The way Paymaan's family came to her support was touching and it made the whole scenario interesting rather than dull and depressing. Paymaan and Tabbasum's reunion was shown beautifully too. Paymaan's dialogues were written very well, they reminded me why I fell in love with this play in the first place. I felt like the old Paymaan who we saw in the first few episodes before she met Imroze was back once again; she was sad but she spoke her mind and that too in a way that was impressive. Paymaan looked for answers desperately but nothing could explain Imroze's disappearance to her.
Roomi's loyalty to his friend is surprising and almost unreal. I still find it impossible to relate to the fact that he has feelings for Paymaan. He isn't well appreciated as a painter but he has a very lavish lifestyle, did he have a rich dad who left him with a lot of assets? Doesn't he have a family? Looks like Paymaan and Shams are the only two people who have family in this drama. If Roomi is going to get married to Paymaan and if he has a family then they should be a part of this arrangement as well or maybe not!!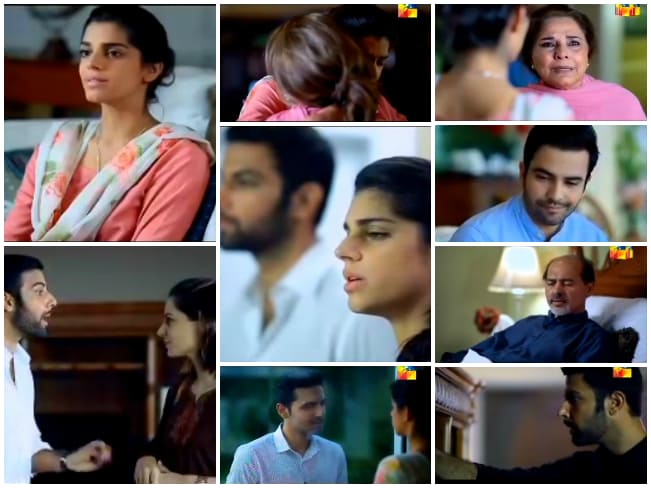 Things started getting confusing in the second half of the play. When Sara suggested that Roomi and Paymaan should get married, I was shocked! I couldn't help but wonder how much time had elapsed since Imroze left Paymaan because it all sounded too sudden and rather inappropriate. Sara did not even take Tabbasum into confidence before suggesting something so outrageous. Has Imroze divorced Paymaan? He told Roomi that he was going to divorce her but we did not hear anything of that sort in this episode. I hope that he did because otherwise if these two get married and he reappears at some point then everything will be very awkward! I have seen this happening in a few dramas and I don't want it happening in Firaaq.
Overall, this episode was in no way perfect but definitely much better than my expectations. It would have been much better if things were not rushed in the second half of the play. Sanam Saeed performed really well in this episode and she looked beautiful too, I guess Imroze's exit from the play may prove to be a good omen after all;) The preview of the next episode just like the previous few weeks gave the major developments in the story away. I am not going to go into the details of the preview here so that people who haven't watched the episode yet can skip it if they wish to keep the suspense alive!
I didn't miss Imroze one bit, did you? Do share your thoughts about this latest installment.
Fatima Awan